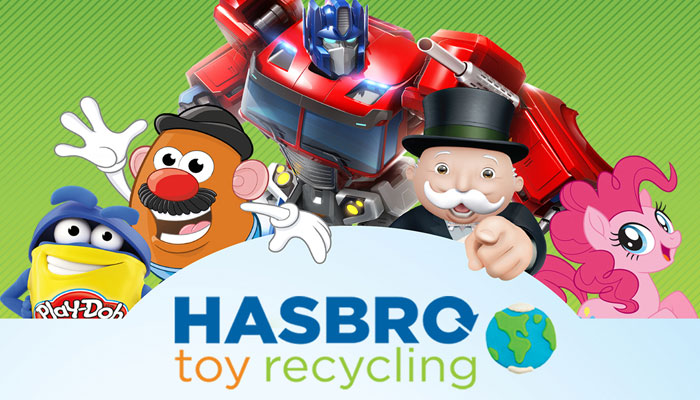 Hasbro is launching a new toy and game recycling pilot programme with TerraCycle, a global leader in product recycling.
During the pilot programme, consumers can collect and send their well-loved Hasbro toys and games to TerraCycle, who will recycle them into materials that can be used in the construction of play spaces, flower pots, park benches, and other innovative uses.
"We're excited to launch the Hasbro Toy Recycling pilot programme because it aligns so well with our purpose to make the world a better place for children and their families," said John Frascotti, president, Hasbro, Inc.
"As a company, we know consumers share our commitment to taking care of our planet for future generations, and we see this as an exciting step in our sustainability journey."
Consumers in the US can visit www.hasbrotoyrecycling.com to sign up for the free recycling pilot programme. Once participants sign up, they can collect and box up their toys and games, print out a free shipping label and send their box to TerraCycle, who will sort and recycle the products. The pilot programme is open to all Hasbro toys and games, including face-to-face games, plastic and electronic toys, action figures, dolls, plush, and more.
"Hasbro's toy recycling programme is the first brand-sponsored national recycling program in the industry, and we are proud to partner with the passionate team at Hasbro to offer consumers a simple, sustainable solution for recycling their well-loved toys and games," said Tom Szaky, CEO, TerraCycle.
"Our expertise in product recycling is a great fit for a company like Hasbro that is committed to reducing the environmental impact of their products throughout its lifecycle, including end of life."