Hasbro to host inaugural Women Innovators of Play virtual event next month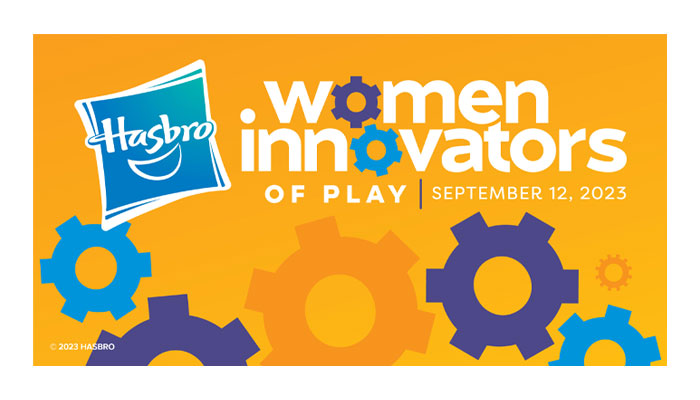 Hasbro will be hosting its first Women Innovators of Play event next month.
Centred on women's leadership, innovation and creativity, the event will be held virtually on September 12th between 10AM and 12:30PM ET.
Participants will learn about the process of pitching a new toy or game and the journey through the Hasbro pipeline from concept to creation.
Speakers includes Hasbro's Tanya Thompson, Fuse's Eleanor Black and The Toy Coach's Azhelle Wade. The day will also include discussions with actor, director, and entrepreneur Aisha Tyler, board game designer Elizabeth Hargrave, Hasbro's Head of Toy Kim Boyd and President of Wizards of the Coast and Hasbro Gaming, Cynthia Williams.
A special announcement will also be shared during the day's program.
"I'm so excited for this event as it aligns with Hasbro's goal to connect with more women innovators and shows our commitment to the diversity of thought for innovation and value of inclusion," said Tanya Thompson, Hasbro Gaming Senior Director of Inventor Relations and Innovation.
Kim Boyd, Head of Toy at Hasbro, added: "Women inventors have played a vital role throughout history – and at Hasbro, we are dedicated to connecting and collaborating with innovative women with revolutionary ideas.
"In our 100 years in business, Hasbro has consistently supported women trailblazers, including the inventors of Guess Who – Ora Coster – and Candy Land – Eleanor Abbott – and we're proud to highlight women leaders across the world about the toy industry and beyond."
To register for the event – which is free and open to anyone over 18 years old – click here.
–
To stay in the loop with the latest news, interviews and features from the world of toy and game design, sign up to our weekly newsletter here