Hasbro's Justin Pringle – Senior Project Engineer on Furby – discusses the return of the iconic toy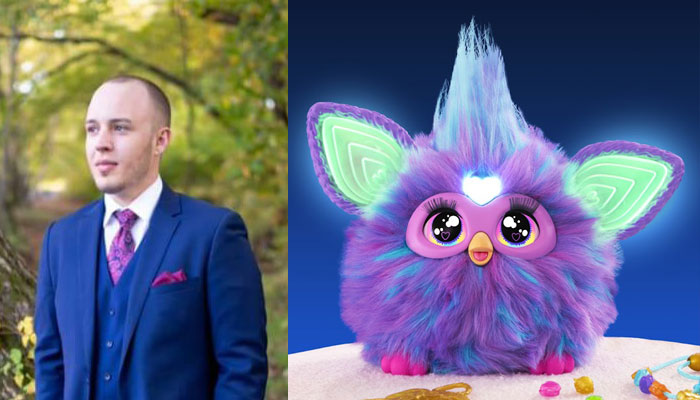 Justin, thanks for making time. To the delight of Nineties kids everywhere, Furby is back! For anyone that doesn't know, can you tell us a bit about the story behind the original Furby? 
Furby was originally created by David Hampton, Richard Levy and Caleb Chung who all collectively decided to make a ball of fur anthropomorphic! They surprisingly didn't pull inspiration from outside influences when designing Furby, besides the name Furby, which funny enough came from David's son who pointed out the toy did in fact look like ball of fur. Even the Furbish language has interesting roots, inspired by a combination of languages cobbled together by David after he picked up bits and pieces of Japanese, Thai, Chinese and Hebrew during his time in the U.S. Navy.
I was seven when Furby originally launched, so I have fond memories of it! For anyone that didn't experience it first hand, just how big was that first Furby craze?
When first introduced in 1998, Furby instantly became globally recognised as a hilarious interactive toy and took the world by storm, impacting every corner of the cultural zeitgeist – from music to television and film! Now there have been six generations of Furby, including the latest generation launching this summer.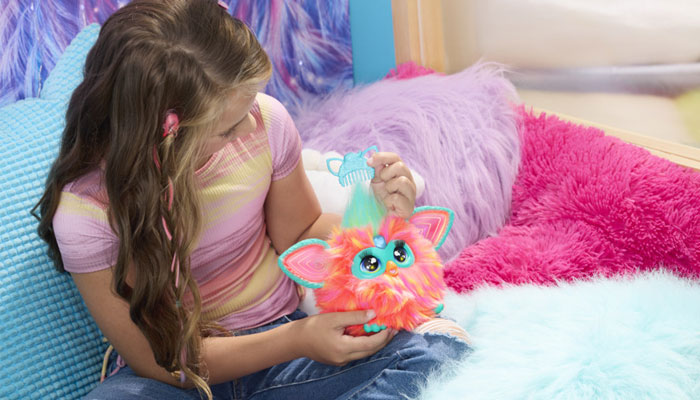 Due to the longevity of the brand and the hold it maintained on the pop culture sphere, we've sold over 58 million Furby toys before this new generation hit shelves. Even in recent years we've seen Furby pop up in various forms, whether it's blinged out in Uncut Gems or as a villainous Furby crew in The Mitchells vs. the Machines.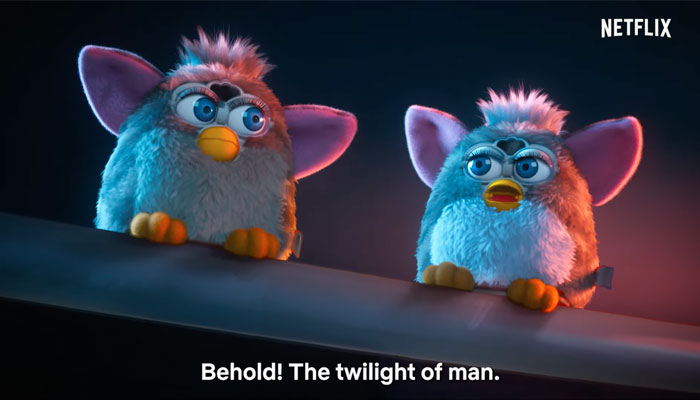 Yes – I thought they stole the show in that film! So, what's different with Furby this time around?
Furby may have evolved over the years, but one thing has remained constant since the very first launch… Furby is and will always be a best friend that encourages kids to be their freest most authentic selves! And this version is exactly that, with a few new updates.
The main update is Furby's glow up! You'll notice Furby has a little bit of a new shape, a new fur hawk, and the eyes have reverted back to the mechanical actions of the original.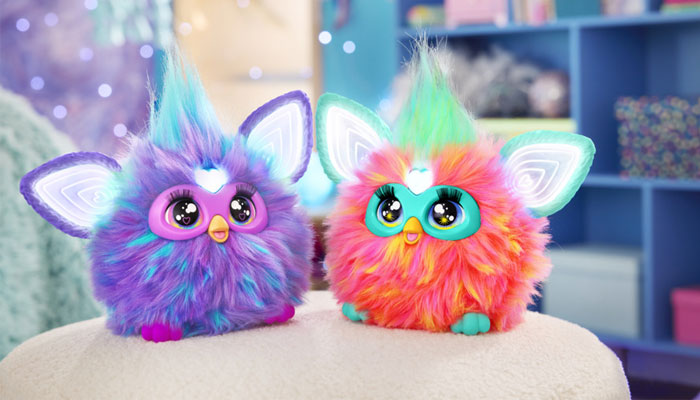 We've also developed interactive modes that resonate more with today's Gen Alpha kids. For example, this next generation of Furby comes in purple and coral, features five voice activated modes and over 600 reactions to discover – including lights, sounds and 10 unique songs.
Kids can also now tell Furby what they want to do with five commands – "Dance Party," "Copy Cat," "Tell My Fortune," "Let's Chill," or "Lightshow." This Furby was developed to be a best friend that encourages kids to be true to who they are. Furby does this through interactive responses just like a real best friend would.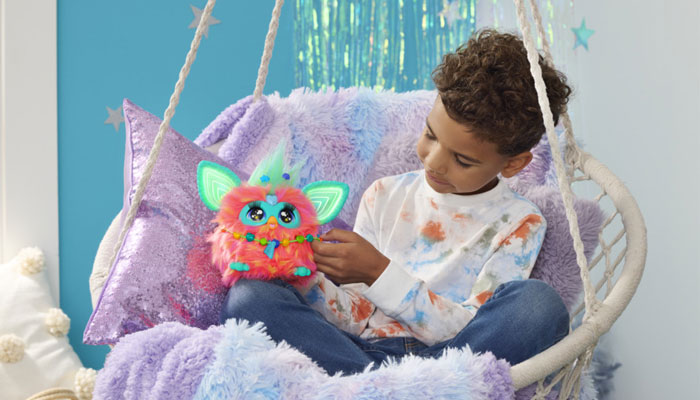 Design-wise, I'd imagine there's a lot of impressive work gone into what's under the fur. Was there a design challenge you're proud to have cracked with this latest iteration of Furby?
The team took many different approaches to develop a CAM based mechanism that could add as much life as possible into Furby. We focused a lot of our energy on trying to get as much independent control of Furby's moving parts as possible. The ability to activate one ear and one foot at a time really helps to take Furby to the next level. Furby then can express itself in unique ways, have different dance moves and create momentum that allows for free secondary movement when paired with a round base. The combination of these efforts allowed us to deliver magic!
Why was now the right time to bring Furby back?
Now is the perfect time for Furby's comeback because we are celebrating Hasbro's 100th year and Furby's 25th anniversary. Today's generation of kids will get to experience the latest version of the cute, cool, and a little bit wacky Furby toy with a fresh look and amazing new features – just as their parents did.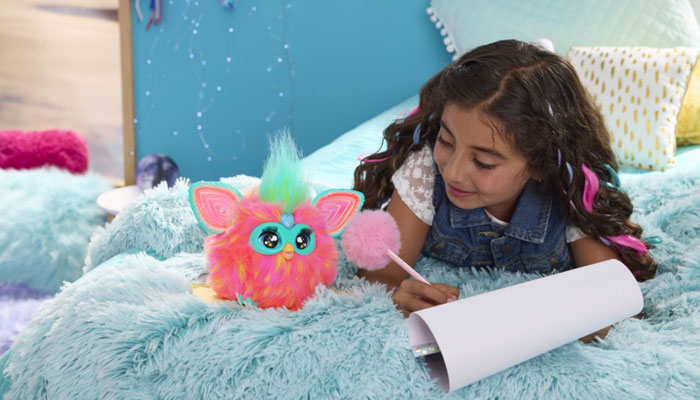 Justin, this has been great. Before we wrap up, is there wider brand thinking behind Furby's return? Are further launches planned, or licensing activity in the works?
We are always looking to the future and seeing how else our brands, such as Furby, can reach new fans across a wide array of touchpoints. The initial reaction to this next generation of Furby has exceeded our expectations and we're beyond excited to see where the future of the brand will go. More Furby news could be announced sooner than you think!
We'll keep our eyes peeled. Thanks again Justin.
–
To stay in the loop with the latest news, interviews and features from the world of toy and game design, sign up to our weekly newsletter here