Hasbro's Naomi Brugnatelli, University Games' Bob Moog and Heayes Design's Richard Heayes join Toy Room 101 panel at Play Creators Conference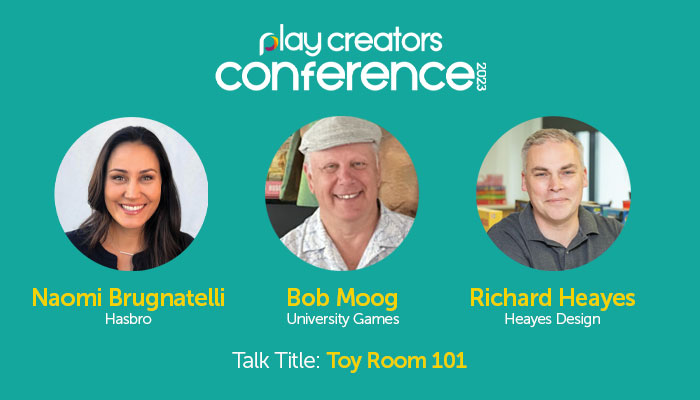 Industry figures will once again compete to banish their biggest design pet peeves to Room 101 at this year's Play Creators Conference.
Taking part this year are:
Naomi Brugnatelli, Inventor Relations Manager for Gaming, Hasbro
Bob Moog, President, University Games
Richard Heayes, Founder, Heayes Design
All three will put forward their best arguments to convince the host – Mojo Nation writer and creative consultant Deej Johnson – that their industry pet hate is the one that deserves to go into Room 101, never to see the light of day again.
This year's Play Creators Conference is taking place at London's Stamford Bridge Stadium on Wednesday, June 28th.
You can buy your ticket to the Play Creators Conference here.
–
To stay in the loop with the latest news, interviews and features from the world of toy and game design, sign up to our weekly newsletter here