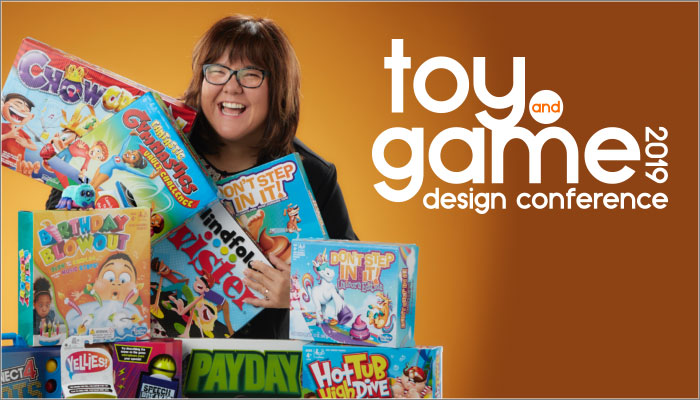 At next month's Toy and Game Design Conference, Hasbro's Tanya Thompson is set to reveal the top ten things designers need to know when pitching games in her session, 'Game On!'.
Taking place at London's Stamford Bridge Stadium on Monday, September 2nd, the Toy and Game Design Conference unities the industry's inventor community for a day of inspiring talks around creativity, design and play.
Hasbro has enjoyed great success in the games category over the last few years, and key to that success is the work of Tanya Thompson. As the firm's Director of Product Acquisition for games, Thompson boasts far-reaching connections in the global inventor community and is an expert in game sourcing. She has been responsible for overseeing the firm's impressive growth in the gaming category, as well as driving success in the social media space, by securing recent hits like Chow Crown and Don't Step In It.
"We're delighted to welcome Tanya to the Conference this year," said Mojo Nation's Billy Langsworthy.
"There is no-one better placed to share thoughts on what designers need to know about pitching games than her, and I'm sure the session will prove invaluable to both amateur and professional inventors alike."
To book your ticket to this year's Toy and Game Design Conference, or learn more about the event, head to: www.toyandgamedesignconference.com.