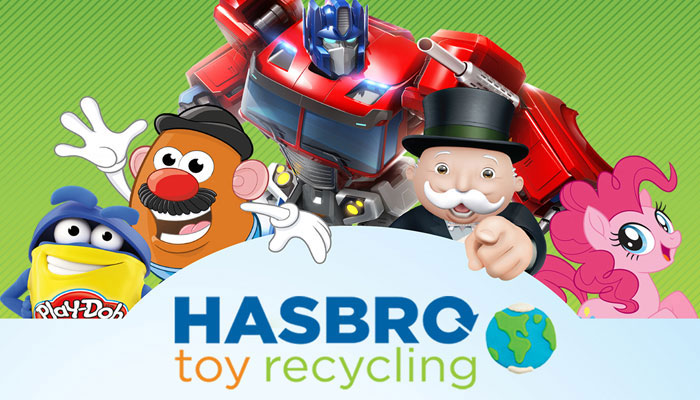 Hasbro has expanded its toy and game recycling initiative to France and Germany, with additional plans to launch in Brazil later this year.
Through the program, consumers can send Hasbro toys and games to TerraCycle, a global leader in product recycling, who will recycle them into materials to be used in the construction of play spaces, flower pots, park benches, and other uses.
"Since launching the Hasbro Toy Recycling Program in the US in 2018, we've been planning to expand into additional markets to offer more consumers around the world a sustainable solution for recycling their well-loved toys and games," said John Frascotti, president and chief operating officer, Hasbro.
"We deeply believe in taking care of our planet for future generations, and we see this expansion as the next step in our sustainability journey."
French residents can learn more about participation at https://csr.hasbro.com/fr-fr/toy-recycling, and German residents can sign up at https://csr.hasbro.com/de-de/toy-recycling
Once participants sign up, they can collect and box up their toys and games, print out a free shipping label and send their box to TerraCycle, who will sort and recycle the products. Consumers in France can also bring toys and games to participating Picwic locations.
The program is open to all Hasbro toys and games.