Having a blast: Steve Starobinsky lifts the lid on how Gel Blaster came to market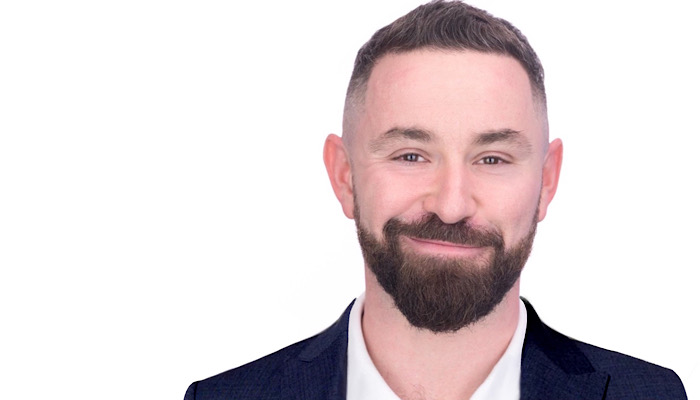 Steve, what a pleasure to meet you! I don't understand how it's taken so long to pull out a chair for someone at Gel Blaster.
No problem! We're new, and we surprised the industry… We're also as much a tech-gadget and sporting goods product as we are a play product.
Well, welcome! Before we start, let me ask you this… You have a fantastically satisfying surname! Where does it come from? Does it have a meaning?
I was born in Kyiv, Ukraine, and immigrated to the States with my family when I was six years old. When we got to America, I tried to fit in as quickly as possible and adopted the name… My Ukrainian name is Slava. Interestingly enough, as the world's pronunciation of the Ukrainian capital has changed from the Russian version to the Ukrainian, my American name now fits even better: I'm Steve from Kyiv.
Steve from Kyiv! Very good! And look, ordinarily I wouldn't pull over quite so early in a conversation, but I do want to say how sorry I am for what's happening to your country and to your people. I'm beyond appalled… Onto lighter matters, Steve… For the uninitiated, how would you describe Gel Blasters?
A video game in real life! A Gel Blaster is a blaster that lives between foam darts and paintball… It means never having to pick up a foam dart again; the Gellets just evaporate after they burst on contact. It's like laser tag with a physical projectile – all the fun of paintball without the pain, and airsoft without the environmental impact of plastic BBs. It's just something you have to try!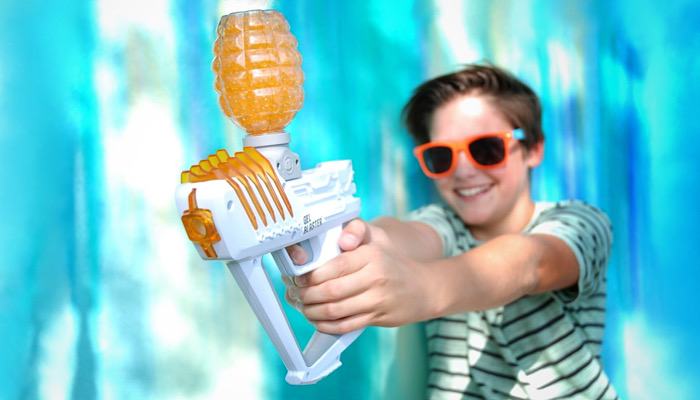 Well, I did have a tiny taste of it in Nuremberg! And so that I understand just a little better… What are the 'Gellets' you mentioned; what are the projectiles that Gel Blasters actually shoot?
They're super-absorbent polymers that were originally designed for agricultural needs in drought lands… Little gel balls that are 99% water. They're soft and squishy, but can fly over 100 feet out of our epic blasters!
Ah! You know what, I knew I'd seen them outside toys. Is that what they were? Agricultural products?
Yes. They were originally made as a way to keep moisture in soil for plants. They come dehydrated, but when they're put in water, they absorb it and swell up. For us, that means we can offer unbelievable value – 10,000 Gellets is going to retail for around 7 euros.
Wow. But look, if I don't ask you, someone's bound to nag me… Are they eco-friendly?
Yessir! It's like you water your lawn while you play!
So: if you're playing outdoors, they're pretty mess free and eco-friendly. How safe are they, though? I mean… They kind of sting a little when they hit you, but do they do any real damage?
We compare it to the sting of a rubber band pop! But no bruises, no blood…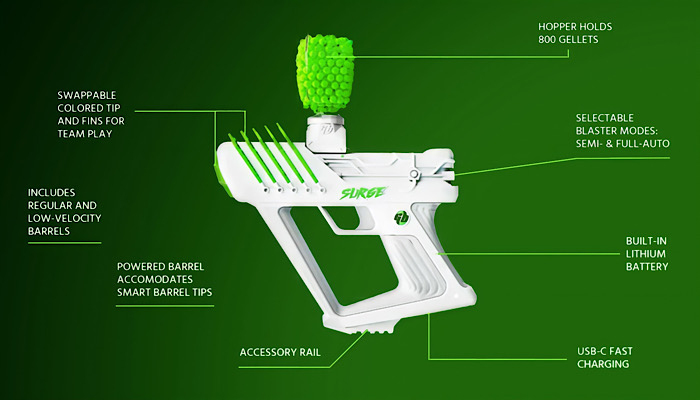 No bruises, no blood: the exact words on Adam Butler's business card…
Ha! We also say the fear of the unknown hurts more than the actual Gellets… Plus, once you're in the heat of battle, it's closer to a long range 'tag' than any kind of real pain.
Great stuff. How did this idea come to market, Steve?
Our amazing founder, Colin Guinn, is a technologist and very active outdoorsman… He and his wife actually won season 31 of The Amazing Race!
Wow! Hardcore!
During the pandemic, he witnessed, firsthand, an issue that I think is plaguing millions… His two boys, 13 and 9 at the time, were both addicted to Fortnite and their iPads. He decided to not just complain about it, and took his 13-year-old to play paintball. They loved and bonded over it. When the 9-year-old asked to come, though, the experience was quite different. He got hit in the neck once and said "Y'all can have it!"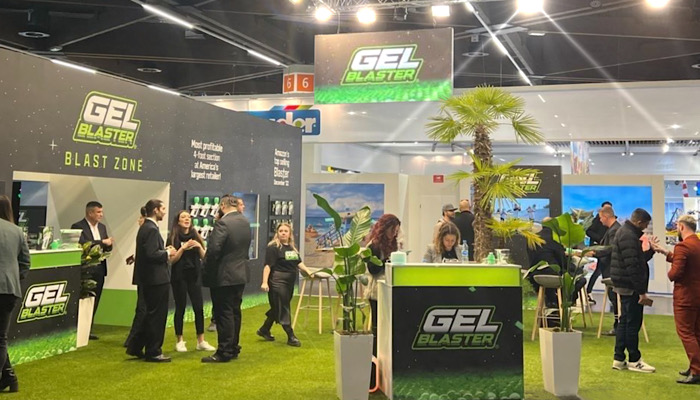 Oh! Not a fan!
No, it was just too much – and there's the eureka moment… There's a white space between Nerf, which is for younger kids, and paintball which isn't appropriate until 14. It all just came into focus.
Great story! And in regard to you, Steve… You've been involved with the company for a while. How do you come to be there?
I left Diverse Marketing in 2020 after a career I'm very proud of, helping amazing brands launch and dominate at retail, and I felt a magnetic attraction to the city of Austin. I didn't know exactly my next move, but I had one client that I believed in…
Who was that?
SolidRoots – recently acquired by Spin Master after creating and winning the first ever Barnes & Noble game of the year. I thought I'd just figure out the rest… Five months into my time in Austin, I walked into a toy store that Colin had sold himself into just days before while picking up some cookies for his son's birthday at the mall…
Well, I flipped over this box – and the best product I've seen in my career had the words 'Austin, TX' on it. We immediately got to work together and have been building this tremendous brand and category together since Jan '21.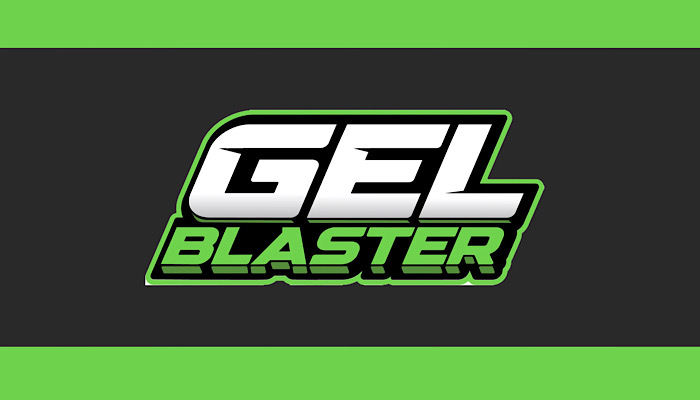 Interesting; there's a real element of chance, there… That leads me to ask: if you weren't doing this, what would you be doing?
Cooking.
Cooking?
Cooking! I believe – like play – food is a universal language that allows you to learn and be inspired every day. I've been in the toy business for 22 years now, yet would still love to open the whimsical Kid@Heart restaurant one day.
Great answer. What's next for you and the company, Steve?
The global reception of our brand in Nuremberg was earth shattering; it was the very best trade show of my career. We have so much follow up to do, but I know we'll emerge partnered with the very best retail and distribution partners all over the globe! Also, March 20th – the first day of spring – is our official 'GO PLAY DAY'… We're making our own holiday; one that aligns our global partners for the start of Gel Blaster season.
Love it! Final question, then: what's the most interesting object in your office or on your desk?
I still have that first Gel Blaster Surge I bought that day at the Austin toy store… Otherwise, I have a really cool Prince Skateboard deck and the Supreme X Steiff Teddy Bear!
Brilliant. If you can send me a photo of either of those, that's how we'll finish the piece! Thanks Steve. As you fellas like to say, I've had a blast.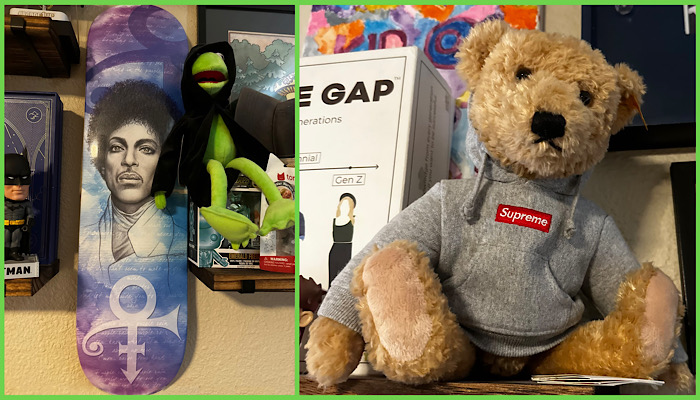 –
To stay in the loop with the latest news, interviews and features from the world of toy and game design, sign up to our weekly newsletter here