Health points replace cash as Monopoly gets the Fortnite treatment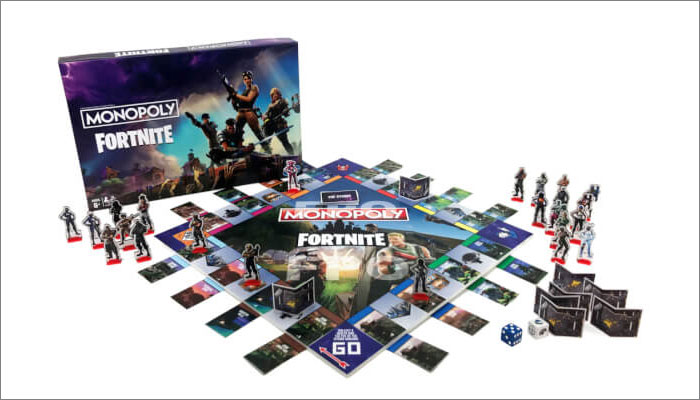 A Fortnite edition of Monopoly is launching in November, with the classic board game getting a few twists courtesy of the battle royale behemoth.
Health points replace cash in Monopoly Fortnite Edition, with properties being the various locations on Fortnite Island.
On your turn you roll two dice, one for movement, the other for actions, which include getting health points, shooting other players in your line of sight, placing a wall on your space to protect yourself or detonating a Boogie Bomb to make all players lose a life.
The Storm from the game also plays a part in the game, as spaces taken by the storm can still be landed on, but at the cost of two lives.
Monopoly Fortnite Edition is available from November 26th.