Hemingway Design's Wayne Hemingway on how toy designers can find inspiration in the Land of Lost Content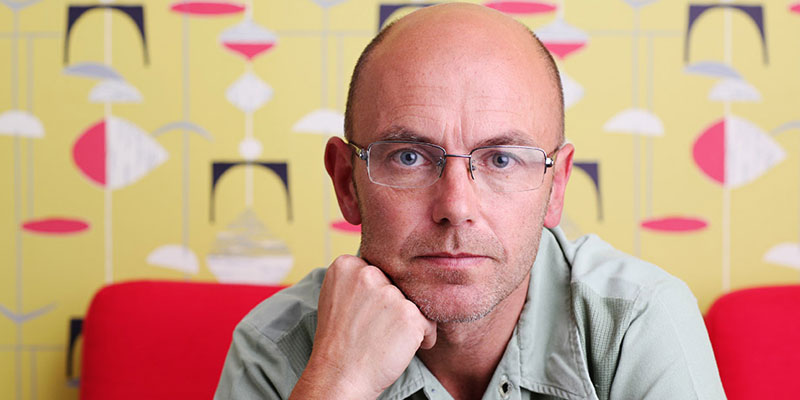 Housing everything from an advert for Chad Valley's Table Skittles to Merit's Jack of Fivestones game, The Land of Lost Content is a goldmine for anyone looking to uncover some vintage toy and game gems.
Belonging to eccentric artist and compulsive obsessive collector Stella Mitchell and collectors of design history, the Hemingway family, the Land of Lost Content is used as Hemingway Design's personal design archive and contains Britain's foremost collection of pop culture ephemera, obscure objects and ordinary things from the pre digital era.
We caught up with Hemingway Design co-founder and one of Britain's most acclaimed designers, Wayne Hemingway MBE, to discuss how the Land of Lost Content's collection of vintage toy and game material can inspire the creators of today and why the firm's Classic Car Boot Sale (taking place this weekend at London's King's Cross) looks set to be a must-attend event for toy and game designers.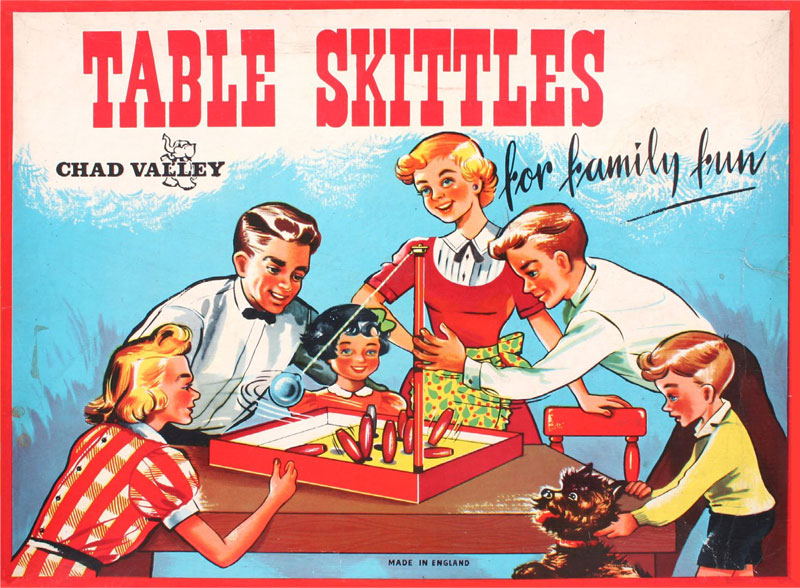 How did the Land of Lost Content come about?
We've always been collectors. Back in the turn of the Eighties when we first came to London, we had to get some money together because we'd only come to London with £50 each in our pocket. We were still teenagers and we had to get some money together as I'd spent it all on band rehearsals and buying music equipment.
So we cleared our wardrobes and it was a combination of clothes that Geraldine had sold and my old punk clothes. It sold really really well and we ended up spending our time with Geraldine making clothes and me going round jumble sales.
I always had an eye for buying… well it wasn't called vintage back then, but that's what you'd call it today. I'd buy everything from old magazines and catalogues to old toys to vintage clothing and furniture. We'd stick it all on Camden Market and ended up making a lot of money out of it.
I used to cream off quite a lot of the interesting stuff and just store it. I couldn't bear to see it go. It built up and I had sheds and lock ups filled with interesting stuff. Years later I met an artist called Stella Mitchell who was also a collector of similar stuff. She'd set up this small museum called Land of Lost Content in Sussex and eventually I went into a share with her.


Museums and collections don't make money but by then, Red or Dead and Hemingway Design were making lots of money and so we were able to help her but also help pool our collection into this museum, which we moved to a big old market hall in Shropshire. It's the biggest collection in the UK of interesting flotsam and jetsam. It's mainly things that aren't worth a fortune, but culturally they are. It's very evocative. Over a number of years, we started to digitise it. We've only used it for research and let students use it occasionally, but the idea was to eventually launch product with it.
One of the events we run at Hemingway Design is the Vintage Festival and we have the Classic Car Boot Sale, and that's enormous – we get 25,000 people a day at that one. We've used all the Land of Lost Content imagery to create all the collateral for that, but now we realise the value of it. We're forward thinking designers, and we make our money from being forward thinkers rather than looking back at old imagery. But we met Ian Downes from Start Licensing through a project we did with The Beano and we've found the Land of Lost Content is full of stuff that people are interested in.
When it comes to the toys and games we have there, it can provide a tonne of inspiration for toy and game designers. The aim is that we start to use the imagery and license the imagery to people who know what they're doing with that kind of stuff.

Why do you think toys and games are as culturally relevant as the other categories represented in the archive like fashion, food and technology?
Toys and games are a big part of family, of growing up and it's a big part of the social fabric of being a human being. It plays a very big role. You realise how big a part it plays in people's lives when you look at how much of it has always been around. There never seems to be a time when there are not a lot of interesting toys and games around. It's fun, stimulating and educational – it's part of learning how to be a human.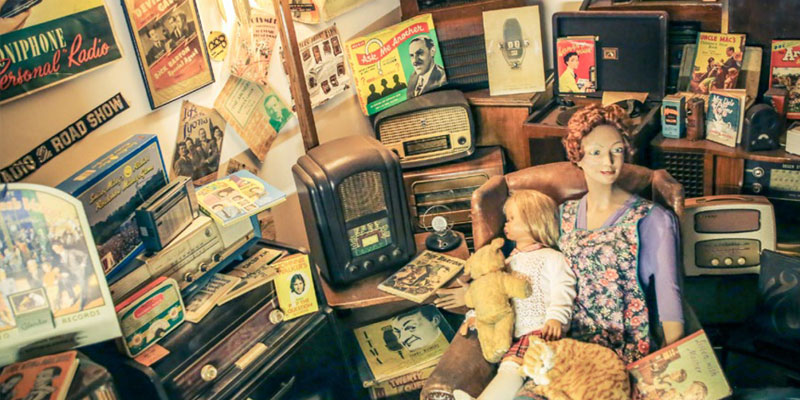 And in your own design work, how do you ensure you stay creative?
We have a kind of a mantra: design is about improving things that matter in life. That's how we work. 90 per cent of our projects have to have a social purpose to them.
When we design housing, we wouldn't design housing for a rich oligarch. It would have to be affordable in all its different forms. If we're going to do landscape design, it wouldn't be a private garden; it would have to be public. If we're going to design a sofa, we're going to be made in the UK with UK materials and a UK workforce. We get our inspiration from what design can do for the public good.

This weekend sees the return of Hemingway Design's Classic Car Boot Sale. The event sees traders of vintage goods operating from the boot of their vintage vehicles alongside an exhibit of classic cars, street food wagons and musical performances. Why should toy and game designers come and check it out?
The event is for everybody but toy and game designers will find so much inspirational stuff there because it's not full of tat; it's full of designer goods from history. It's amazing; they won't know where to turn.
 Hemingway Design's Classic Car Boot Sale takes place at London's King's Cross on September 9th and 10th. For more information and to book tickets, click here.
Check out the Land of Lost Content here.
Save
Save
Save