HIYA Toys readies 'Gaze into the fist of Dredd' action figure set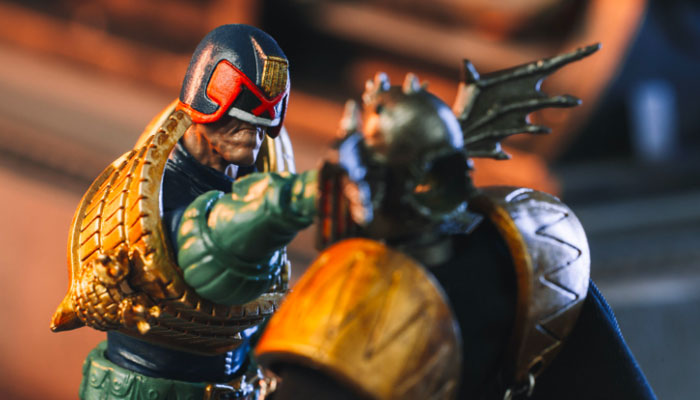 HIYA Toys is launching an action figure set based on an iconic moment from the 1981 Judge Dredd story, Judge Dredd Lives.
The 'Judge Dredd: Gaze Into The Fist of Dredd Action Figure' set launches in 2024, giving fans the chance to recreate a clash between Dredd and Judge Fear.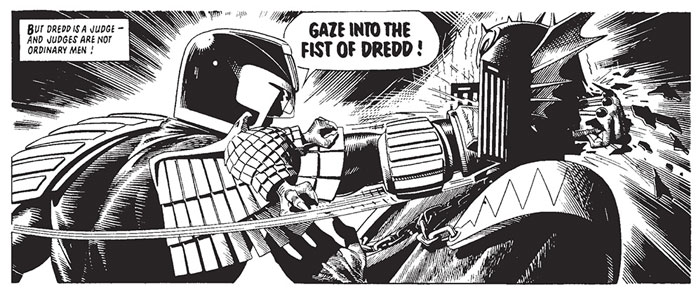 The Judge Fear figure comes with 13 points of articulation and Dredd with 16 points, plus shoulder and joint pads, and chains and badges of office.
Judge Fear's helmet has been remodelled to allow fans to create the classic pose from the comic, with a fist-sized hole for Dredd to punch through.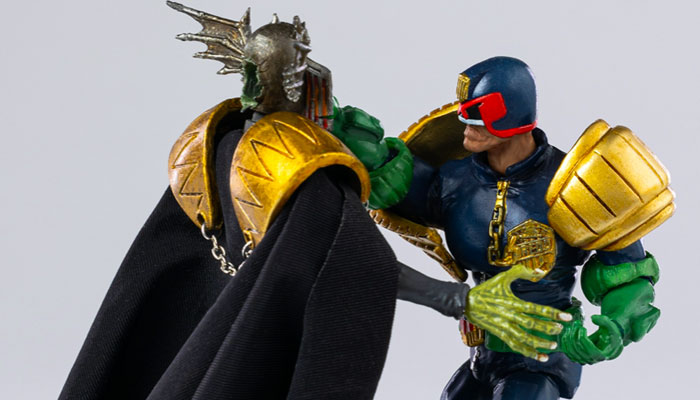 –
To stay in the loop with the latest news, interviews and features from the world of toy and game design, sign up to our weekly newsletter here