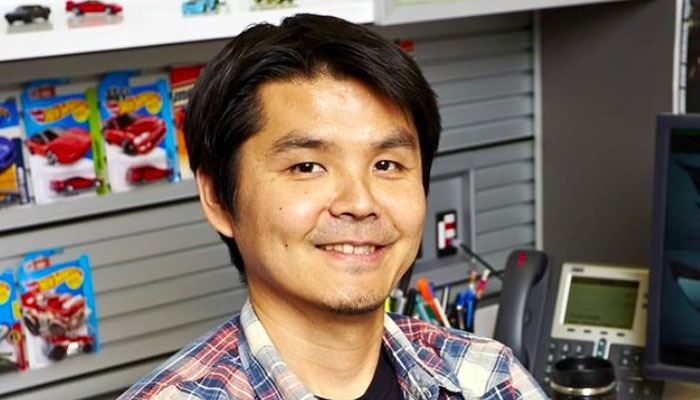 Hot Wheels designer Ryu Asada has sadly passed away.
A statement on Ryu's Instagram page read:
'It is with deep sadness with which we share with you that Ryu Asada has passed away.
Ryu courageously battled Stage IV colorectal cancer for four and a half years. Even throughout extensive surgeries and chemotherapies, he stayed positive and continued doing what he loved to do: designing Hot Wheels and sharing his passion for cars with the world.
He had a strong will and fought until the end. He took his final lap at the hospital on March 23rd from complications of the cancer. His co-driver in life, Hazel Diaz Asada, whom he met at a drawing class at the University of Oregon 21 years ago, was, like always, by his side.
In his short 42 years with us, he accomplished and experienced so much. He was grateful to have worked on a vast selection of Hot Wheels and Matchbox cars for 17 years, turning his dream vehicles into 1:64-scale diecast treasures for the young and the young at heart. He was most proud of bridging car culture from Japan and the U.S., helping fuel the current JDM car craze sweeping the diecast world. Most importantly, he developed meaningful and heartfelt relationships with people through shared interest in cars and on plenty of adventures all over his home track set of Los Angeles and across the globe.
The family thanks everyone for all the love, support, and prayers from around the world. Ryu is beaming with joy knowing that you have a favourite car designed by him. Ryu will continue to live on in our hearts and memories.'
—-
To stay in the loop with the latest news, interviews and features from the world of toy and game design, sign up to our weekly newsletter here