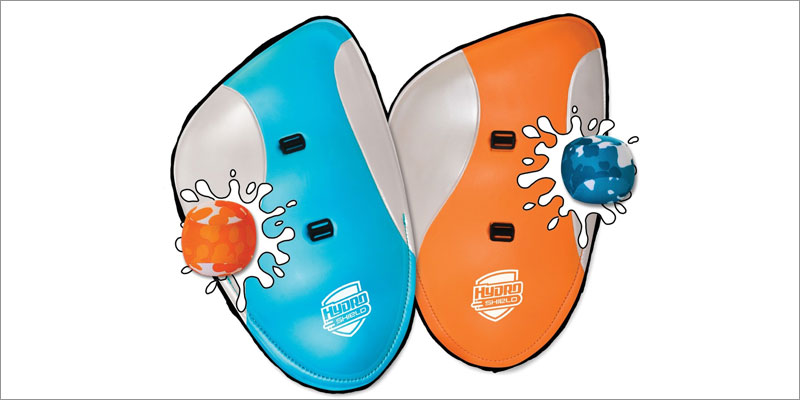 Nathaniel Eaton has won season two of The Toy Box with his Hydroshield Water Dodger, and the product is now under the Mattel umbrella and available at Toys R Us stores across the US.
The Hydroshield Water Dodger is an outdoor toy that includes two shields and two water balls, called Aqua Ammo. Players can use the shields to throw, dodge and block Aqua Ammo, while keeping their own arsenal safe inside the storage net on each shield.
"Growing up with a single mother and seven siblings, we came up with a ton of ways to keep ourselves entertained, and inventing toys and games has always been a passion," said Eaton.
"It's truly a dream come true to see my toy invention on-shelf at Toys R Us and hopefully on kids wish lists this holiday season."
Mattel has also taken on two other products pitched on The Toy Box, the Wobb-Ball and Eardorables.
Richard Dickson, COO and President, Mattel, stated "Our goal is to bring epic play experiences to kids of all ages, and Hydroshield Water Dodger delivers.
"The toy inventors put so much heart and soul into their inventions that we were inspired to release favourites from (The Toy Box host) Eric Stonestreet and Toys R Us, Wobb-Ball and Eardorables, following the finale episode."