When I Dream creator Chris Darsaklis on bringing sleep masks to board games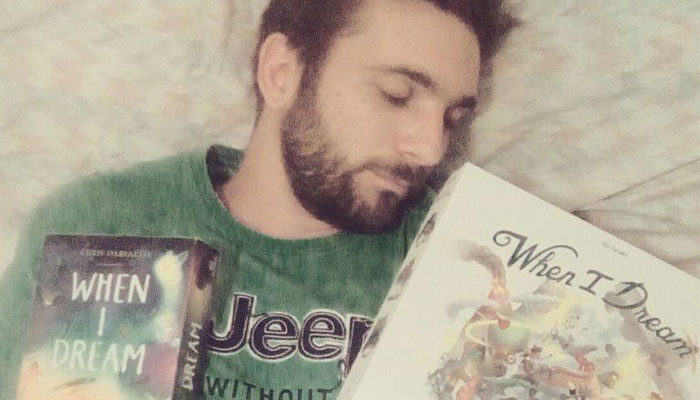 There are some games that can't help but catch the eye. You get a huddle of people screaming 'high five!' with Happy Salmon, Rhino Hero: Super Battle has its impressive card towers, while Takenoko has fields of colourful little bamboo stalks and a cute panda to boot. Well, if you see a player wearing a sleep mask, chances are you've stumbled into a game of When I Dream, created by Greek designer Chris Darsaklis.
At the beginning of each round of When I Dream, one player takes the role of the dreamer and dons a sleep mask. They will have to guess a series of words based on clues given to them by the other players who each have a secret role – and not all of them want the dreamer to guess correctly.
Fairies want the dreamer to guess the word and will be giving trustworthy clues; boogeymen want the dreamer to guess incorrectly and will be trying to lead the dreamer astray, while the sandman wants the dreamer to get an equal amount of words right and wrong. Additionally, if the dreamer can recount every word they 'dreamt of' once their turn ends, they get extra points.
We caught up with Darsaklis to find out more about the origins of When I Dream, and what we can expect from him next.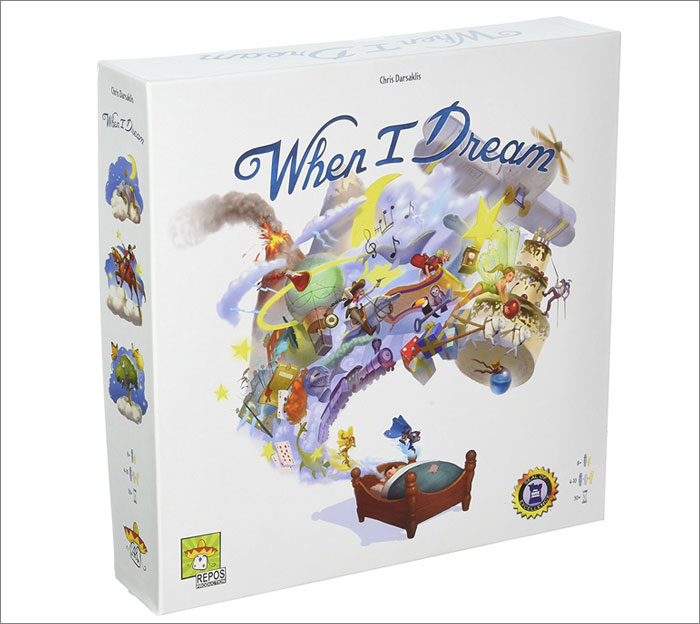 What's your history in the world of game design?
I have been designing board games since 2012 and mostly as a hobby in my free time. It's hard to find people to play board games with because of my work, so I stay alone a lot when thinking of board games.
The first step for me was at the sixth annual game design contest in Greece in 2015. I participated with two games and I met a lot of new friends, gamers and designers who helped me a lot. With no big success but with the great knowledge I acquired and with a little help from my muse, in the next annual contest in 2016 I came up with the idea for When I Dream. Although the game wasn't the hit of the contest, I am very happy with the success that followed.
So now I am a participant in the annual contest every year and I keep on making more and more games for the fun and the joy that gives me. You can find a dedicated shelf in my library full of my prototypes!
Where did the idea for When I Dream come from?
I love dreams as much as I love games. There was even a time in my life that I was keeping a diary of my dreams. I thought of game in which a player will be sleeping and the other players will be supernatural beings that affect his dreams and then I tried to create such a world. It took a lot of playtesting to turn When I Dream into the game that is today but I am happy to have found this perfect mix of dreams and a party game.
The Sleep Mask is a great idea! Was this part of the concept from the beginning?
Well, yes! It was the very first component of the game and it is something that makes it special too. It totally simulates the night and the dreamer, and also helps the gameplay because it boosts the imagination of the dreamer in creating images. Fun fact: the first mask I used was a kinky pink eye-mask that brought some extra laughs to the players.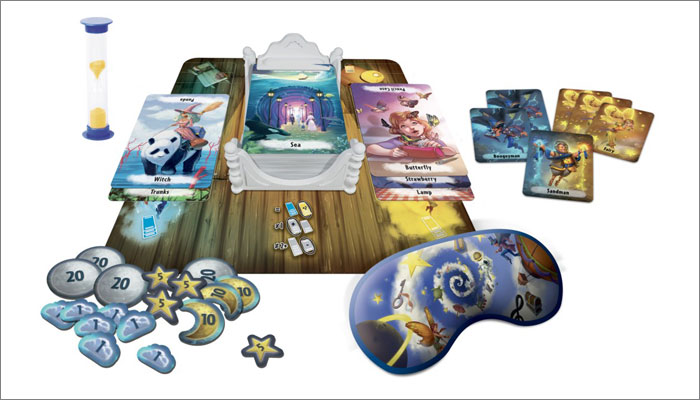 Did the game go through any big changes on its way to shelves?
As with every game, When I Dream went through a lot of changes until it took its final form. For example, the first prototype had a self-designed application to use as a timer for every player. Also, the role of the sandman was created after many playtests. As I always say, 'players make the game' so you have to change it a lot until it hits perfection (or close enough).
What's next for you? Is there another game in the pipeline?
Designing is something that I never stop to do, so there are a lot of games that I'm working on at the same time. This includes expansions to When I Dream! As for the next game that will hit the shelves, Drawlab Entertainment plans to publish a game in 2019 that I have co designed. It's a word game set in the world of Alice in Wonderland and we hope it gains the acceptance and love of the people!