"I want us to be one of the most creative IP houses in the world": Toikido's Darran Garnham on collabs, collectibles and creativity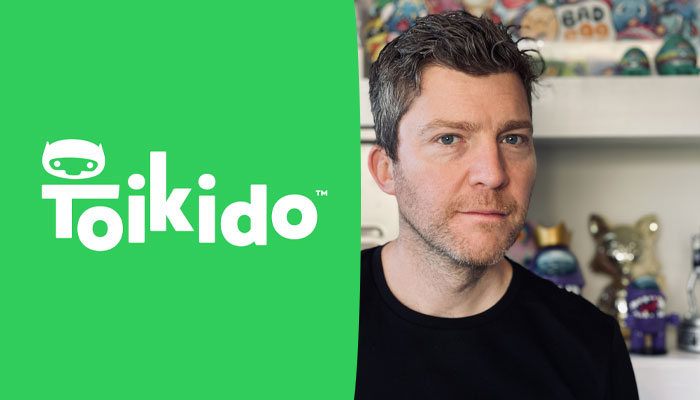 Darran, it's great to chat. Let's start by delving into the origins of Toikido's first internally-developed IP, Piñata Smashlings. Where did the idea originate?
I was at a party with my kids, and we witnessed a piñata being smashed. All the kids eagerly scrambled to collect the sweets, prompting me to snap a photo and send it to Jeff Hall, our Chief Product Officer. I said, "There's something in this!" The natural play pattern resonated with everyone, and it's crucial. Currently, we're developing seven other brands, and the play patterns are immediately evident. Several Toikido team members are ex-Mind Candy, so we understand storytelling, characters, and collectability.
Indeed, based on that single image, Jeff created the first Piñata Smashlings character. We featured it on the cover of Toy World, and that was our starting point!

Wow! So you used that image to gauge early interest?
Yes, I wanted to see the market's reaction, and it was incredibly positive. We received a lot of inbound interest.
Before we delve into the exciting product launches for Smashlings, is this your typical approach to creating brands today?
We now have an internal ideation process where our creative team, including Anthony, Nick, Neil, Jeff, Johnny, Anthea, and Lucy, can propose an idea for an IP. They develop a concept, which is then presented to myself, Dave, and Will to assess its commercial viability. Once approved, we unlock £100k for them to create a 10 to 15-second animation, a game prototype, and some physical products. We still have the original 3D printed Smashlings, which is fun to compare with PMI's toys now hitting the market.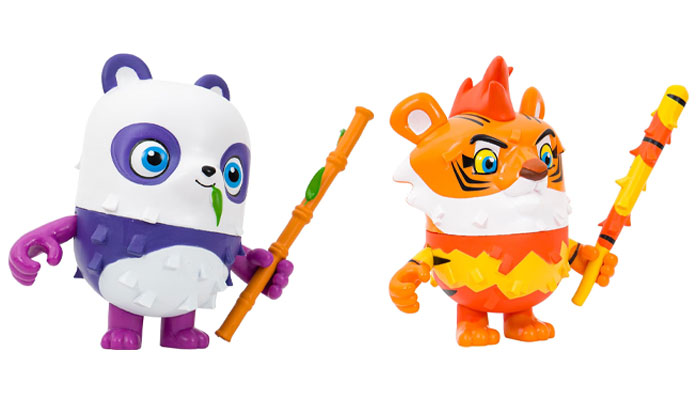 The toys look fantastic, all from that initial image!
For me, it's all about pillars. From that image, I knew we needed toys, a game (Roblox made sense), publishing, and animation. Penguin is our publishing partner, and Nelvana handles animation. I've seen the shorts, and they're fantastic. We're launching 20 of them this month, with the long-form animation scheduled for 2024.
You secured impressive licensees for Piñata Smashlings, many even before any content was released. How did you convince them to support the brand?
We have a team with a solid track record, and we're flexible with our partnership deals, emphasizing speed and trust. We also transparently shared the substantial development investment in the game, making it clear that it's one of the best-funded games to launch on Roblox. Supersocial, a trusted studio, collaborated on the game development. You're right; our partners took a leap of faith pre-launch, but it's been successful. In just one month, we exceeded one million plays, with 10 million Smashlings collected.
Nonetheless, we developed a go-to-market strategy ensuring the toy strategy remained robust independently. The game met our initial metrics, so now they complement each other. The licensing industry typically follows established models – launch ahead of a movie or TV show or wait for video game metrics. However, we're confident that our strategies for each pillar stand on their own merits. An excellent apparel partner in Australia noted the brand's vibrancy and expects it to sell well, further demonstrating each pillar's strength. When all thrive together, the brand becomes greater than the sum of its parts.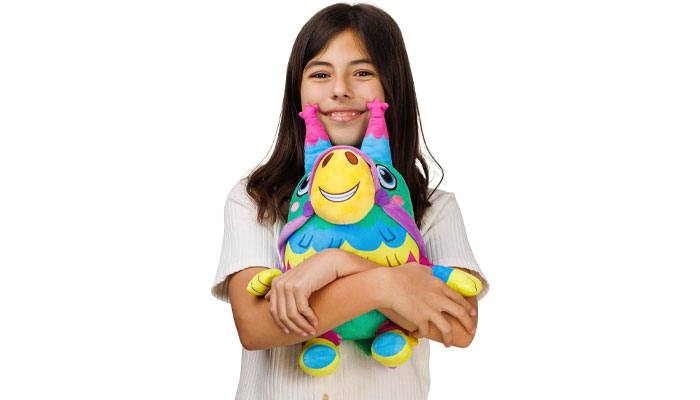 Great insights. Thanks, Darran. Does a licensee's design approach influence your choice of partners?
Absolutely. While commercial viability is essential, we've declined opportunities for creative reasons. Our team must enjoy and feel inspired working with our partners. It's a reflection of our approach because I want us to be one of the most creative IP houses globally.
How do you nurture a creative culture?
It boils down to two things: tools and freedom. We promptly provide the creative team with any tools they need, and they have all the equipment they could wish for. Regarding freedom, they require time and space to do what they do best. I don't want to obstruct their work, and their accomplishments make me proud.
Let's talk about the product. What made you confident that Piñata Smashings could thrive in toys?
Piñatas represent a tried-and-true play pattern. My boys even gifted me a LEGO piñata recently! It meant we tapped into something universally recognized and appreciated, plus it's vibrant. Also, I have a weakness for great names, and Piñata Smashings fit perfectly. Trademarking it was easier than Smashlings alone, which was a bonus!
Oh, and it was essential to me that the collectibles have feet!
May I ask why?!
The market abounds with pods and eggs, with Zuru and MGA achieving considerable success. I wanted us to stand out, and the feet add an intriguing element to displaying your Smashling – it adds genuine play value to the pod.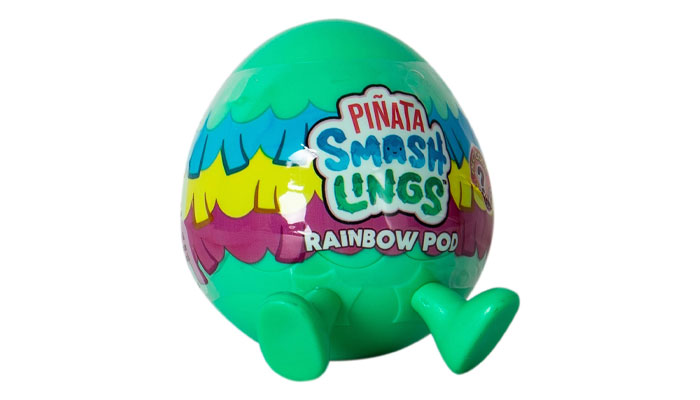 Absolutely, a clever idea. Now, with regard to design, Piñata Smashings characters have a distinctive style. Can other brands receive the 'Smashlings' treatment?
Certainly. It may sound cliché, but I want Piñata Smashings to become the Fortnite for under-12s. My kids still play Fortnite, but they use it to be a Toei Animation character, Darth Vader, or LeBron James… We update the Smashlings Roblox game every Thursday, and each month, we feature a significant partnership. UEFA is on board next summer, but in October, we partner with Chuck E. Cheese. They'll promote Piñata Smashings in their stores from October to December. We're giving away 100,000 toys and 200,000 Panini trading cards, plus we'll have a Chuck E. Cheese experience in our game. It's a fantastic collaborative partnership.
We're also in discussions with all the major Hollywood studios about movie collaborations and how we can 'Smashify' popular characters and franchises. To do Roblox right, it's expensive. If you do it okay, kids notice quickly and lose interest. We've built an expensive game that other brands can leverage, along with our growing community.
Darran, this has been fantastic. Before we wrap up, for any creatives and inventors out there, is Toikido open to external ideas and brands?
Absolutely, and we're likely to collaborate more closely with Mojo in this regard! Inventors might have a toy concept that aligns well with one of the eight brands we're developing or work on a third-party IP. We're always open to such opportunities.
Congratulations on all your achievements with Smashlings so far. Let's catch up again soon!
–
To stay in the loop with the latest news, interviews and features from the world of toy and game design, sign up to our weekly newsletter here