Ian Smith, of Wigwam Studios, on creating trend guides in the world of character-licensing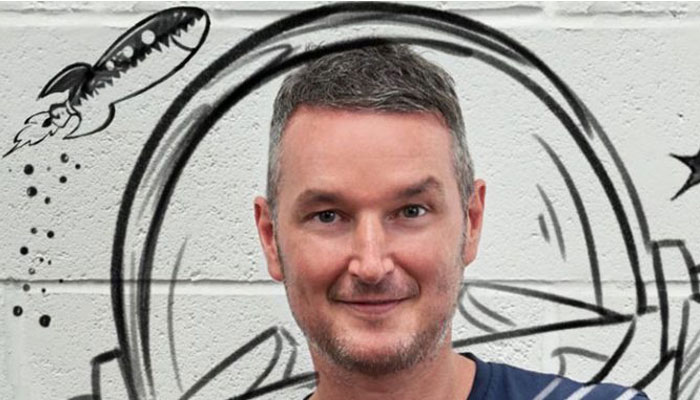 Hi Ian, thanks for coming back so quickly. We recently did a piece for Mojo Nation's sister company, Brands Untapped. As we were doing that, I thought we should speak again with Mojo in mind… So hello again!
Hello again! Thanks for having me back.
So, for those that missed the Brands Untapped piece, Ian, you run a company called Wigwam Studios. In relation to extending toy and game brands, what do you do?
We work in the character-licensing world, specialising in trend guides and trend forecasting, illustration, product concepts, brand development, and retail and customer experience…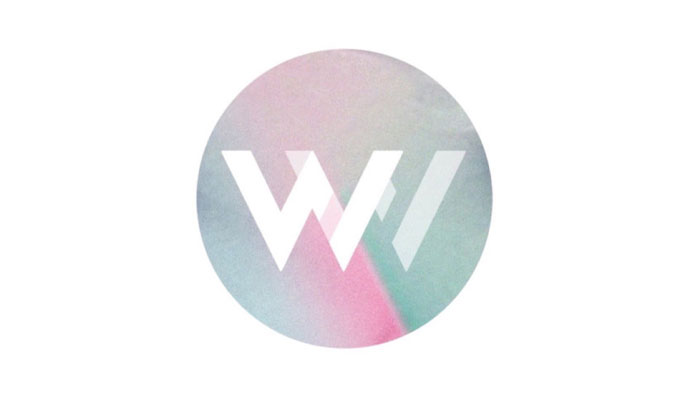 I like that you can rattle that off! And without breaking any confidences, who might be among your clients?
We're very lucky. We work with some amazing people all over the world; people at Hasbro, eOne, Ravensburger, Mattel, Tomy, Disney…
You recently mentioned working on a 'trend guide' and how it would be great to talk about that when it was allowed. Is that, in fact, now allowed?!
Yes, thanks for checking… That was a project for Hasbro.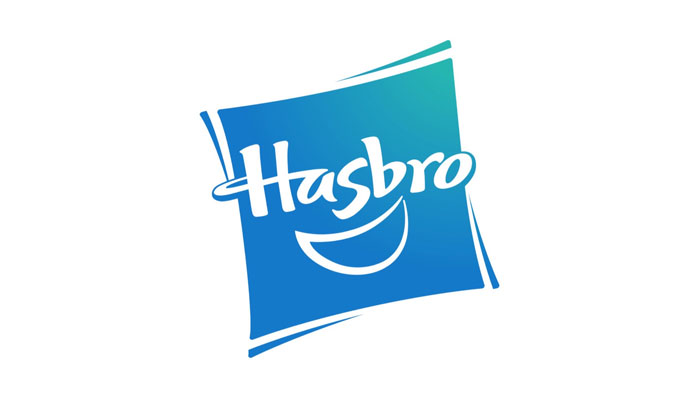 So you worked with Hasbro… What were you asked to do?
We were asked to create a seasonal trend guide for one of our absolute favourite characters, Peppa Pig. We had a 10-12 week turnaround from initial brief to delivery of files, with various touch points along the way.
And did that process start – as I think you say most do – with moodboards?
Yes, moodboards! Although, really it begins with trend research, looking at what trend would be relevant for the specific season. Also, just as importantly we have to make sure that it's relevant to the Peppa Pig brand. That balance is crucial.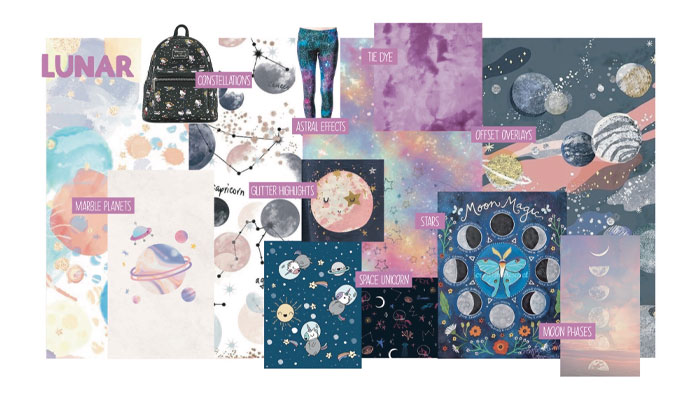 So, how does it go? What are the stages of developing a trend guide?
Most trend guide projects tend to run for around 10-12 weeks, but we work in seasons – autumn-winter, spring-summer – about 18 months ahead. The project includes trend research if it's requested. Sometimes clients supply their own chosen trends.
What sort of thing?
That would be looking at which trends could potentially work for the specific brand and season… Colour palettes and font suggestion, typically six to eight graphics, four patterns, four badges, icons and product inspiration. Then this is where our moodboards come in!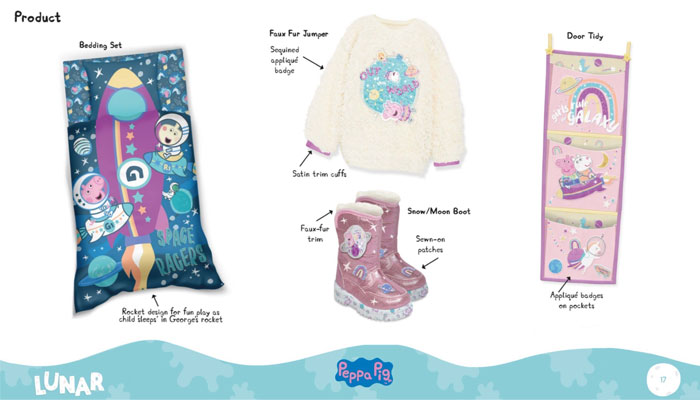 You show clients moodboards of the potential trends?
Exactly. We typically present clients with three. From those, they chose one they'd like to develop further. Once we've all decided on a trend, we work into this further and also develop a techniques moodboard…
What does a techniques moodboard show?
It shows potential print and production techniques which could be used on a product. This helps further shape the trend. After that, the next step is to create a colour palette and select fonts which fit with the trend and demographic.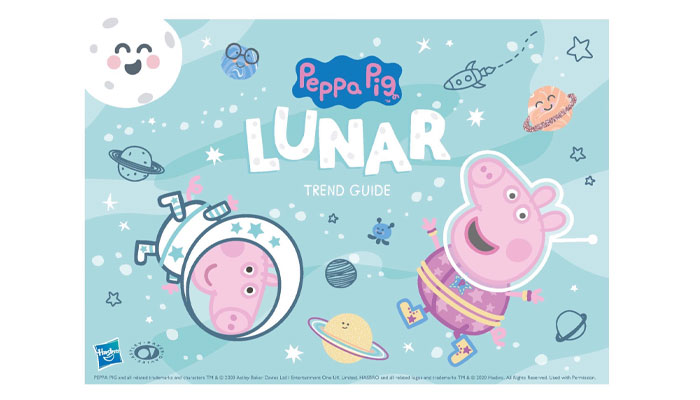 And these are all quite early stages, presumably?
Right. Once the initial stages are complete, the real fun starts! We begin with the graphics and come up with concepts and storylines which work for each of the graphics, relevant to the brand, season and trend. We start with a planning stage where work up a 'rough' top-line concept. This is usually editorial thoughts, image references for outfits, techniques and style. We share with the client to okay before we begin designing.
I'm assuming there'd be quite a lot of back-and-forth with clients throughout… Presumably it's better to collaborate and cooperate very clearly at every stage?
Completely, yes. Both we and our clients find this stage very useful because one of the biggest challenges in these projects is time. Although 10 to 12 weeks may seem like a long time, many of the guides we create are for the global market. That means we have many rounds of check-ins to go through with regional teams… So eliminating any potential reworks is critical. Discussing the concept thoroughly with the client at this early stage means we both have a clear idea of how the range of graphics will look.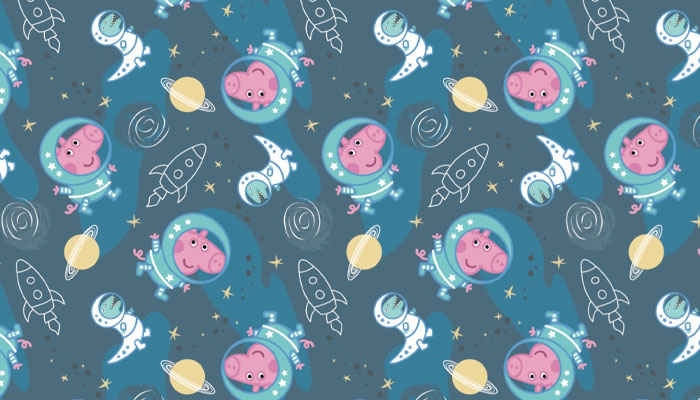 So regular check ins help ensure a smooth, efficient delivery of a project from start to finish. In fact, we don't see our relationship with the client as working FOR them but as working WITH them. We see ourselves as an extension of their creative team; we work closely with the client to deliver high end creative which supports and evolves the integrity of the brand.
Got it. Nicely put…
Once these early stages are approved by the client, we begin to work up the designs in vector, along with patterns and badges. Simultaneously we research product which we can include in the guide as inspiration for licensees.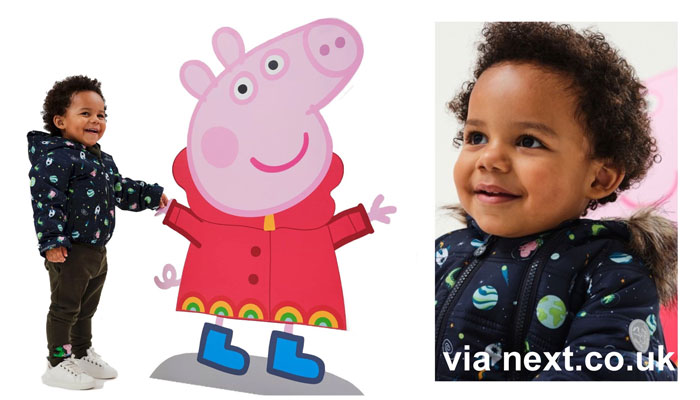 You start suggesting types of product? In what categories?
They tend to range across softline apparel, accessories, footwear, garden, home and gifting. We present image references with annotations as to how we can personalise and make these products unique. Once they're approved we create our own base files. Then, once designs are approved, we mock the designs up onto product. We do different types of product mock up depending on client requests.
And when you say different types of mock up, what might they include?
They could be anything from photo real to CAD based, vector product. We create all product shapes and layered photoshop files in house. Product is the final step, alongside pulling the whole guide together and delivering assets.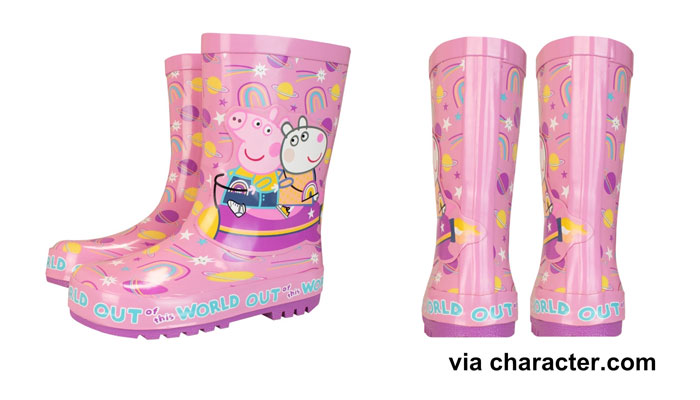 I'm curious, then: what tends to be the biggest threat to a project at the early stages? What, if anything, could clog the works?
It's important that the trend is fully realised at an early stage, and the direction of storytelling is clear. If this is misunderstood and taken too far in the wrong direction, it can create a lot of reworks and amends. That slows down the overall flow of the project and deliverables.
And your clear communication and regular check in stop that happening?
Exactly. We also like to implement a planning stage before any designs are created, so we all have a clear understanding of what we're proposing for each design asset. This ensures there are no surprises further down the road!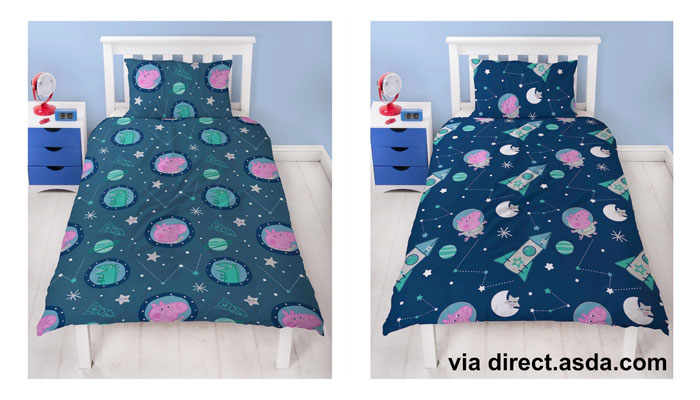 In terms of working with new clients, what kind of people or companies make good partners for you?
We love working with children's brands. It allows us to be really creative and unleash our inner child! We love to work with brands and people who embrace this fun nature of the industry we work in.
And collaborative, presumably?!
We love that collaborative approach, yes! So our ideal client wants to work with an agency as a partner to enhance their internal teams. They're also open minded, with an understanding of how licensed products can elevate their brand.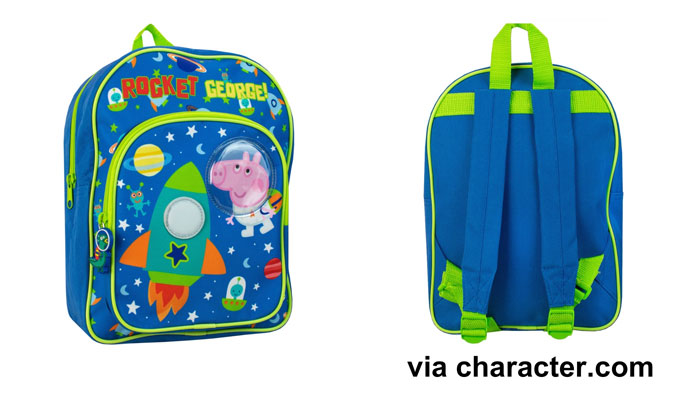 Great stuff! Ian, I'm going to start wrapping this up. If people want to find out more, what's the best way to do it?
Drop us an email and we can arrange a talk on Skype or Teams… Face to face is brilliant, even doing it online. Of course, we also have a website that gives a brief introduction to us and what we do.
It's a terrific website; very contemporary.
Thanks!
And what about social channels?
Actually, we're starting to show some of the work we're now able to share on our social media – Instagram and Linkedin specifically. We actually just turned three this week, and keeping work confidential can sometimes take this long.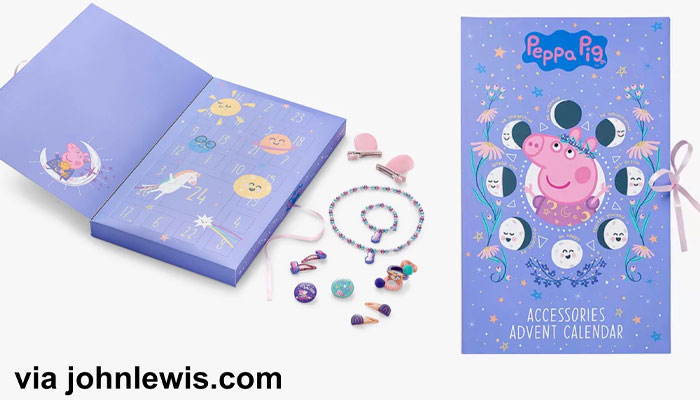 You're three this week? Happy anniversary! I mean, I knew that, of course; it's why I so skilfully organised for us to tie in now…
I believe you!
Then I have a car I want to sell you! It's in excellent condition! Final question, Ian… What's the most interesting thing in your office or on your desk?
Ha! We all have toys on our desks! I also have a massive painting – that one of our artists did – of Mickey Mouse!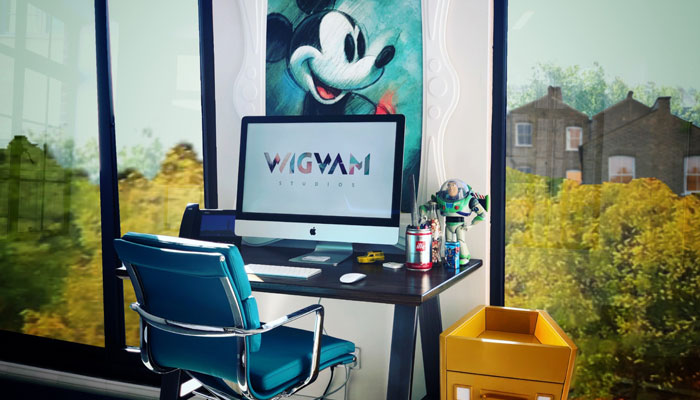 –
To stay in the loop with the latest news, interviews and features from the world of toy and game design, sign up to our weekly newsletter here