Identity Games' J.M. Duparc on creative habits, hates and holy grails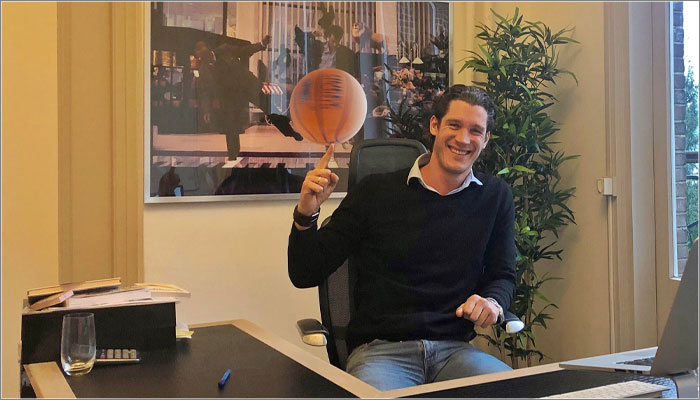 Netherlands-based Identity Games designs, creates and produces award-winning board games, before selling them in over 25 countries.
Working at Identity since 2005, Chief Creative Jan-Maurits Duparc now spends his time questing for and developing new ideas…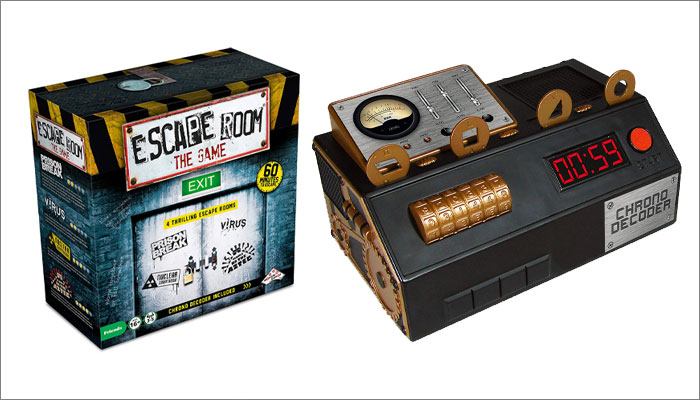 J.M., thanks for doing this. Let's start with the obvious questions… What led you to this industry? And what was your favourite toy and favourite game growing up?
Ah man, so many to choose from…. My favourite toy would be G.I. Joe and my favourite game was Fireball Island. But as long as I can remember, I turned everything into a game: clearing the dishwasher, walking the dog, riding a bike… My imagination would make up these rules and all of a sudden I was participating in the World Championship Dishwasher Games! I don't have a clue what other industry I would work in if it wasn't the toy industry.
It seems like only yesterday you were in England discussing the British sense of humour with us. You're a fan! What is it that appeals?
I think it's just brilliant the way they can play with language and how straightforward it can be. I've always loved shows like A Question of Sport and 8 Out of 10 Cats Does Countdown. As a kid, I was already a big Monty Python fan –Monty Python and the Holy Grail is my favourite movie of all time.
Ni! Presumably humour influences what you publish… What do you look for in ideas?
Absolutely! I love being surprised during a pitch. Who's the Dude is the best example of that. That idea caught me so off guard and I fell in love with it right away. When I'm looking for new ideas I always take notes but, to be honest, I know that – if there's something really special there – I wake up with the idea the morning after, and just can't let it go.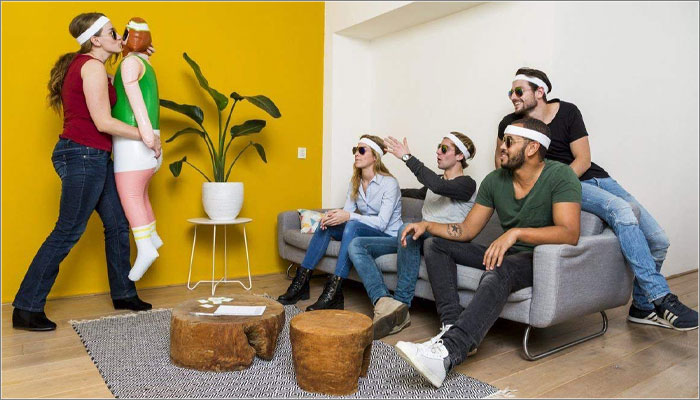 That's a totally-intuitive answer; it's not, "I have a 12-point checklist…" Is there anything else that defines your products? What are the holy grails?
Every game has to have it's own identity, hence our name… Identity Games is a small company but we try to stand out. We say that consumers don't have to know our company, but they do have to remember our games.
To date, then, of which professional achievement are you most proud?
That's like asking, "What's your favourite child?"…
Our very next question!
Escape Room and Boom Boom Balloon pop into mind. They're very different games but they've both done really well, and the fact that they're so different is one of the things I'm most proud of. The kick I get when I see one of these games in a toy store in other countries is hard to describe.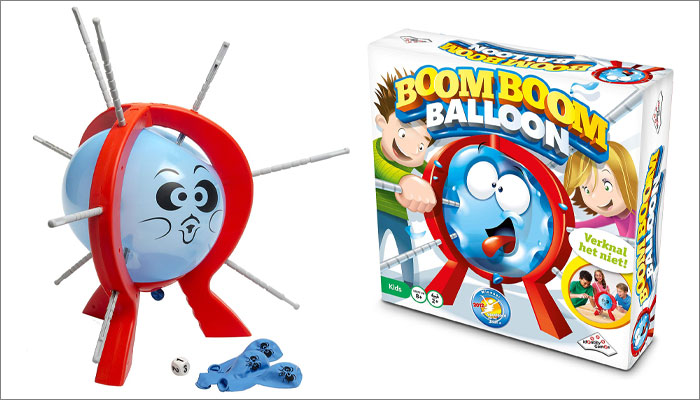 It was interesting to hear that – for Boom Boom Balloon – you developed a type of balloon that doesn't disintegrate when it bursts… How come?
When we presented it for the first time, everybody loved it… But a lot of companies said that, if children eat small pieces of balloon, it could be dangerous. So it seemed an easy solution: create a balloon that doesn't leave any small pieces. I was taught to think in solutions, not problems.
A useful habit! Are there other habits inventors should develop, do you think?
I think some of the most brilliant ideas come when inventors are able to turn ideas from other industries into toys and games. For example, the mouthguard from Mouthguard Challenge is actually an instrument used by dentists… The pump in the Super Soaker was originally used as a pesticide mechanism to spray trees! So developing an eye to turn everything into a toy or game is a unique and really cool quality.
Love that! Didn't know that about the Super Soaker; that's great! And in your opinion, what's the most unethical practice in the industry?
The copycats. If that's what you do, I just don't understand how you can look at yourself in the mirror. Maybe I'm naïve, but I just think of the guy explaining to his kids how he steals ideas from creative minds to earn money… I just can't wrap my head around it.
Okay. Our next question was about plagiarism, but we didn't actually come up with it… Let's move on. Do you have an 'inventor' pet hate? When inventors pitch, say?
Yes! When they don't do any background checks on the company they're pitching to. It's wise not to pitch me the same games that you pitch to ThinkFun for instance. We're looking for different things…
What's the best question we could ask before wrapping this up?
"Have you ever created something outside the toy industry that you're proud of?"
And have you ever created something outside the toy industry that you're proud of?!
Why, yes and thank you for asking! I created a television show about homeless people. In the Netherlands, the annual cost of each homeless person adds up to about €50,000…
€50,000? That's, what? Just over £40,000? How come?
It adds up: nights in cells, soup kitchens, hospitals, etc. – and hardly anybody makes it off the street. We made a documentary where we gave five homeless people €10,000 and a life coach. All five made it off the street and got their lives back on track. I loved the fact that this idea worked for the homeless while we saved money doing it.
That's a terrific idea; you should pitch that in the U.K. – very Channel 4. Finally, then, what's the most interesting thing in your office?
I think that's the giant movie poster of the famous piano scene from Big… It's there to remind me to always remain the child I still am. But then, if you ask my wife and kids, I don't need any reminding!
A big Big poster! Great answer. We're going to finish on that and write T.Hanks for your time… Wordplay. Can't lose.
—–
To stay in the loop with the latest news, interviews and features from the world of toy and game design, sign up to our weekly newsletter here