IMC Toys' Julia Majure and Virginia Corbella discuss bringing something fresh to the doll aisle with Cry Babies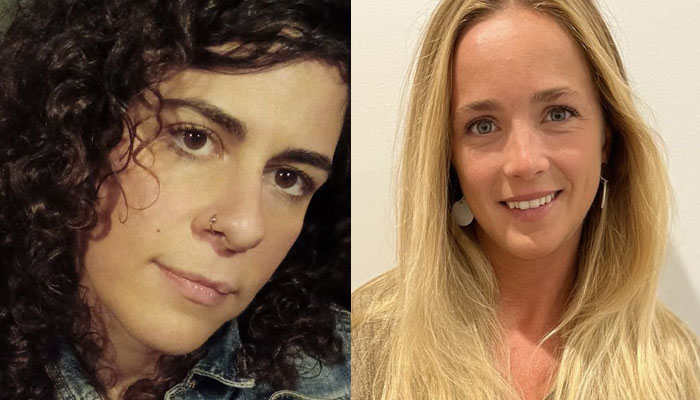 Guys, it's great to connect. Before we dive into Cry Babies, Virginia, can you talk us through how you got started in the world of toys?
Virginia Corbella, Senior Brand Manager at IMC Toys: Back in 2018, I was doing a Masters in Madrid and the opportunity arose to start working for this very well-known toy company in Spain – IMC Toys! Prior to this point I had several years' experience working at other consumer product companies, but once I started working in the world of toys, I couldn't leave it… It captures you!
Let's talk Cry Babies… Talk us through the origins of the brand. How did this all come about?
VC: By 2016, the nurturing category was full of similar baby dolls, and IMC wanted to launch something new; something different from what kids and parents could find on the shelves at that time…
And this is where Julia comes in!
Julia Majure, Art Director and creator of the Cry Babies concept, IMC Toys: Yes! Cry Babies was initially conceptualised by me to create a brand of nurture dolls which did not follow the standard, traditional 'realistic' design of the dolls which had been on the market for decades.
Cry Babies was creatively more original in the sense that the dolls themselves were, and are, fanciful. They have their exaggerated features – oversized heads and large eyes – combined with the animal-themed, colourful onesie pyjamas and fun patterns which were starting to become fashionable at the time. These themes and combinations create a sense of fun, humour and playfulness to Cry Babies, which separated them from the traditional nurture dolls already available.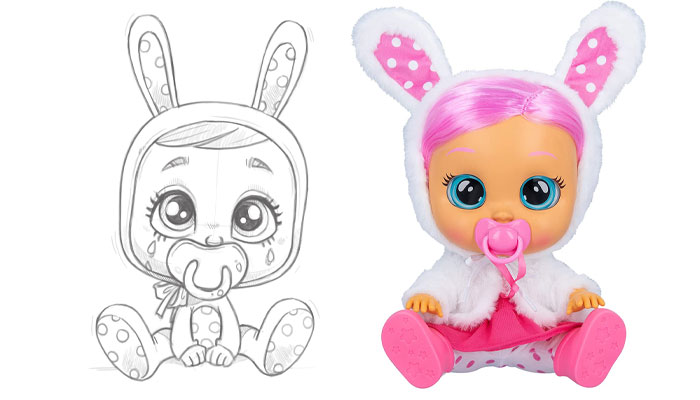 The brand expanded into collectables with the launch of Cry Babies Magic Tears. Each doll comes with different outfits and accessories – what steers the design of these?
JM: The key is a very simple formula I put together which blends colour patterns, animals, plants and flowers, in all sorts of combinations. This approach has led to the longevity and multitude of possibilities with outfits and accessories, and also applies to the broader Cry Babies brand as a whole.
VC: In addition, the Cry Babies webisodes and multi-platform creative content that is broadcast around the world often influences the themes and development of the toys. The designs, accessories, personalities, hobbies and everything around each character is rooted within the storytelling of each collection – which all originates from Julia's initial concept and formula.
For example, our latest theme in the Cry Babies Magic Tears brand is 'Tropical' which is led by the storyline seen in the CBMT webisodes where the Cry Babies Magic Tears characters are on a tropical island.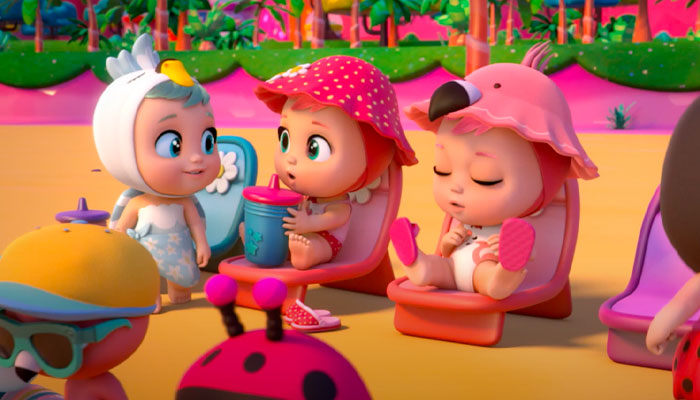 Under this content theme, we have developed both the Beach Babies and Shiny Shells toy lines within the Cry Babies Magic Tears brand. Both of these include classic Cry Babies play patterns – crying real tears – but also include accessories and features which plug into the Tropical theme, such as accessories being hidden within coloured sand at the bottom of the Shiny Shells capsule.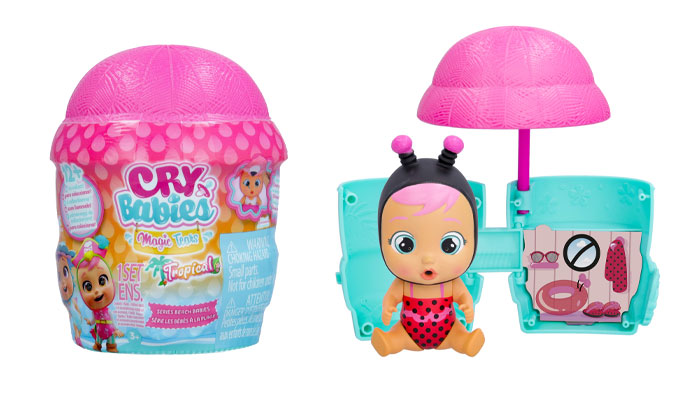 Yes, that's a nice touch. Do trends play a big part in fuelling the direction of the brand?
VC: Our proactive marketing and product development teams are always across the latest trends in the market and wider media platforms, which is crucial, but the main driver behind the direction of the Cry Babies collection is the storytelling. It all comes back to the content and the stories that we can create around the characters and their different worlds.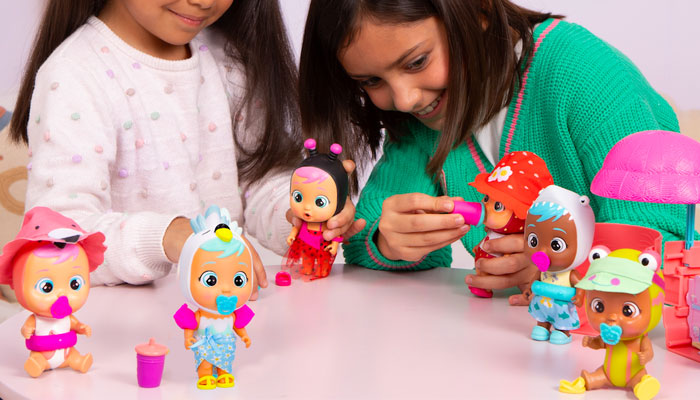 The brand has also extended out of the toy aisle, into fashion and beyond – why do you think the IP has been able to stretch in this way?
VC: To put it simply, it's because Cry Babies is such a loved brand. Our annual global brand likeability awareness study – conducted by Brand Trends Entertainment in October 2022 – showed that awareness and likeability of the brand across the main territories is above 50%; so we know that Cry Babies has a lot of fans around the world.
With the brand being so popular, and the introduction of well-received sub brands like Cry Babies Magic Tears and BFF by Cry Babies, we have been able to grow the brand together with its audience – the kids – offering their favourite characters with the features and themes they are looking for as they get older.
IMC works with the inventor community, so what should inventors know about creating Cry Babies concepts? What are you looking for?
VC: It sounds obvious, but we're always looking for new, different and innovative things within the existing Cry Babies play pattern for kids between three and six years old. We're always open to new ideas. The key thing is that it is a natural fit for the Cry Babies brand.
JM: It's also important to note that the world that the Cry Babies live in is entirely based on baby items such as pacifiers, baby bottles, bibs and so on… Their homes are baby bottles, for example. It's imagined from the perspective of a baby in a fantasy world where everything must seem over-sized and magical. You'll also find that almost everything in the Cry Babies world is tear-shaped on purpose.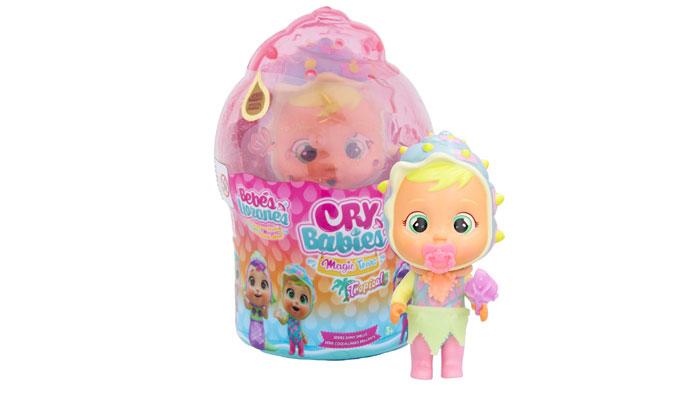 Really useful insights. Before we let you go, one last question! How do you fuel your creativity?
VC: For me personally, it's all about being inspired by everyday life. It may sound a little odd, but I try to imagine everything that happens to me – my experiences, things my friends might tell me, places I visit – in the Cry Babies world! Every trip, movie and anecdote helps with driving forward creativity and keeping the Cry Babies brand fresh, fun and relevant for its fans.
Great stuff. Thanks again guys.
–
To stay in the loop with the latest news, interviews and features from the world of toy and game design, sign up to our weekly newsletter here