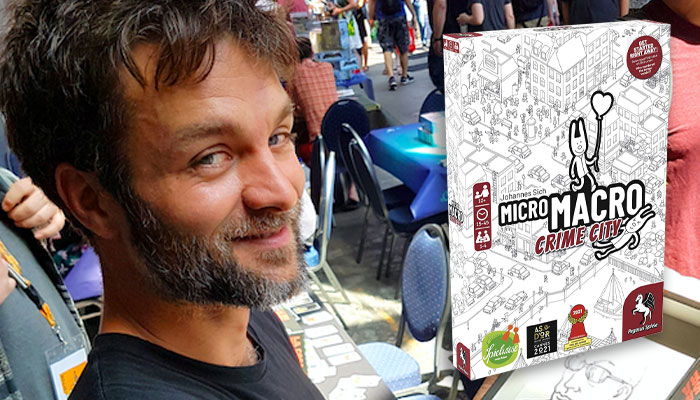 From starting out on the loading dock at Parker Brothers to spearheading Hasbro's Inventor Relations team and eventually becoming CEO of Hasbro Interactive, industry stalwart Tom Dusenberry lives by the motto: 'It's all about the fun.'
Now CEO at Dusenberry Entertainment, we spoke with Tom about his start in games, his work with inventors and the key to successful pitching.
Hi Tom, great to connect. Let's start at the beginning. How did the toy industry first enter the picture?
I was a kid that loved to play board and card games, but to be candid with you, when I was 19 years old I was lost. I graduated from high school at the bottom of my class. I found out years later that I had a case of undiagnosed dyslexia. All my friends were going off to college and I did not have a shot at that. My father had passed away unexpectedly when I was 16, and my girlfriend had a baby on the way. Nine other high school friends had died for various reasons; it was a hard time in my life.
One of my friend's mothers worked at Parker Brothers Games. She saw something in me and asked me to take a job on the loading dock. So, I went to work at Parker Brothers Games in Des Moines, Iowa, and 22 years later I was running the entire company!
Amazing! How soon after joining did you start to climb the ladder?
Well, when I started working at Parker Brothers, my intellect started to show, but my work ethic really began to differentiate me from my peers. I love to work, and even today, I am still a workaholic. It has been an amazing ride.  I have been in the games industry for close to 50 years, and every single year has been a growth year. Who else can say that about their industry?
Once I started at Parker Brothers, it became the land of opportunity as I had the chance to run game manufacturing machinery and people valued my hard work. The top executive saw that I had talent and transferred me to Salem, Massachusetts. I found myself at the Parker Brothers corporate headquarters and worked my way through the Manufacturing, Engineering, Planning, Sales and Marketing Departments – I learned everything about those areas while at Parker Brothers.
When Hasbro purchased Parker Brothers, I had the opportunity to reinvent myself and became the inventor acquisition executive. The inventor relations assignment changed my life forever.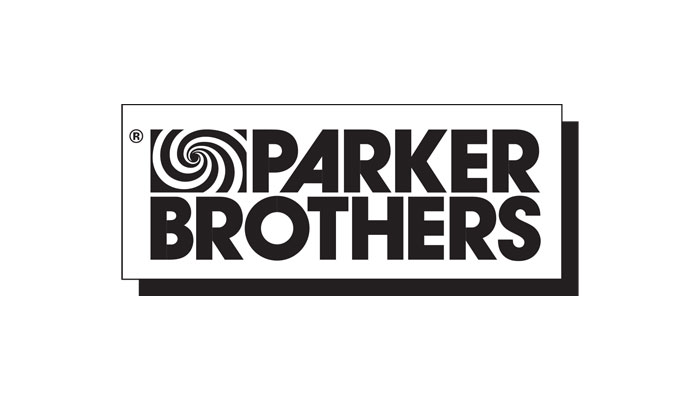 Before we dive into your inventor relations role, I wanted to pick your brains on Parker Brothers. It's a much-loved name in the industry. What was it that made the company such a powerhouse prior to joining Hasbro in 1991?
I can easily say that Parker Brothers was a truly magical time as I had an opportunity to learn from the best executives in the country. One of the greatest things to happen to me was when Parker Brothers was purchased by General Mills. At the time, General Mills was the ultimate consumer products company, and they applied all those business initiatives across our toy and game company. I was able to absorb an MBA education, not in a traditional classroom, but every day on the job!
The people General Mills brought to Parker Brothers had the most integrity you could ever wish for. I learned to do things ethically and morally right. I loved that Parker Brothers was viewed as the "gentlemen of the industry" – they were a powerhouse from a business perspective, and they did things properly.
You mentioned about joining the product acquisitions team at Hasbro. What were some of your first experiences of the inventor community?
It was a crazy time. Milton Bradley was by far the biggest games company at that time; they were so dominant. When Parker Brothers was purchased by Hasbro, the top executive in marketing left to create Mattel Games. The Parker Brothers inventor relations executive that I replaced went and created Tyco Games. So, inventors would always go to Milton Bradley first, but then they would go to Mattel Games and then to Tyco Games, because that's where their relationships were.
I realised right off the bat that the established inventors were giving me the crumbs that had been passed over by the other game companies. So, Chris Conger and I created a "scorched earth" strategy. We decided to go after the non-established inventors; people like Dan Klitsner, Brian Clemens, David Hoyt, Robert Schwartzman… Any inventor that the other game companies weren't paying attention to, we paid attention to! They were young, bright, savvy and great games came out of that. From that early success, all the established inventors started to want to work with us as well.
I also learned a really valuable lesson. Milton Bradley's Mike Meyers was the brightest R&D game mind in the industry – and truly a great human being! He would tell the inventors when he was coming out to see their new ideas. I learned Mike's schedule and found out that Mike would give the inventors incredible gameplay feedback. If I could swoop in two weeks after Mike's meeting, the inventors would have made the "Mike Meyers" improvements, and Parker Brothers could snatch the improved concepts!
We also pursued Japan while I was there and hired an awesome toy executive named Sandy Strichard as our Licensing Agent. He knew Japan inside and out, so we were doing deals with Konami, Namco, TOMY, Sente… Sandy and the Japanese game inventors were really big for Parker Brothers' new game flow as well.
Were there any inventor groups you clicked with straight away?
We had a grand slam relationship with Meyer/Glass. Steve Meyer and I connected on game themes and game innovation. Over a four-year period, we licensed 11 games from Meyer/Glass. Steve and his team knew how to make fun, easy-to-learn games based on popular themes. They were market-savvy, good listeners and worked well with our internal designers. They had an ability to "invent to order."
Can you recall some of your first big hits that you licensed?
Catch Phrase has been around for 25 years and was invented by Meyer/Glass, so that was a good one. Elefun, which was invented by Omri Rothschild and Boaz Coster has been highly successful. Gordon Barlow's Goofy Golf, was a hit. And KID invented Gum Guys.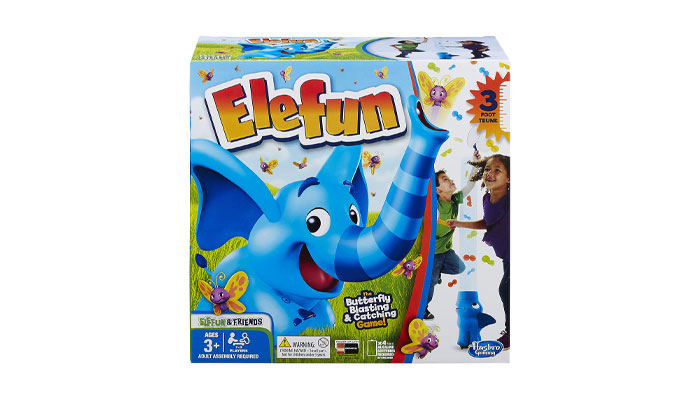 Some great names in there. On the flipside, were there any major misses that you wished you'd got over the line?
Well, during that period of time, I was looking at the market from a pretty broad perspective. I went to Gen Con in 1992 and fell in love with a new card game. It was really something special. I came back and demonstrated it at a Hasbro senior line review with all the senior Hasbro executives attending. My positioning was: "We're in the card game business with Pit, Rook and Mille Bornes. They do fine, but I've found a card game that can sell three or four times as well."
I took out this card game called Magic: The Gathering. I showed it to the Hasbro management, and they literally laughed me out of the room. I was taken aside by one of the Hasbro executives who told me,"Don't waste our time on showing us this type of stuff in the future." Wizards of the Coast then started to take off, and guess what, I was wrong… Magic: The Gathering was not three or four times bigger; it was thirty or forty times bigger!
As an emerging successful game company, I never wavered on my desire for Hasbro to partner or own Wizards of the Coast, and as fate would have it, I got powerful enough that when I was the CEO of Hasbro Interactive, I could go back and lead the acquisition of Wizards of the Coast and win Magic: The Gathering and Dungeons and Dragons!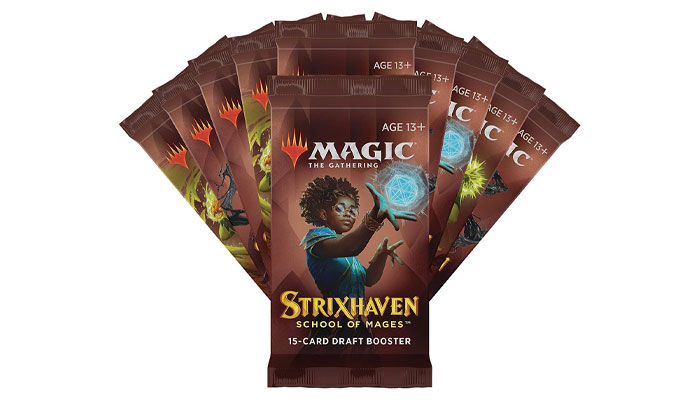 A happy ending! What a story! Now, having worked with so many inventors, what do you think is the key to successful inventor relations?
Good communication is really critical. That does not seem to work well at some companies today – I imagine because they are probably too busy. A lot of it is hard work – you have lots of meetings in the day, you are exhausted, but the last meeting you could easily blow off could be the life-changer, and you must stick it out.
As an example, I was in Japan and was supposed to go to a meeting with TOMY. I became ill and my associates kept saying, "Let's cancel the meeting." I had come all that way so I wanted to attend the meeting, and when I got there, I could barely keep my head up. They showed me a simple tractor mechanism from 20 years prior, but it had a magical random "picker" device that picked up things. I took the idea back and that device ultimately became the popular game, Peanut Panic. The game designer was Chris Down, who is now the Chief Design Officer at Mattel. I could have easily skipped that meeting, but we would never have had that game.
What advice do you give to inventors about being successful?
They need to be good listeners. After being rejected multiple times, you need to change course or retreat, but some inventors go on and on without the idea evolving. It is a balancing act. As a game executive, I always say, you need to love a game all the way up until you hate it. In games, that love-hate transfer can take place in an instant.
You pitch ideas of your own now too, right?
Yes. As an example, I am involved with a yoga-based publisher called Chi Universe. It is a well thought out yoga game invented by a brilliant human being, Bobbi Hamilton. We have been turned down 31 times! Every single company we have pitched to has turned us down for different reasons and they are all dead wrong! It is all about 'Global Wellness Through Play.' When you look at the yoga market in the US, it's four times bigger than the entire toy industry combined. Yet the toy industry can't see the omni-channel potential. Check it out at ChiUniverse.com. I genuinely believe we have another Magic: The Gathering phenomenon here – stay tuned!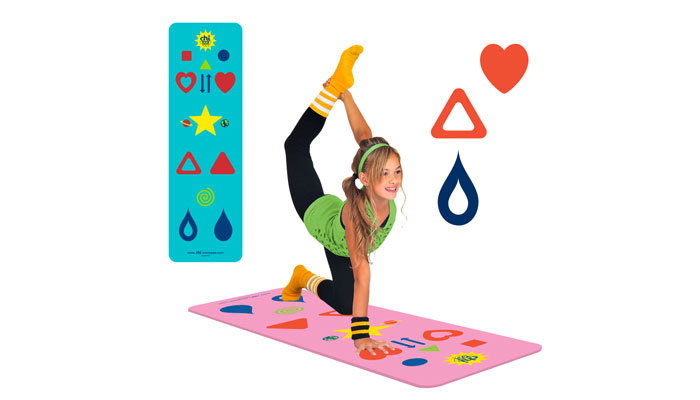 Well, let's put it out there and see if anyone bites! Pitch 32 could be the one! Are there any key differences between how things were done back when you were in Inventor Relations compared to your experiences pitching today?
Back when I was managing inventor relations, every inventor seemed to have a shot. Today, very few inventors have a shot because most don't get access to the decision makers. That's a big difference. Your game must be strategically sound; you need a fun concept, and it is important to get your game recognised at a level where leadership can say, "I want to do that." If you do not, the chances diminish.
I'm also a little unique in that I've recently been an expert witness for Hasbro on Inventor Relations industry standards. I did a deep dive into the entire industry's NDAs, Confidentially Agreements and Work for Hire contracts. I will say this: there are no more inventor relations industry standards. Each game company does their own thing, and some companies are bigger than the rest, so they feel they do not have to follow any industry standards.
Mojo Nation should write a series about toy and game industry standards and define what the toy and game inventor industry standards truly are. Is the 5% royalty standard still valid? Is a $25,000 advance still valid? How long can you hold a product before you have to commit to it? Can inventors show the same game invention to multiple game publishers simultaneously? What's the proper option amount? These are all fair industry standard questions!
We'll do some prodding!
I don't think you need to rock the boat; it's about understanding both sides.
Back when Parker Brothers was acquired and I took on the inventor relations job, I realised that there were different practices, even within Hasbro. Parker Brothers was different from Milton Bradley, Playskool was different from Kenner.
We got all the R&D executives together and decided to do something. We went out to 10 or 12 of the top inventors in the world and had them give us their input. It was a collaborative effort between the inventors and the company to help establish our inventor industry standards.
Smart idea – maybe it's one to revisit… Now, I also want to dive into your time at Hasbro Interactive. You launched that company; how did it come about?
Well, interactive entertainment was taking off as Bill Gates was launching Windows 95. It was a breakthrough multi-media PC technology and I was quite excited by its potential. Alan Hassenfeld had reached out and asked me to work with him directly on new Hasbro wide innovation initiatives. My boss, Dave Wilson, gave me the green light.
Alan asked me to prepare an overview of what sort of new innovation opportunities we should be pursuing. After four weeks, I went back to Alan and said, "We should pursue the internet and interactive games." I wrote the business plan for Hasbro Interactive, together we then took the business plan to the board and Hasbro Interactive was born.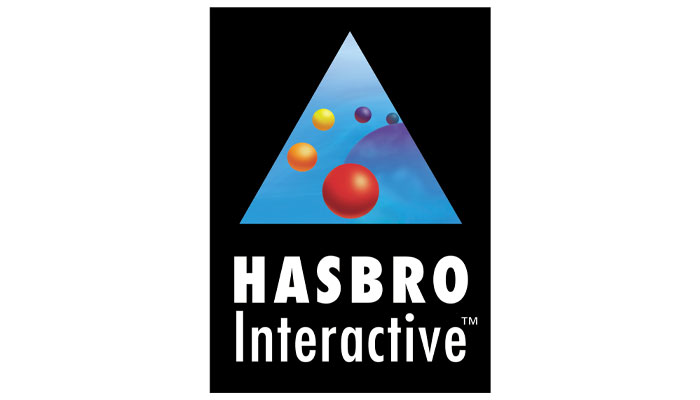 Did you maintain relationships with the inventor community during the Hasbro Interactive years?
Yes, many of our successes were created from toy and game inventors.
We had a line of CD-ROM Playset that spanned brands like Star Wars, Tonka, and Barney… That innovation was from Dan Klitsner, Brian Clemens, Gary Levenberg and the KID team. That was a brilliant combination of toys and interactivity.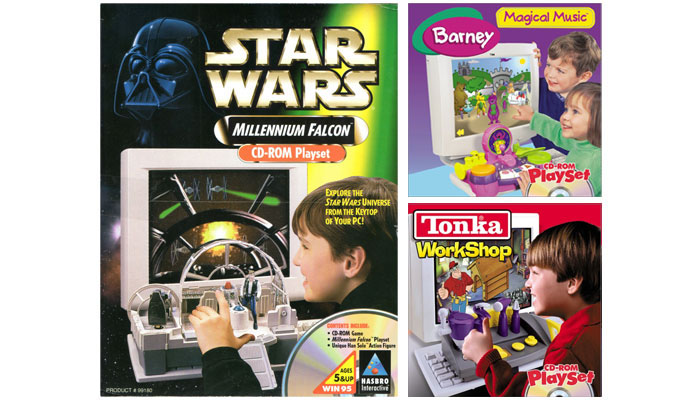 Omri Rothschild and Roni Raviv invented a concealed bar-code reader for a series of games where you would sit in front of the PC screen and shoot. At the time, that was breakthrough technology.
In today's world, the toy and game industry has missed the digital era from the point of view of capitalising on the massive growth in interactive games.
While at Hasbro you also had a hand in creating some of the earliest brand extensions for Monopoly. Talk us through that.
The first thing we did was to bring Rich Uncle Pennybags out of the box, and he became a key part of the brand logo. That was the beginning of transitioning Monopoly from being a game and into being a brand.
One of the first initiative we had was Monopoly's tie-in with McDonald's. The Monopoly McDonalds promotion is the longest running promotion and a perfect example of brand extension. McDonald's took the Monopoly game rules and complete game board and applied the IP to the promotion. We did not change anything game wise, so it protected the integrity of the brand.
After three years of success, Milton Bradley came in and stole the McDonalds promotional slot with Scrabble. They ran the promotion for two years. I was an Assistant Promotional Manager with Monopoly, and it was a crisis for us because we had lost our cornerstone marketing promotion. To counteract this setback, we went to the Lottery and created the Monopoly scratch-off tickets. This promotion had even greater brand appeal because every store people frequented had Monopoly lottery tickets. This, by the way, created the licensed lottery business!
Without any marketing budget, the other thing we did was to go to Franklin Mint. They created an elegant $500 Monopoly game made of leather, which was not particularly significant, but Franklin Mint committed to $300m in print advertising to support that product. It became our Monopoly marketing campaign as well.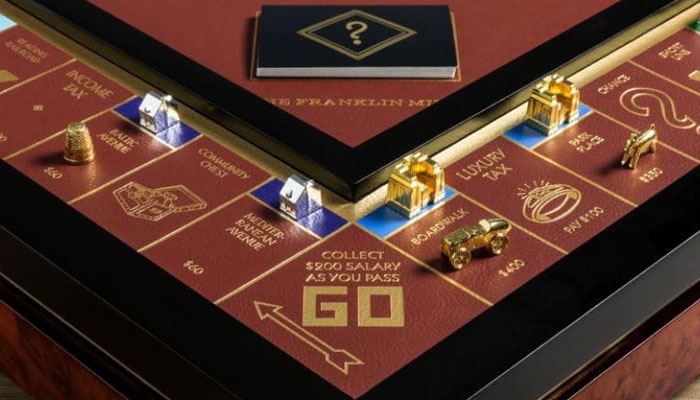 What do you make of how the Monopoly brand has evolved today with hotels and escape room experiences?
I fully support all that. My only concern is the reason the Monopoly brand is great is because it has great game play. You can't alter game play. If you start to do that, the foundations that support the brand start to wobble, so I'd be very careful about that.
Tom, this has been great. One last question! What for you makes for a great toy or game?
"It's all about the fun!" On my tombstone I want it to say, "'Tom lived by this motto: "It's all about the fun!" Make it fun. When I see inventors, I am driven by the "Wow-Wow!" factor. The first thing I look for is the theme or story, and I might think, "Wow, that's cool." Then I look for the second, "Wow" when I play the game and want to play again. If an inventor gets past the "Wow-Wow" factor, I bring it home.
The Wow-Wow factor. Great stuff. Huge thanks for this Tom, I'm already looking forward to our next catch up.
—
To stay in the loop with the latest news, interviews and features from the world of toy and game design, sign up to our weekly newsletter here