Inka and Markus Brand on the origins of their escape room-inspired Exit: The Game series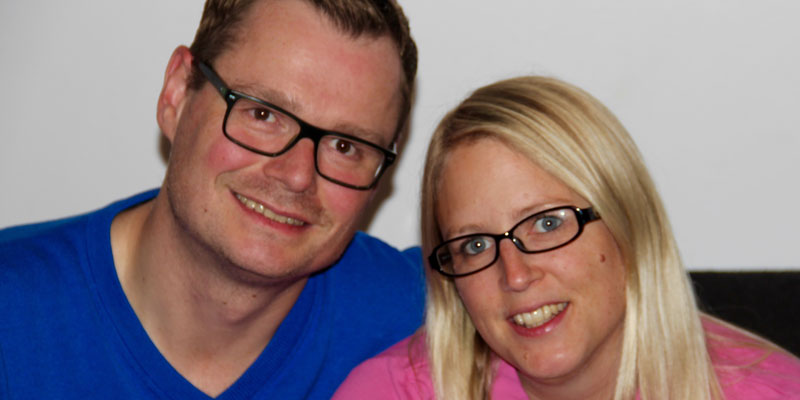 Since first emerging on the game design scene in 2006, married design team Inka and Markus Brand have created over 40 games and scooped numerous accolades.
But the two won perhaps their most prestigious award to date earlier this year when their Exit: The Game series of games picked up the Kennerspiel des Jahres – an award given the best 'connoisseur/expert' game of the year.
Published by Kosmos, the Exit: The Game series saw the Brand's adapt the popular Escape Room craze into a board game format, with players having to solve puzzles, collect objects and crack codes to escape everything from a pharaoh's tomb to a secret lab.
As the duo's latest line of Exit titles hits shelves (The Forbidden Castle, The Polar Station and The Forgotten Island), we caught up with them to discuss the design process behind Exit, how they divide development duties and where they got the inspiration for their other big success of 2017, the frantic word game, Word Slam.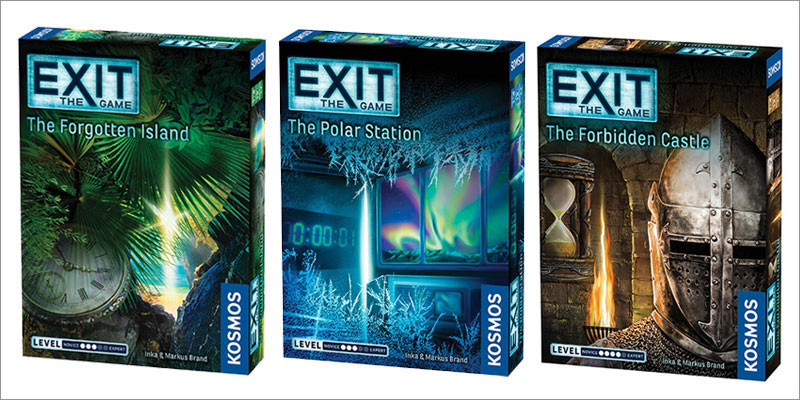 What did you do before becoming game designers, and what sparked the move into game design?
Inka is a full-time game-designer now, Markus still works as an insurance-salesman. Inka worked in a hotel before we had the two kids. We started designing games in 1999. We visited a KOSMOS game convention. They offered a workshop for testing unpublished board games. We were very excited about the great ideas of the different game designers. On our way home we decided to try it ourselves. For seven unsuccessful years, nobody was interested in our ideas, but in 2006, we finally released our first game.
How does the design process work between you? Does being married make the process easier (or harder!)?
One of us will have an idea for a new project and after that, we start discussing how we could make that game work.
Being married is not an issue – we just work excellently together. It's a big plus that we live together. There is no border between our normal family-life and the game designer-life. We often discuss our ideas while we have dinner or doing some other normal stuff.
We always do the creative part together. While Markus is at work, Inka tinkers with the prototypes, writes the rules and corresponds with the publishers during the day.
How do you both stay creative?
We don´t know – we love creating board games! We always have new ideas and we just don't want to stop creating new games.
What makes for a perfect publishing partner?
We know many really good editors. Usually, we work together and change a lot of things before a game is published. If that works well, we know we've found the perfect publishing partner.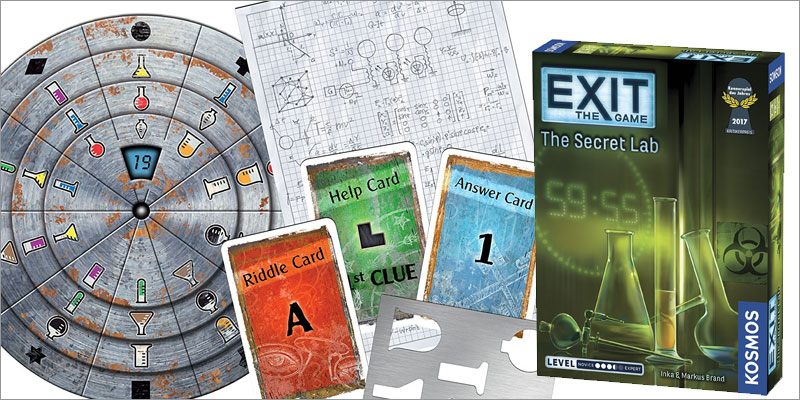 Where did the inspiration for your Exit series come from? Did you try out many physical escape rooms beforehand?
We've already stopped counting. We think we visited over 35 escape rooms in the last three years.
We visited our first live Exit Room in December 2014 with our whole family. We were very excited about this experience and talked about this adventure with our editors Ralph Querfurth and Sandra Dochtermann at a Kosmos gathering. As it later turned out, they had already had the idea for publishing an Exit game at this time, so we were probably at the right time at the right place.
They asked us whether we could imagine to develop an Exit game. We said "yes" immediately.
How do you go about designing an escape room game?
Our puzzles are often inspired by the selected stories. We try to find meshing riddles and put them together. We are collecting puzzles all the time. Whenever someone has a cool idea, we write it down and put it in a box. So we're always prepared when we start a new Exit game.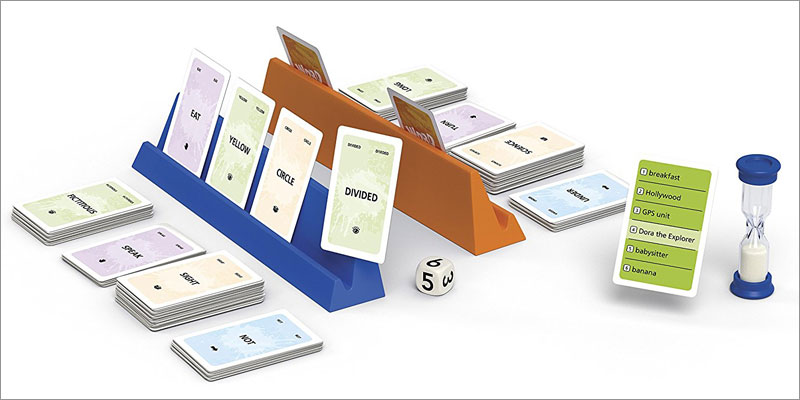 Another one of your big releases of the year is the very frantic, very funny, Word Slam where players have to use a limited deck of words to describe things to teammates, with no gestures or speaking allowed. Where did this one come from?
We were thinking about what life would be like if you only knew 100 words. Would it still be possible to talk? We tried some things out and it was so funny, that we decided to make a game out of it.
What can we look forward to playing from you both in the near future?
First, there will be some new Exit games. We will also publish a big legacy game called The Rise of Queensdale with alea next year. Beside that, we're also publishing a new kids game. So we are really looking forward to the near future!