Inventor Danielle Begnaud on her path to market – and how she uses dialogue as a barometer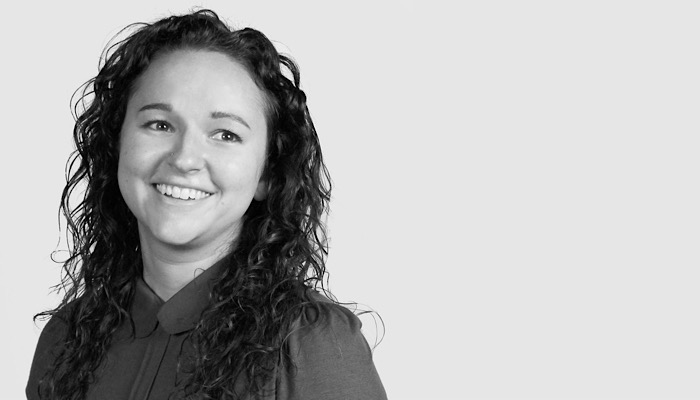 Danielle, you have quite an interesting story about getting your game to market. First, what is it? What's the idea?
Waggin' Words is a new dress-up charades game! One player spells out words by wagging a wearable dog tail… Their teammates have to guess the word they're trying to spell. With each word, the speller adds on a costume item – the first to be fully dressed like a dog wins!
Sounds fun! How did you come up with it?
In 2020, I signed up for Mojo Pitch with only a couple of ideas ready to go… So then I was racking my brain, trying to come up with new ideas for the event! When I had what I thought was an exhaustive list, I went to take a nap. Right before I fell asleep, Waggin' Words popped into my head!
Oh, really? That's great! It's quite rare to find people who say ideas came to them like that…
I actually thought I might've played the game in high school, but I googled and googled and couldn't find it anywhere. I guess my brain made it up in that weird half-awake, half-asleep space.
Great! That weird state is called hypnagogia.
Is it?! It didn't occur to me it might have a name! Either way, it was a good reminder that my brain really does need some free time every now and then.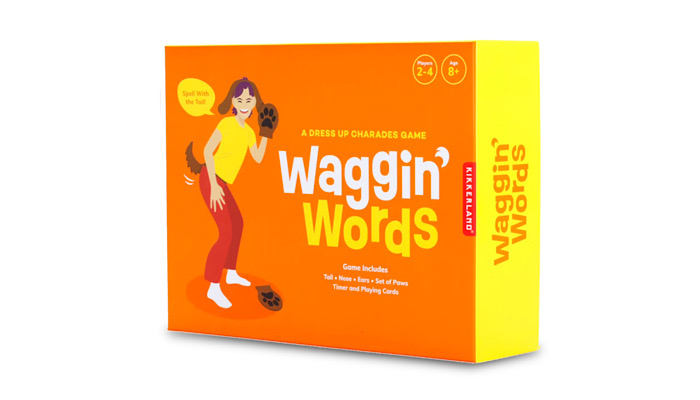 Love it. So you took that idea to the Mojo event… What format did you use to pitch?
I made one-minute sizzle videos for each of my concepts. I found a lot of helpful pitch advice on the internet from industry interviews, posts, and webinars. I pretty much stuck to those guidelines for my pitches.
And generally speaking, what was the feedback?
Well, it was my first time at a pitch event and I had a blast meeting everyone at all the different toy and game companies! Everyone was really encouraging, and they enjoyed the concepts – especially Waggin' Words. I think having a fun sizzle video really helps get people on board with an idea… It just puts them in a positive mindset. And even if I didn't get a deal, I could tell which of my ideas had legs by the amount of attention they got during the discussion after my presentation.
So the amount of dialogue was – in effect – a barometer of potential?
Exactly. That's how I knew which concepts to keep pushing forward with, and which concepts were probably better left behind.
And correct me if I'm wrong, but – in the final analysis – the game wasn't quite right for anyone there on the day… Did you refine the gameplay based on the feedback?
No, I actually didn't change a thing! Most of the rejections for Waggin' Words were circumstantial… It wasn't a good fit for that specific company at that exact time. I really enjoyed the game and received pretty positive feedback during the pitch event, so I continued pitching it to other companies when I had the opportunity.

Fantastic! What did you do next?
I kept inventing and kept pitching! I really believed in Waggin' Words, but you have to keep moving in the toy and game industry. To me, the real fun is coming up with a brand new idea, so nothing helps to ease the sting of rejection like jumping back into brainstorming and concepting. I've always got a few irons in the fire.
And just to be clear, who currently publishes the game?
It's with Kikkerland Design Co.
Perfect. So let me ask you this: how did that deal come about, given that they weren't at the Mojo Pitch?!
I made connections with people at Kikkerland while I was in school at Pratt Institute. They hosted a design challenge with one of my classes and actually licensed my concept from the challenge! The Gratitude Tree is still available through Kikkerland as well. Since I've kept this relationship with Kikkerland, I was able to pitch a few more ideas to them last year – and they loved Waggin' Words! I sent them my prototype, they played a few times in the office… Then we had a deal.
Great stuff. And looking back, what – if anything – would you have done differently at the Mojo event?
I would've been a little more assertive in my pitches. As I mentioned, it was my first pitch event and I wasn't really sure how they were supposed to go. In hindsight, I think – instead of asking how the companies wanted me to present – it would've been more convincing if I'd just started my pitch and taken a little more control of the presentation. It also helps to research each company and their products as much as possible!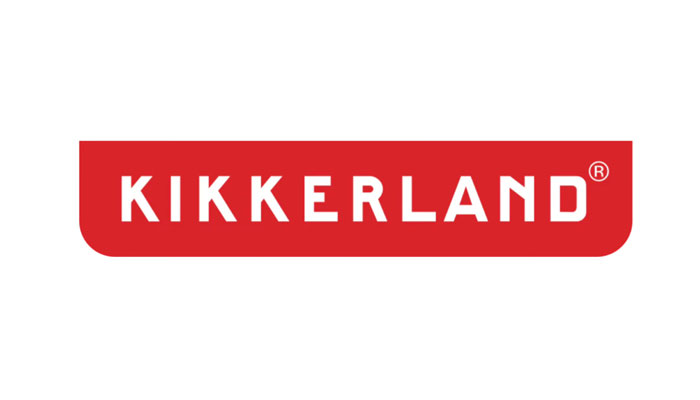 Wonderful! It's always interesting to hear how things went after the event. So… To wrap this up, Danielle, what's the most interesting object in your office on your desk?!
Well… A couple of years ago, I was walking through my neighbourhood and came across a pile of stuff on someone's stoop…
Stoop? Like the steps in front of an apartment building?
Yes! Sorry!
No need to be sorry; just not a common word in the UK…
You know, I'm not sure it's that common in the US now that you mention it! This was in Brooklyn; maybe is a New York thing. In any case, there was a pile of stuff on someone's stoop; clearly a giveaway pile for passersby. I found the cutest wooden figurine of a man with a pipe, a walking stick, and a lot of little mushrooms. I didn't know anything about what kind of toy or figurine he was, but he was so intricate and so adorable! I had to take him home, and he's been sitting at my desk ever since.
Interesting. Did you ever find out what it was?
I did, but only this past week! I stumbled on some traditional German incense smokers! All this time, it turns out his legs detach to reveal a cavity in his stomach where you can burn incense. The smoke travels up the figurine's torso and out of his mouth! I fell in love with him all over again.
Oh, wow! Brilliant. I've never heard of that! Having said that, I do have an aunt that does much the same thing… Thanks for telling us about that, Danielle, and thanks for joining us.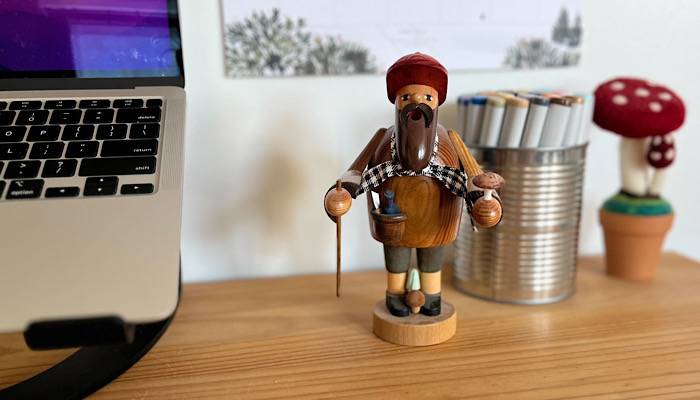 –
To stay in the loop with the latest news, interviews and features from the world of toy and game design, sign up to our weekly newsletter here