The inventor's inventor, Richard Heayes, on noteworthy design… And making it look easy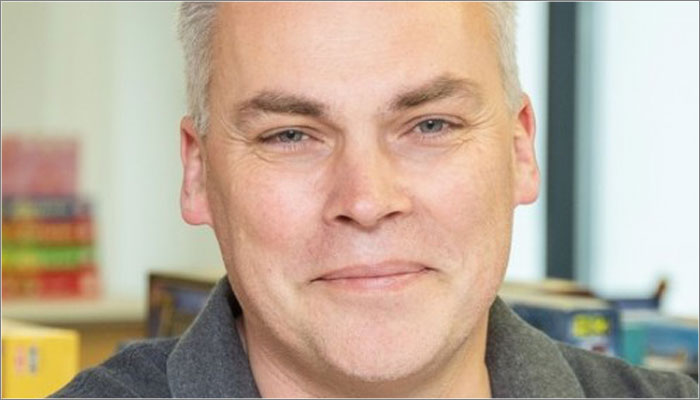 Meet Richard Heayes, the most-nominated designer in the Mojo 100… And discover a way to literally see your work differently!
Growing up, with which toys and games did you tend to play?
I used to play a lot of games with the family… Game of Life and Buccaneer were favourites. I was also into skateboarding – or shin grazing, as it turned out. Also, as you know, many toy Inventors highlight LEGO – it's no different for me. I started with basics, then got into Technic after winning a LEGO drawing competition at my local toy shop.
How old would you have been then?
I was eight! And as an eight-year old, this was the first proper thing I'd ever won, so it holds a special memory. I was told it was one of the first Technic sets in the UK, but who knows? Before LEGO, I was in to toy cars. My dad, being quite handy, made me a great garage with ramps and a lift and three floors.
And do you still have that? The garage and the LEGO?
I have a huge box of LEGO on one of my studio shelves… All for professional product-development uses you understand! The garage is in my parents' loft. It was pretty special and probably sowed a seed for creating my own toys.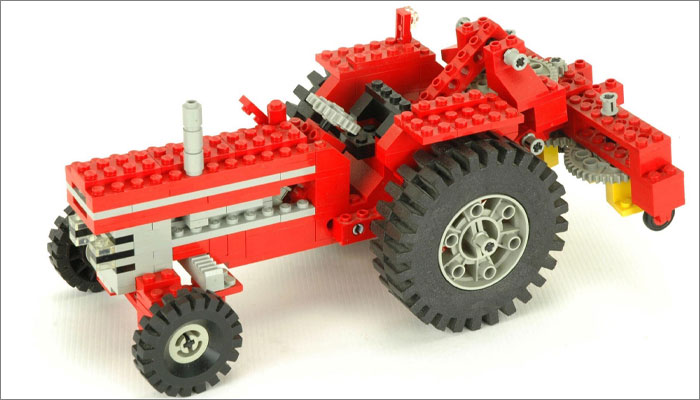 Well, let's talk about that: what gives things noteworthy design elements, do you think?
Any toy that encourages open-ended play is, for me, what it's all about. It's easy to box in the play experience through technology or features that don't easily allow for open-world imagination. I guess many of the toys I grew up with were simpler in that regard. LEGO Technic evolved into a real design-engineering concept; many of them still tempt me. And who doesn't like cars with ramps?!
No one sane! And what was your first brush with the industry?
I guess it was when I was studying Industrial Design. I realised I was attracted to products with a playful edge, or that were driven by an experiential component – although I didn't realise that at the time. One of my final projects was a sports pod net system, designed to be somewhere between a toy and a piece of pro-equipment for youth groups…
Like a multi-purpose sports net?
Yes; it was a net-and-pole system for all different sports, and could also be a five-a-side goal. That won me the BASF Plastics Design Award and helped me get my first job. So I think that was my first play-related full design project.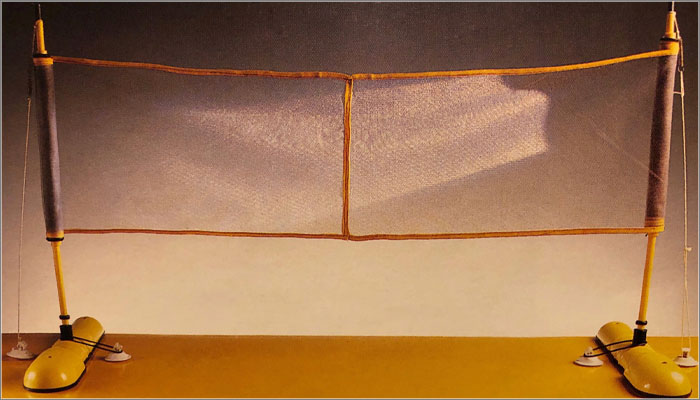 I was recently asked what the difference is between an inventor and a designer. How would you answer that? And what do you call yourself?
It's a good question and many people fall along a line. Some designers can create beautiful-looking objects, but the underlying invention wasn't theirs. Then there are people who can invent amazing mechanics and technologies but can't form them into practical consumer propositions – so they never see the light of day.
The magic comes when you can invent and also translate those ideas into commercial products. Most professional toy inventors try to achieve that. Industrial Design training gives you some of the tools… However, what I call myself always depends on who is listening and what they'd like to hear. As I say on my LinkedIn: Inventors and Designers of Play!
Great answer; good point! So… You're often referred to as the inventors' inventor, and are continually the most-nominated person in the Mojo 100 book. You subsequently won our Design Icon Award… I might argue this is because you make it look easy… Is it?
Short answer – no! But on that point, I must admit I was a bit taken aback when you first told me about the nominations… And again when Billy told me I'd won the Icon award. There are so many fantastic people in this business… So just to still be doing this professionally is wonderful.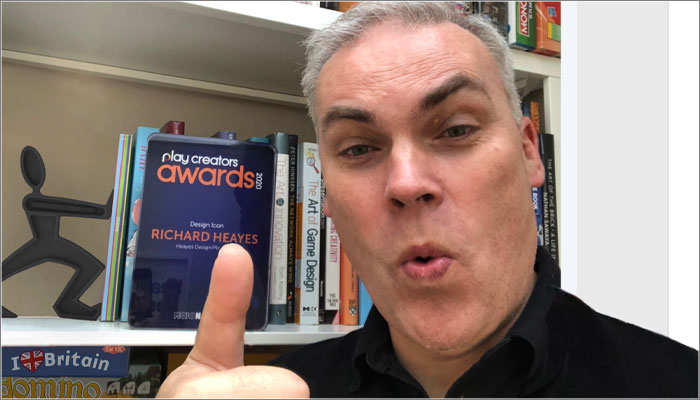 But it's not easy?
No, it's not easy; you need lady luck on your side, and you have to play the long game. You need to build relationships – trust is a big part of this business. It's a bit of a lottery, but you can buy more tickets by having a strategic approach, doing your research, being honest with yourself about your ideas and presenting them in a way that people easily understand and relate to.
You very kindly did an interview for the creativity book that Billy Langsworthy and I did together; The Snakes & Ladders of Creative Thinking… In that, you said one good tip for game designers is to write the rules for the game even if you don't have it fully working. In what way does that help?
On the face of it, it sounds odd: how can you write rules for a game that isn't complete? But for me the writing process actually starts to make me think differently about the game… It's like a concept sketch, but in word form. When you're trying to figure out ideas, it's good to use different parts of your brain.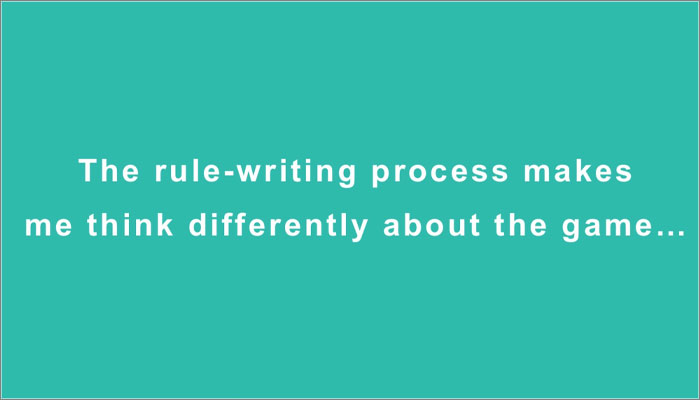 Oh, wow; yes! Your brain literally has to process it differently!
Right. You're using different approaches to see the problem from different perspectives… It's also a good way to identify sticky points of games. If you can't easily describe how a game might be played, go back and fix it. The biggest bugbear of mine is designers who say, "Don't worry: we'll fix that in the rules…" No! Fix it in the game design!
You're preaching to the converted, but can you give me an example of that?
There was a recent example for some licensed games. I needed some special abilities to make the games function. I had no idea what they were, but as I wrote the rules I started to imagine some, and how they could interact with each other. It was easier to write them up and see how complex they sounded when I tried to explain them. I took those and noodled them. Some didn't work, but some did. But honestly, I can't think of a game I've worked on that hasn't evolved and benefited from an early rules draft.
Interesting, thank you! Alright… So, it recently came to light that you're the designer of Pen-Ultimate… The floating office pen! I had no idea. How did that come about?
Well, I can't take all the credit; I worked with a great Designer called Marcus Smith who, sadly, isn't with us anymore. This was when I worked at Loncraine Broxton… They were bought by Lagoon, now part of University Games – it's a small world ! Anyway, we created lots of fun magnetic and fluid puzzles, it was the company I joined after Curver… I really got the toy / game bug from working there.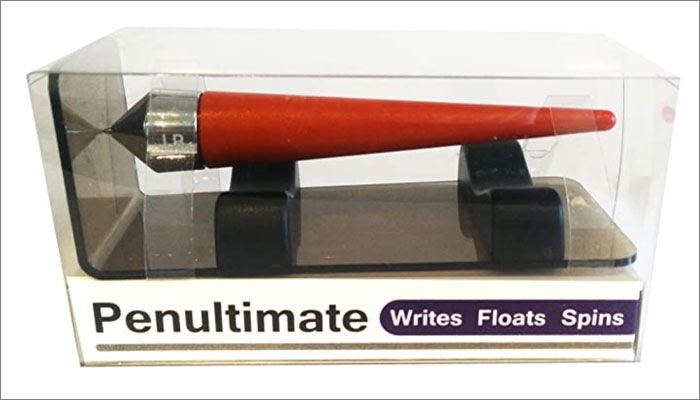 Just to sate my own curiosity, what is it you like about magnets?
My love of magnets continues to this day! You were talking to James Austin-Smith about them earlier in the year so I know you're a fan… We do take them for granted, though. Imagine you'd never seen one before! They really are MAGIC. They're like a real-life alien object… I really think they bring out your inner child. If you're ever feeling a bit flat, go buy yourself some from amazon – the stronger the better!
Here, here! Looking back on your career, then, I wonder – things with magnets aside – do you have favourite concepts or ideas?
That's a tough one. I have to have a good think about it… I guess there are some that stand out. Not because they always did amazingly well, though, but because they were fun to develop. Fireman Foam bath toy is one because of the hilarious tagline that went on the box. Pump his helmet and watch him go – really!
Oh my days! I've not seen that…
For other reasons, the Playdoh Chatter Back Parrot: it was the first conductive Playdoh toy – I think! A recent one with Tactic is 15 Minutes to Self Destruct, because it plays so well and is a real blast, and it was all about designing the experience curve. Finally, Monopoly E-Banking. I invented the first few versions, and that has probably has been my most-lucrative invention, through all its iterations. It must have sold tens of millions of units. Oh wait… I was on payroll – doh! But really, so, so many over the years – and I hope many more to come.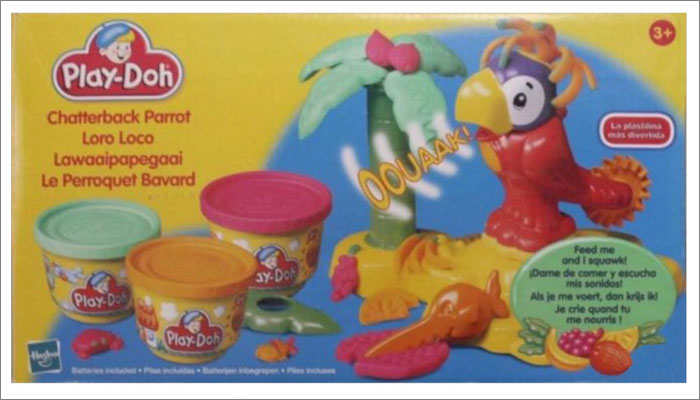 Let's move on to that! What have you been working on recently?
I mix my time between consultancy, currently working closely with Tactic Games and Cartamundi, as well as trying to drive the inventing side. Developing in partnership with multi-disciplined creative teams is always very rewarding and, as much as I enjoy the moment of creation, I really get a kick out of the development graft; turning ideas into living, breathing products. So I find that the close relationships I have with my clients benefits us both… They get an external perspective with the experience I bring, and I get to feed my development habit!
Lots of my inventing has been a collaboration as – again – I enjoy the process of working with others. I'm lucky to have a very-wide global network I've built up over years, so I don't see the need to have a bigger business these days where we are all sitting in the same studio. During this period, that's proved pretty useful.
If I wanted you to share something with Mojo that you've never spoken about before, what question would I have to ask?
Okay… Well, we know pitching is important, and there are stories to tell there…
Then tell us a story about a memorable pitch, Rich!
Since you ask, Deej… I think my most memorable was when I was working on Playdoh at Hasbro. We used to really go to town on pitching our ideas to the sales teams across Europe. All the guys across Action Man, Games, Creative Play, Sindy… Everyone! We all tried to out do each other. One year I was dressed as a full-on pirate, with a costume from the BBC wardrobe department… And Sally Jacobs was dressed as a mermaid.
She was wedged onto this product carousel and I had to spin her round to introduce the new Playdoh Sea Theme without her rolling off into the crowd. Meanwhile, I was balancing a life-size electronic parrot on my shoulder… Luckily they loved all the product!
Superb! If you were going to write your autobiography, what would you call it?
Well, I remember having a chat with Billy some time ago and we got around to the unusual spelling of my name. From there I somehow created this on a slow lunch break… So maybe that, but it needs a good strap line… Deej?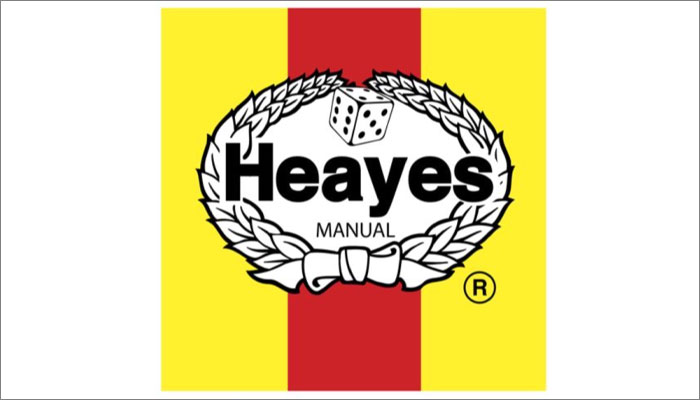 Don't think I won't give it thought!
For those outside the UK it might not mean much. It also needs an exploded view of a toy Ford Escort Mk2 circa 1978 on it – that was my first car.
All doable, Rich; all doable! Finally, then, what's the most interesting thing in your office?
I've had a big tidy up over lockdown but looking around I have a three-foot inflated beach ball, the giant Monopoly dog I got when I left Hasbro… And The Corona Diary I just received from an Artist called Vic Lee who drew it over Lockdown.
Fantastic! Thank you so much for making time to do this; great stuff. And now, of course, we have to start sourcing images. I guess we have to leave out the pirate and the mermaid…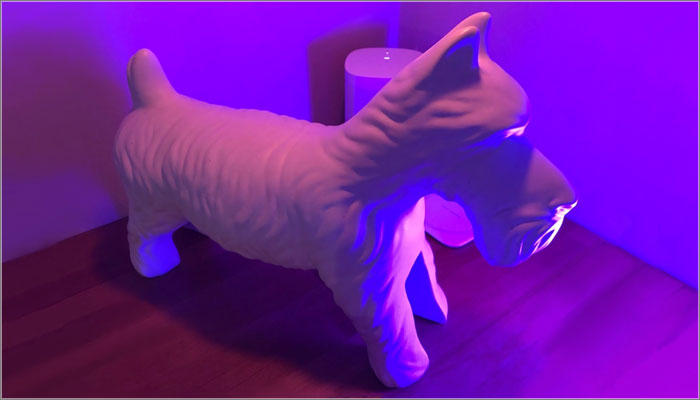 —-
To stay in the loop with the latest news, interviews and features from the world of toy and game design, sign up to our weekly newsletter here