Inventors to pitch concepts to toy companies at US Toy Fair via new CF@TF event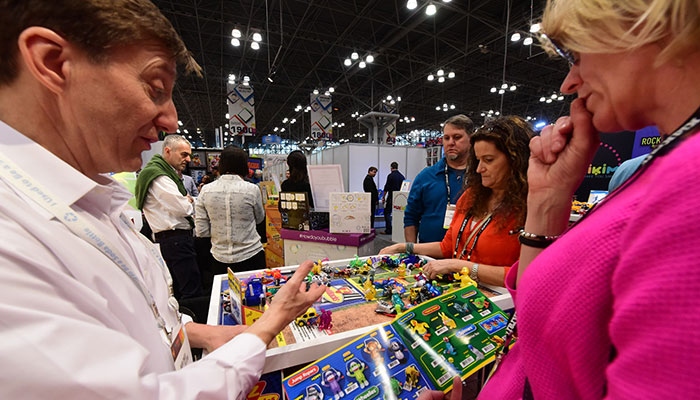 The Toy Association has detailed the inaugural CF@TF Inventor Day, being held Friday, February 15th, 2019 at the Jacob K. Javits Convention Center in New York City during Toy Fair New York.
Through Creative Factor, The Toy Association's educational programme for inventors and designers, a select number of inventors with fresh ideas will have the opportunity to pitch their idea to influential toy and youth entertainment professionals and potential manufacturing partners.
Initial review and selection of submissions will be done by the Creative Factor Advisory Board led by PeruMeridian Studios' Brett Klisch, Living in Digital Times' Robin Raskin, Mojo Nation's Billy Langsworthy, Design Edge's Matt Nuccio and Warren Tuttle of the United Inventors Association of America.
Applications are open until Monday, December 17th, 2018. Interested inventors need to fill out the invention submission form, which can be found here.
In addition to the online form, all applicants are required to submit a brief video not to exceed 90 seconds to support the written application. A link to WeTransfer, a file-sharing platform to which you may upload your video, will be embedded in the confirmation sent after your submission.
The deadline for submission is Monday, December 17th, 2018 and notification of your selection will be no later than Friday, January 4th, 2019.