inventRight's Stephen Key on being an ideas machine, staying current and why the toy space leads the way when it comes to inventor relations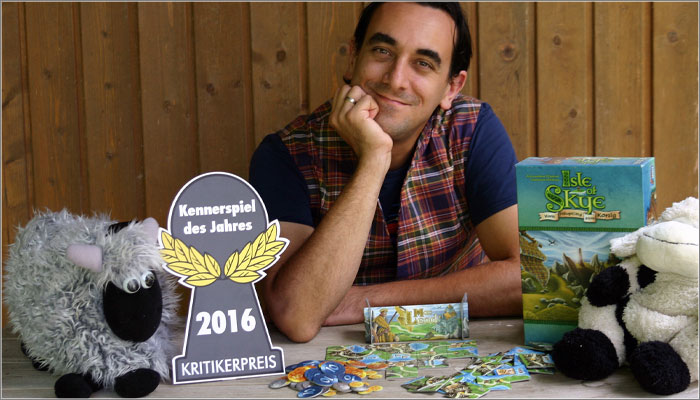 Co-founded by Stephen Key and Andrew Krauss back in 1999, inventRight is the world's leading expert resource on product licensing and has helped thousands of inventors – from all kinds of background and skill-sets – get their idea to market.
Stephen actually started his career in the toy business, working at Worlds of Wonder – the firm behind Teddy Ruxpin and Lazer Tag – before leaving to license his own inventions, spanning industries as diverse as toys and games to the packaging space.
We caught up with Stephen to find out more about his approach to product development, the origins of inventRight and why he feels the toy space leads the way when it comes to inventor relations.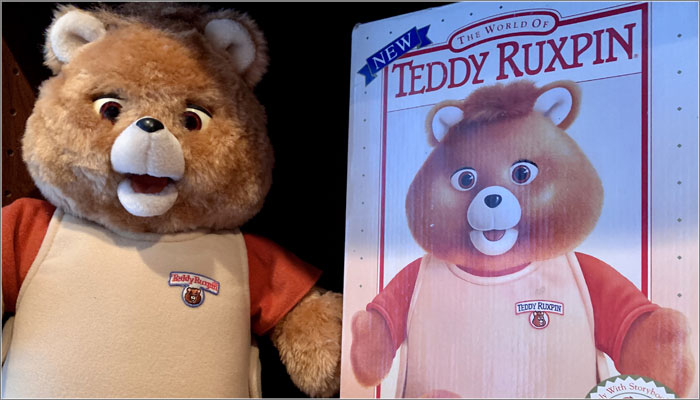 So Stephen, before we delve into the origins of inventRight, you got your start in the world of toys right?
Well my first job – at 28 years old; I got a late start! –  was at a start-up toy company called Worlds of Wonder, and that was in the late Eighties. I read an article in the local paper about this start-up that was going to launch the first talking teddy bear called Teddy Ruxpin. That Sunday morning I looked at the picture of the prototype in the paper and it looked really ugly.  At the time, I had taught myself how to be a plush designer and I had been working with a large plush company called Dakin Toys, so on Monday morning, I went and knocked on the door of the trailer of Worlds of Wonder and said "you need me!". And they hired me!
I was very lucky because Worlds of Wonder brought Teddy Ruxpin to market and they also brought to market Lazer Tag; both were huge hits in the Eighties and I was Manager of Design there, but what did I know about that? Not very much! Prior to joining the company I had sold novelty gifts at street fairs and county fairs but this was my real introduction to the toy industry and I learned a lot at Worlds of Wonder.
And diverting a little but David Small and Paul Rago of renowned toy invention studio Shoot the Moon were also at Worlds of Wonder, right?
Yes! My boss was Dave Small. He is really brilliant and has always been brilliant. He gave me my start; he knew I was really creative and he knew I could get the job done. Dave knew I was a little rough around the edges and that I wasn't a corporate guy, but that I would work really hard for him. He gave me a long rope to hang myself!
Looking back, Dave was very calm and confident; he's an old soul. He just knew how to fix things and how to make things work. He hired me and changed my whole life.
And both in terms of your creating novelty gifts as well as working at a company like Worlds of Wonder, is there something in your nature that meant you were a good fit for the toy space?
Well I didn't want to work for anybody else. I knew if I was creative I would probably never work a day in my life. In college I was a business major but I wasn't wild about it so I changed majors and started studying art. I soon realised that this whole creativity thing is really fun, and I wanted to do that for the rest of my life. So I wasn't drawn to toys, but I was drawn to being creative. There's something magical about making something from nothing.
Sticking with the late eighties; back then, pre-inventRight, did you learn about the inventing scene and what goes into licensing ideas?
Well I was fascinated with making things and selling things and Worlds of Wonder gave me a foundation in how ideas came into the company and working with inventors. It also taught me a lot about manufacturing and marketing. You could raise your hand and do anything at Worlds of Wonder at the time and I raised my hand for everything. I lived out in the Far East to help with manufacturing; I would take a prototype that was rough and make it look good. It gave me an insight into how it all worked.
But you have to realise, there was no-one from the toy industry at Worlds of Wonder; no-one had toy experience. We didn't know what we could do and what we couldn't do, which is really perfect for that industry. We broke the mould and it showed. We became very successful, very quickly by doing things different.
I was on that track of coming up with ideas and bringing them to market in my early Twenties, but Worlds of Wonder gave me that formal education.
Between your time at Worlds of Wonder and the launch of inventRight in 1999; were there any key moments that helped plant the seed for inventRight?
I was on the production line in China for Teddy Ruxpin, and I realised the inventor – Ken Forsse – wasn't there. That's when the whole licensing model really hit me hard. My father gave me this advice early on, he said: "to create any type of wealth, you have to find something that doesn't require your hands or your presence". That's what dawned on me on that production line: the inventor was making a lot of money and he wasn't there! He had licensed it to a company, and that's when I knew that's what I wanted to do.
I didn't want to work on anybody else's project; I had been there a couple of years and I wanted to work on my stuff! If you're an inventor, it's great working on other people's stuff but eventually you want to work on your own stuff.
So I quit; and looking back, I had started submitting my own ideas to other companies while I was working there and they didn't really like that! It's not that those ideas would compete with their product line, but they could tell that it was time for me to go. So I left, started my own company and started licensing my own ideas out just like Ken Forsse had done with Teddy Ruxpin.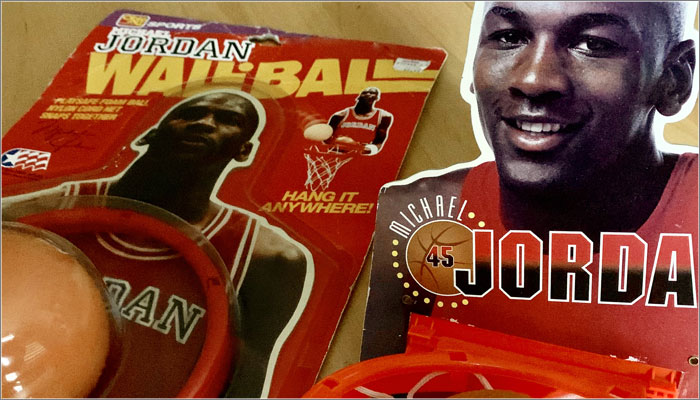 You've licensed ideas to so many different industries; was that a deliberate attempt not to be pigeon-holed as 'the toy guy' or too closely aligned to one sector?
None of this was ever thought out! Let's get that clear! I just wanted to be creative. When I left Worlds of Wonder, I started submitting ideas to the novelty gift industry and the toy space because they were simple, fun and open to inventors.
I started having some fast success in the novelty gift area, but the toy space was a lot tougher. I did license a couple of things there, but I thought it was too hard! I licensed an in-door basketball game called the Michael Jordan Wall Ball which sold for 10 years with Ohio Art; so I was semi-successful but it was hard. I needed to find an industry that didn't have so much competition! I needed to find an industry without all these brilliantly creative people!
I was always more of an entrepreneur; I didn't have the love for it like Dave Small had for it. He of course stayed in the toy space and along with Paul Rago runs Shoot the Moon.- one of the most successful toy invention firms in the world. They're fantastic and still there – I jumped out!
You've also had success in industries that – on paper – aren't as playful as toys or novelty gifts; I'm thinking of your rotating label system, Spinformaton – a huge hit. Do you think toy inventors could also cut it inventing and innovating in other industries that aren't – on paper – fun or playful?
Yes I think toy inventors can go into any industry. I think inventors overall can jump into any industry. I never considered myself an inventor; I think that's a really tough title. I just wanted to play and see what would come out of that play.
As you mention, I did jump into the packaging industry, which was completely different to the toy industry. I had a toy invention that was in all the Disney Stores, and then I read an article and realised that same technology could be applied to packaging. That's how Spinformation came about! I read an article that there wasn't enough information on labels. I thought, "wow, I've got a toy that could do that!" So yes, I think you can take that kind of creativity and jump around with it.
And what was that Disney toy that led to Spinformation?
It's really simple! It was a rotating canteen. It's the same thing! I wanted to make a toy out of paper cups that would sell at fast-food chains. That was fascinating to me; how could I take packaging and make toys out of it. I realised very quickly that was going to be very difficult to do because of costs and line speeds. Someone had told me 'you'll never do it' and they were pretty much right, but I thought why not plastic? So that's how it went to plastic and then I read that article and jumped to labels.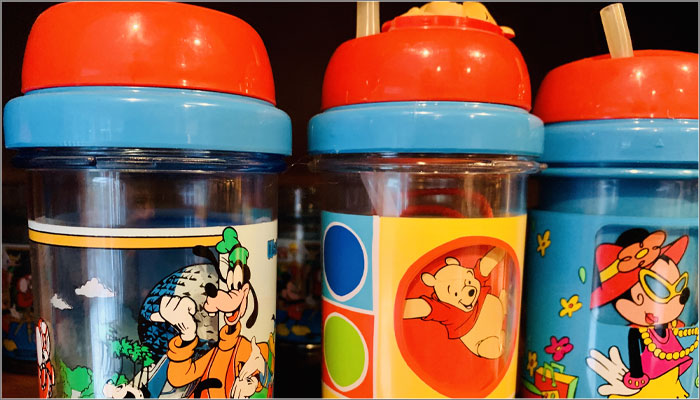 So I made creative jumps across different industries and that took me on a 20 year journey. I hadn't really looked at it that way, but I do think if you're an inventor you can jump across industries. The only problem is that it'll take you a little bit of time to learn about each industry. To invent for the future, you need to know what's been invented before you. That's the tough thing about the toy industry.
That's fascinating. And we see toy firms encouraging their inventor partners to explore other industries and collaborate with chemists, and scientists and video game developers and people with other skill-sets to bring innovation to our industry; which is testament to your approach.
Well, it's interesting because I did an interview with Rich Mazel, Senior Director of Global Product Acquisition at Hasbro, and they're looking for the wildcard, and he thinks that wildcard is someone in a different industry that sees something that could be made into a toy.
It's interesting and I was really happy to hear that the toy industry is opening its doors to non-traditional toy people because, for an industry that has embraced open innovation for as long as they have, the toy industry had been a little closed – and that shocked me, because in my opinion, the toy industry is the best in the field at open innovation. They've got whole departments dedicated to working with inventors, they've been doing it for 70-something years – probably longer – and for some companies, a large slice of their product line comes from inventors. It's an industry that needs us, embraces us and loves us, but they didn't open the door very wide; it was like an old boys' club.
And there is value in bringing new blood into this space. We've even seen it at our Mojo Pitch event, where we've had teachers, recruitment consultants and other people outside of the toy space come and license concepts.
And that's really new! Looking back, when I'd be at Toy Fair in New York at the Toy Building, the companies all had rooms and you couldn't get in without an appointment. Now, when I was at Toy Fair at the JAVITs, they let me film and share; that doesn't mean they want to share everything they're doing, but there was definitely a different attitude about it all.
I'm seeing a change happen right before my eyes. Having Hasbro come on and give an inventRight Webinar to discuss what they're looking for; that's a big change! Not having big walls at a trade show; that's a big change! It's a really great thing I think.
Rich's webinar nicely loops us back to inventRight. How did you put that together?
I co-founded inventRight over 20 years ago, and that was purely by accident. A friend of mine mentioned to me that every Saturday morning, a group of inventors would get together and talk about products. So I went and brought some of the things I had licensed – I thought it would be cool to show-and-tell. I realised very quickly that everybody in the room was shocked that I had licensed so many ideas and that I had done it very differently. The gentleman that was running that organisation, Andrew Krauss, could tell that everything they were teaching… I didn't do any of that; I didn't take that standard model.
I was actually very quiet back then – not so much anymore! – but I just started talking about how I did things, and I couldn't believe people were interested, to tell you the truth. Before you know it, we had started a little company called inventRight where we just did education, and we still do today.
We show that anybody in any place in the world, regardless of age or financial situation, can do this. The process that we teach is a great leveller because it's not so much about the prototype or the patents or the things most people think are the really important things; it's all about selling the benefit. If you learn you can sell the benefit without doing all the rest then you become an ideas factory.
The process we teach at inventRight is the process I used early on because I wanted to do this full time, I didn't want to work for anybody else and I needed to figure out a way that it could work for somebody like me who didn't have many skills. We still teach that process today and we see a tremendous amount of licensing success because it's very simple and doesn't have any barriers; we threw those out the door and said 'forget it!'.
And we give everything away for free; people don't realise that either! There's a ten-step process we use that you can find in articles I've written or YouTube videos or books. My philosophy is give it away; it's been so good to me.
It's an amazing resource; a treasure-trove of information for anyone looking to license their ideas. But on that – and I don't want to sound like I'm digging for scandal – but you're revealing so many useful things that I imagine some people would've preferred had remained under the radar. Has there been any hostility from folks who wanted to keep the genie in the bottle, so to speak?
I'm really glad you asked that, and the answer is yes, yes, yes! A lot of people were really upset with me; upset that I was sharing this knowledge so freely and that it would make it harder for them or that it would make more competition. That's what they were afraid of and they were blaming me. Some people got a little mad at it, but there were so many people that were enjoying it that it didn't bother me.
A lot of the service providers are not happy with me either, because I don't think you need some of the stuff they're selling. I don't think the US PTO (Patent and Trademark Office) is overly happy with me either because I don't think you need a patent in most situations. But I think the people who are happy are the ones that, for the first time, now have a way of taking their creativity and bringing it to market. That's a huge audience and it's growing by leaps and bounds.
A lot of people used to argue about the process too, but our success is so evident now – we see successes almost every week – so they've kind of quietened down a little bit! I think it's all a little funny!
Well the transparency that annoyed some is also likely one of the biggest draws of inventRight.
Yes, and at the very beginning, it wasn't easy. People had a lot of questions and I basically answered any questions they had. I've done videos showing exactly how much money I've made; there's no secret to it. I think they were pretty surprised I was so open about it and that there was no hidden motive behind it.
This community has embraced it, they're using it but there was no big plan here; no big scheme. It just kind of happened. To have your creativity and be able to share it, what a great thing that is.
Absolutely, and I think our industry, and all the industries you touch, are better for having you there bringing in fresh talent and fresh ideas.
You know, it's simple. I guess I struggled so much early on in my career that I really didn't think there was a place for me. When I found something I could do, I was just thankful. So when someone learns from my material and are successful, they always come back and tell me, which is really nice. I get to share in their success and I get to see that kind of thing every day now, which is a big gift. They think I gave them the gift, but they're giving me the gift.
Looking at all of the success stories to come from inventRight, aside from a great idea, is there anything from a personality standpoint you need to be a success in this area?
I get to see many different people with different personalities do it that I don't know if there's a common thread. You have to be curious. You have to be persistent. You have to be really irritated when someone tells you 'no'. I think you have to love it, and everything else will fall into place.
There's a university close to where I spent 25 years and every once in a while they invite me to give a talk. You never know where that goes. Sure enough, I gave a talk, and one student has this amazing idea that could completely change an industry. Does he have any different skills than anybody else? I don't think so. He's a young man and he had this idea and saw things differently. So at the end of the day, I think it all has to do with being curious, having the freedom to think and not being bound by the weights of the world; you can do anything you want.
I'm interested in how inventRight has helped to change and shape industries – I imagine some industries have had their eyes opened to working with outside inventors through your work?
Companies are certainly getting a lot more ideas! I'm not saying they're all good, but they're getting a lot more ideas! We've been doing this for such a long time and we've taught thousands of people, so I'm sure they're seeing more ideas and better ideas. I know the companies that are dealing with my students are seeing better ideas because they're telling me. They're happy and willing to open the doors to me now because there's a credibility there; we're teaching inventors how to be professionals. That way we're helping inventors but we're also helping companies.
We're seeing more and more industries open their doors. We're seeing more and more industries treat inventors correctly. It used to just be the toy industry but now it's branching out into all industries. It's changing and I think we have a little bit to do with that; maybe just teeny bit!
Does all it take is for an industry to have one smash-hit come from an inventor to have those doors swing open?
Success changes everything. Most companies, when you think about it, were founded by inventors. Not every one, but a lot of them were, and they would have a culture of being innovative. It's a big change, but we're seeing thousands of companies open their doors.
I had a big company reach out to me and they said 'we don't want to bring product development people in-house; we think it's better, faster, cheaper and we'll see more ideas by just opening the doors – it's a perfect business model.' So they're getting it, and that's a really cool thing. To go and tap into all the creative people in the world – why not?! You never know where the next great idea is going to come from.
One CEO said to me: "Steve, it's like trying to find a needle in a haystack. But we're going to keep looking!"
You've had some big hits across multiple industries – was there any pressure to follow up on those?
When I was in novelty gifts, they knew I was pretty good at coming up with ideas so five years after I left they would still ring me up and ask 'hey do you have any ideas?' Once you're known for being pretty good at this, that's when companies start giving you a target. Sometimes inventors don't like a target, but I like a target. They'll give you their wishlists – I like that but lots of inventors don't want to channel their creativity like that.
I'm actually back in the packaging industry, which I thought I was out of forever, but I'm back in with a product called Fishbone Packaging.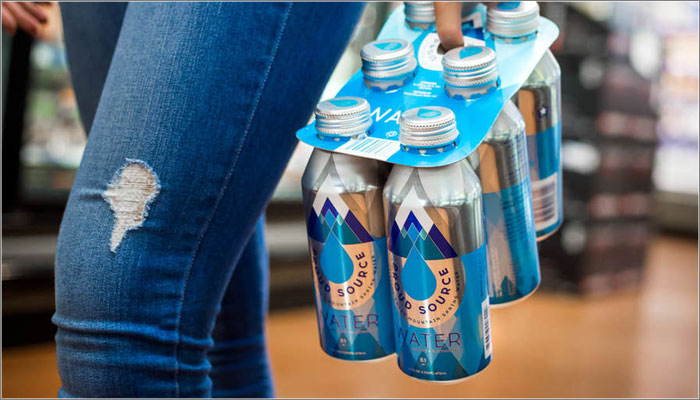 Fishbone eliminates the plastic rings on six-packs of beverages and I'm with a team of other inventors on that. I'm more curious today than I ever have been. It's never over; I've been doing this my whole career and I feel like I'm just getting started!
Industries obviously evolve and change, as does their relationships with the inventor community, so how do you keep up to date with an ever evolving landscape of so many different sectors?
What's really interesting about inventRight is that since we have students in over 60 countries, I get to be very current by asking questions, doing talks and writing books and articles, but also by sitting across from a company and trying to negotiate.
We're probably the most current company when it comes to this particular topic. It's very narrow, but we're very current. I like to interview companies and ask them 'what are you looking for? What are inventors doing wrong?'
I just wrote a book called 'Become a Professional Inventor' and for that I interviewed 30 industry experts across 17 different industries. I want to know 'what are you thinking?' The only way to stay current is to be connected to people that are doing it and we're on the cutting edge of what's really happening.
A lot of stuff that you hear is a little dated, because things really do move quick. If you don't know what's happening today, you're making a mistake. You have to be current.
And on advice that's a little dated, are there any big misconceptions that people have about licensing their ideas that we can put to bed right now?
Well at inventRight we educate, and that's the one thing inventors think they don't need. When it comes to that, we've been swimming upstream for 20 years!
No-one cares about education; they care about a patent, they care about a prototype and they care about access. But I tell people you don't need any of those things, you need education! You can always get access; companies are out there and you can build relationships. Patents are great and I'm a big patent holder but do you really need a patent for everything? No – so don't let fear guide you when it comes to that. Now when it comes to prototypes, I love prototypes, but are you going to build one for every idea you have? No!
What everybody thinks you should be doing is just not true, so we try to shake them up a little bit and bring them over to what's real. Once we do that, it's very jarring to people but we see a shift, and the major shift is with industrial designers. They've been taught to solve every problem and we throw that completely out the door and say 'forget it; you need to sell the benefit first, then do the rest'. Why worry about all those little details now, when you don't even know if anybody even wants it!
How do you fuel your creativity?
I don't need anymore fuel! You have to hold me back! There isn't anything that fuels me or motivates me, I just want to do this all the time because I love it so much.
But in terms of how you ideas come to you, are you, for example, stimulated by finding a problem and inventing a solution?
I'm not that clever! Most inventors see a problem and want to create a solution, but I'm not one of those guys. You have to hit me over the head with the problem, or someone will have to tell me about it, or I'll have to read about it.
For me, it's just about listening, observing, being curious and having your eyes open.
And do you find talking to fellow inventors helps to energise you in that way?
Well who isn't motivated when you see something simple, but brilliant! You look at something and wish you thought of that. The really brilliant ideas are so simple. I'm in awe when I see something that someone's come up with that's creative, and that inspires me – I think 'how did they come up with that?'
If you really want to get inspired, go to trade shows and industry events. You see ideas, you're inspired by people and their energy; it's pretty amazing. Hearing how someone came up with something is magical.
Someone once said "I'm looking for the magic" and that's right, it's a magic trick. Rich Mazel said it in his webinar: "I know it when I see it." It's like a trick! I don't think there's a new idea under the sun, but there is! People will never run out of ideas and look at the situation we're all in today; creativity is just pouring out. Everyone has it, most people just don't know how to harness it.
Talking about the 'magic', do you know when one of your inventions has that special magic?
I think you know. I hate to say that, but I think you do. I see a lot of ideas and I tell people 'I don't have a crystal ball', but I think deep down, when you know you have one, you know you have one. You have to believe in it that much to make it happen too.
When I did the Michael Jordan Wall Ball, I loved that and knew if I loved it, other people who loved basketball would love it too, and I was right. The rotating label had a wow factor and I knew I would license that; I just knew it.
An inventor sent me a product that landed in my kitchen, and 30 minutes earlier, someone had called me asking for ideas. I opened the box and called him straight back and I said 'I've got one!' and that one is now selling everywhere. It had the wow and I just knew it would do well. But some don't have that wow and still do extremely well.
I love all my ideas, and some were more profitable than others, but I know when I've got a special one; I can just feel it.
Thank you so much Stephen; it's been a genuine pleasure. And for anyone yet to check it out, you can find more on inventRight here.
—-
To stay in the loop with the latest news, interviews and features from the world of toy and game design, sign up to our weekly newsletter here