Is your brand ready for Licensing Expo?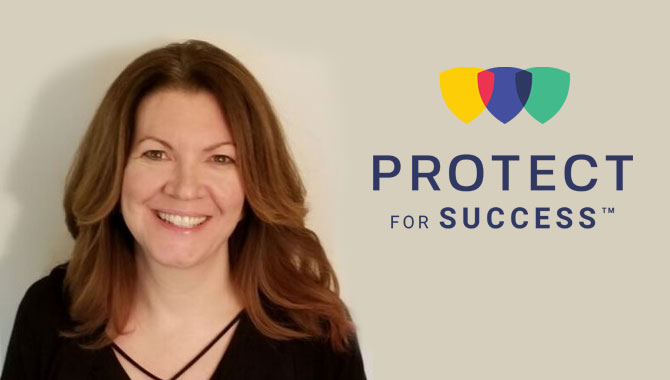 In the first of a new regular column, U.S. attorney and creator of the Protect for Success course – Stephanie Pottick – looks at the three things you need to consider when licensing a product or brand.
Hey, you finally did it! You created something AMAZING and want to share it with the world! Countless hours, days, months, or even years working on your passion and your dream. Now you've decided it's time to make that leap, take that next step, test the waters and try to license it.
And here is the most important question you need to ask yourself: "Is my brand or product ready for licensing?"
No matter what you are looking to license, you should start with these three key areas:
1. IDENTIFY your intellectual property (IP)
2. Make sure you OWN your IP
3. Take the necessary steps to PROTECT your IP
By identifying your IP, owning your IP and properly protecting your IP, you open the door to a world of opportunity and make it easier to achieve your dreams of licensing your idea. Plus, knowing and following these three steps minimises the chance of someone stealing what you've spent so much time, money and effort on.
IDENTIFY Your Intellectual Property: This is a great exercise to capture, evaluate and really see what you have and spot potential areas you may not necessarily have thought of. This is an opportunity to look at your business, brands and products and record what you think you may have.
Of course, you may want to engage a professional to help with this, and educating yourself can be a game changer for your current – and future – projects. Without knowing what you may have, there's no way to understand what you might be able to protect.
There are multiple types of IP, but for our purposes we will only list the three most common types:
• Trademarks: These can include brand names, business names, logos, taglines and even non-traditional marks (sounds, scents and colors).
• Copyrights: These cover creative works such as photographs, style guides, videos, logos, books, articles, blogs, illustrations, drawings, songs and paintings, just to name a few.
• Patents: Generally, patents can protect inventions, designs and sometimes even processes.
Each one has its own set of rules so identifying what you have is only the first step on your IP journey.
---
Advertisement

---

Make sure you OWN your Intellectual Property: You want to make sure you know who owns what when it comes to your brands and products. Unless there is a signed agreement to the contrary, ownership of copyrights and sometimes other intellectual property rights vest with the creator of any given work… Yes, even if you have paid for it! So if you hire and pay someone to create illustrations for you, but don't have a signed contract with specific legal language, you likely don't own the IP for the illustrations.
You cannot control what you don't own; and if you don't own your art, designs, photographs, and so on, then that means a third party can stop you from using their contribution to your brand or product because they still own their portion of your brand or product. Yup, that's true.
Bottom line is: Make sure you own your IP!
Take the necessary steps to PROTECT your Intellectual Property: Now that you've figured out what you have and whether you own it, it's time to make a business decision on what you want to protect by filing a Trademark, Copyright and/or Patent where applicable.
Sometimes your product or brand might be protectible in more than one category of IP. Keep in mind each IP has its own unique process and timeframe for completion. If and when you can get these to the finish line, you will have a powerful bargaining chip when you go to license your idea.
Final Thoughts: Learning and following the three steps above will empower you to make better business decisions now and in the future whether you're pitching at Licensing Expo or any trade show. These steps are just a start.
Considering contracts like non-disclosure and licensing agreements is another essential element for your success. But remember, every situation is different so you may want to consult with a professional to help you determine what's best for your particular situation.
Wishing you much success in your pitches! You got this!
**********************************************
Disclaimers: Please note that all of the information in this article relates to U.S. laws. Each country has its own unique set of laws, and you should make sure your inquiries are based on the laws where you are located and where you want to sell or license your brands or products. This article is for informational purposes only and not intended as legal advice.
Note from the Author, Stephanie Pottick: I'm excited to share this article with you! I'm a U.S. attorney and course creator who used to work in the toy industry on the business side so I've done my share of product creation, protection and licensing and understand them from both the business and legal perspectives. My passion is to educate creators so they can launch & license with confidence. Thanks to Mojo Nation and Brands Untapped for the opportunity to connect with you. E-mail me at contact@protectforsuccess.com – I'd love to hear what you think.
–
To stay in the loop with the latest news, interviews and features from the world of toy and game design, sign up to our weekly newsletter here