"It adds a bold pop of colour – and a 7cm height boost!": Mattel's Ruth Henriquez on Superga's striking Barbie collection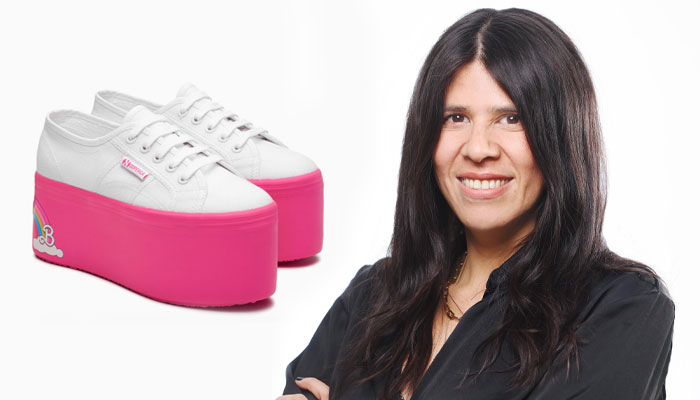 Ruth, thanks for making time for this footwear chat! To kick us off, why is this sector an exciting space to bring your brands into?
Footwear is not just a utility; it's a statement of style and personality. It's an exciting canvas for creative collaborations, enabling brands to infuse their unique DNA into every step their customers take.
Footwear is an exciting space for brand expansion thanks to its unique ability to combine fashion, self-expression and functionality. It allows brands – such as Barbie – to extend their identity and connect with consumers on a personal level through wearable art. When iconic brands venture into footwear, it opens up avenues for consumers to incorporate their favourite brands into their daily lives.
Great answer. One such launch is a recent collection from Superga centred on the Barbie movie. What made them an exciting partner for the brand?
Superga emerged as an ideal partner for the Barbie brand for several reasons. Superga embodies the summery spirit of the movie and to some degree offered a platform for an unexpected collaboration.
Known for their white classic shoes, this Barbie infusion offered the chance to bring Superga's global presence and extensive network of stores to Barbie fans worldwide. Additionally, Superga's commitment to high-quality craftsmanship aligns with Barbie's iconic status and her reputation for high quality.
Finally, Superga's enthusiasm for collaborating on an exclusive capsule collection that celebrates the cinematic release of Barbie The Movie demonstrated a shared passion for creativity and innovation. This partnership brought fans a unique blend of fashion, nostalgia and cinematic excitement – all wrapped up in a stylish footwear collection.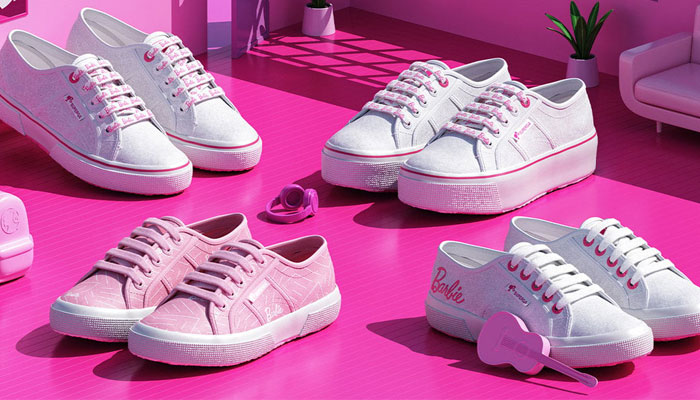 Talk us through some of your favourite design details in the collection?
The cotton canvas upper 2802 from the Superga x Barbie Movie collection is undoubtedly a showstopper with its bold and vibrant design elements. The standout feature of this design is the striking bright pink seven-cm Flatform Wedge. It not only adds a bold pop of colour but also offers a seven-cm height boost!
I'm sold!
Ha! These whimsical touches – from the rainbow motif to the iconic B – encapsulates the essence of Barbie's fun and adventurous spirit. It was an unexpected hit and surprised me with how well it resonated with Barbie fans.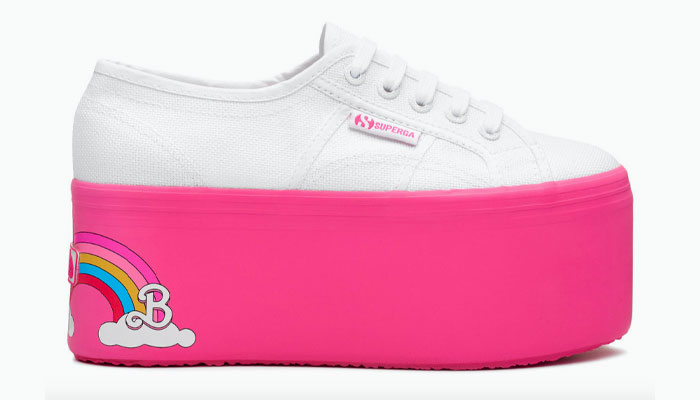 Did any other details from the collection catch your eye?
Yes! Another one my favourite design details from the entire collection is the iconic Barbie B-shaped print. The denim upper of the 2750 movie denim style shoe features this print. It exudes nostalgia, captures the essence of Barbie's enduring charm and puts an innovative twist on a classic design.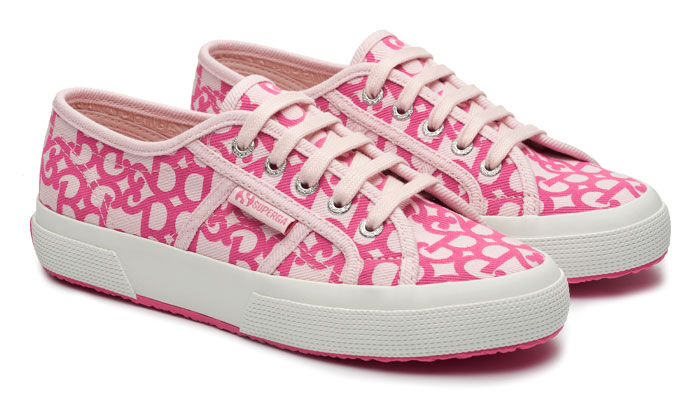 The classic white 2750 movie pins style is also a fun staple of the collection. I like the subtlety of the design and the removable pins – it makes the range accessible to everyone, taking you from boardroom to boardwalk.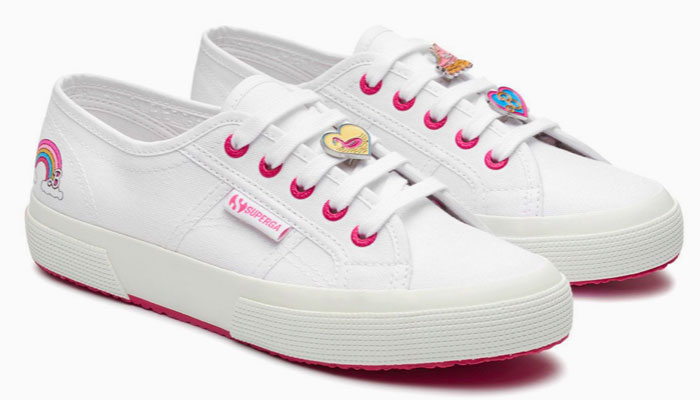 I could go on! The entire range stands out with its captivating blend of vibrant colours, imaginative motifs and unique design elements. It beautifully encapsulates the spirit of Barbie and Superga's collaborative creativity, making it an iconic collection.
Ruth, this has been fun! Thanks again and congrats on the Superga collaboration.
–
To stay in the loop with the latest news, interviews and features from the world of toy and game design, sign up to our weekly newsletter here