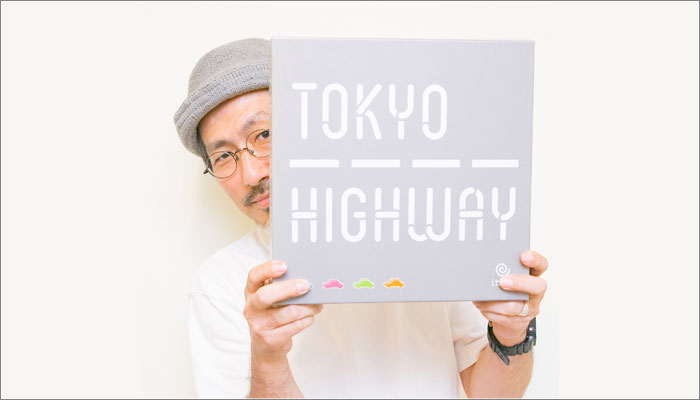 Tokyo Highway. Here Comes the Dog. Stonehenge in the Sun. Even if you don't recognise the names of some of itten's portfolio, you would know if you have seen them.
The Japanese publisher's games stands out as some of the most visually creative titles available in the tabletop space, and it's no exaggeration to say they look like almost nothing else around.
Off the back of a successful Kickstarter campaign for their latest game, Crash Octopus, we caught up with Naotaka 'Shima' Shimamoto – President, Director and Game Designer at itten – to find out more about his approach to design, and where he finds his inspiration.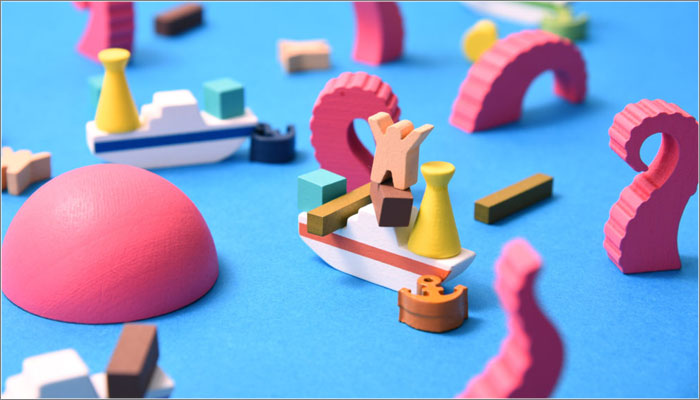 Hi Shima! First off, a huge thanks for taking time to chat. I'm a big fan of your games so this is a real treat! But, for anyone who hasn't seen you guys before, tell us about itten.
Well, we began creating games in 2016, and we exhibited at Tokyo Game Market for the first time in fall that year. Originally, we were a small indie group – not hugely different from what we are now – exhibiting at a small table.
Luckily, Tokyo Highway – the first game that we published – was received well, and the one after called Hatsuden – which was actually our first game in terms of game design – was also picked up by a famous board game publisher in Japan called New Games Order. That's when we decided to dedicate more of our time and effort into games, and that is how we decided to start a company.
Currently, we are operating as a team of three: myself, Yoshiaki Tomioka the graphic designer, and Nozomi Obinata the project manager.
And the name, 'itten', what does that mean?
"Itten" in Japanese means 'one point', as well as 'turning a situation upside down'. Our motto is to 'create fun through our games and to bring experiences that open your mind to fresh perspective.'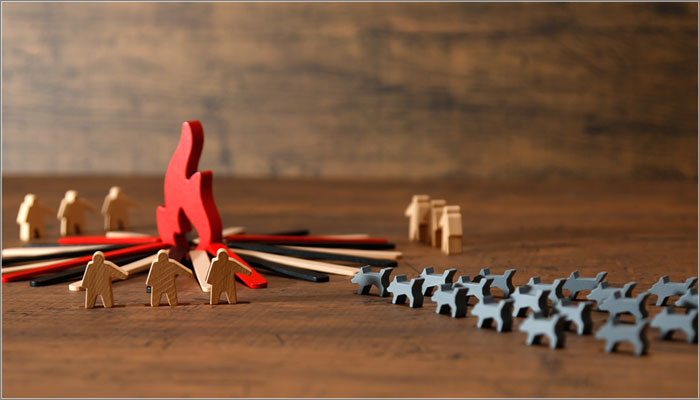 Now, you and your team have won plaudits for creating visually striking, incredibly fun games. Considering the unqiue nature to your hames, how does your design process start?
Looking back, when I begin to think about a game, there seem to be two major points to start my design from.
The first one is objects and forms – gaining inspiration from space and physical phenomena. The second one would be gaining inspiration from my interest in the world. Sometimes, the two are paired up in a two-fold way. Either way, it ultimately begins from my instinct that there is something that needs to be expressed through games.
I am particularly interested in game design where the objects aren't simply signs, but have a definite role and influence within a given physical space. The pursuit of such an interest may be the factor which leads us to creating games that are very itten-like.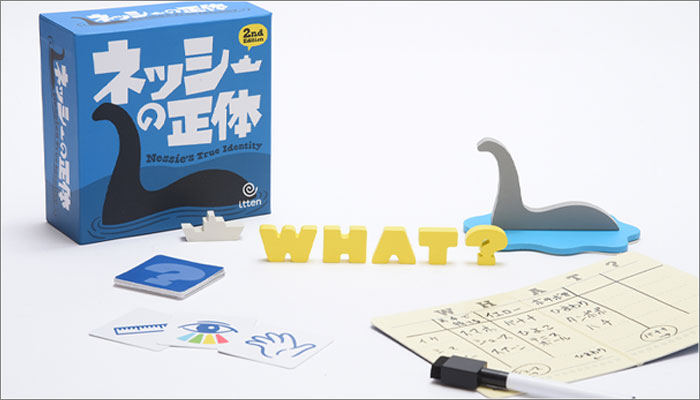 Speaking of games that are 'itten-like', from the playing pieces to the artwork, your games don't look like anyone else's. How do you go about creating the 'look' and 'aesthetics' for you games?
I majored in sculpture in an art university in the past. This experience seems to be acting as the foundation to my game design.
In designing a game by treating objects not merely as signs but as something that functions physically, you are able to bring out the interactive tension between players visually on the tabletop.
It is intriguing that one would call the resulting view of the space on the tabletop "captivating" or "visually appealing", but this is the moment when I feel we did well with the design. To cast a different light on it… Gaming could perhaps be called a participatory art in this respect.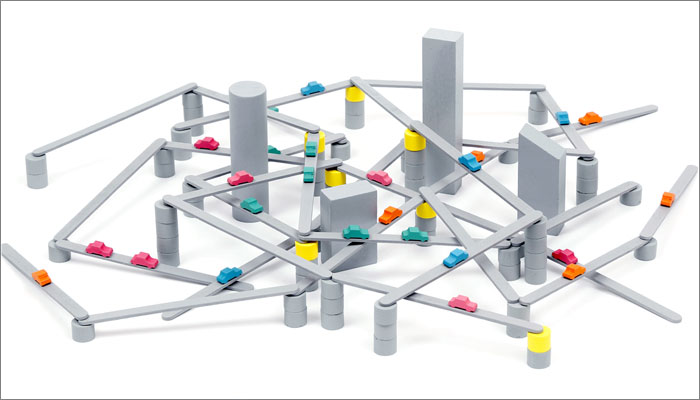 Speaking of works of art, one of your most well-know games is Tokyo Highway. Where did the idea behind that come from?
The first game that we created is called Hatsuden, a game with a theme of renewable energy and transmission of electricity. But as I mentioned before, since I majored in sculpture, I wanted the next piece to be a 3-dimensional piece. Then, I took up some wooden pieces and created a chaotic space, and thought about what might be a game system that could make such a game possible.
I had the desire to create a game that utilises space freely like soccer. The idea of a highway came to me during this process, and as a matter of fact, the highways in Tokyo are constructions with a mixture of order and chaos. So it contributed not just as a flavour, but to the very theme of a game that has you placing physical structures at its core.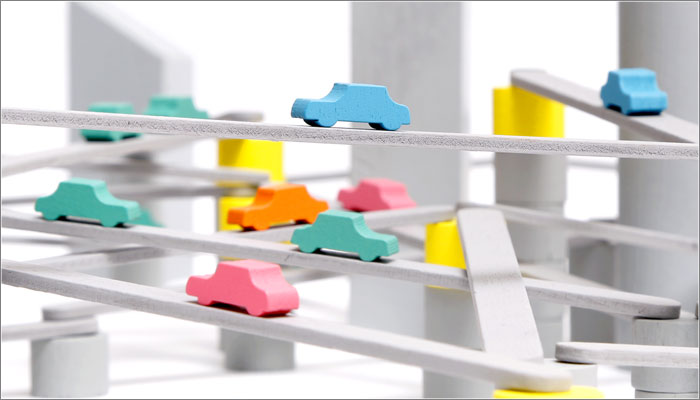 That's fascinating! And why do you think it's been such a success?
The game is quite competitive – it has a nip and tuck, dog fight sort of feel – but I think the excitement of the collaborative creation of the tabletop space is conveyed to many as the main enjoyment of this game. I have always watched in wonder how the construction arising from the table is always seen as "captivating" across national borders.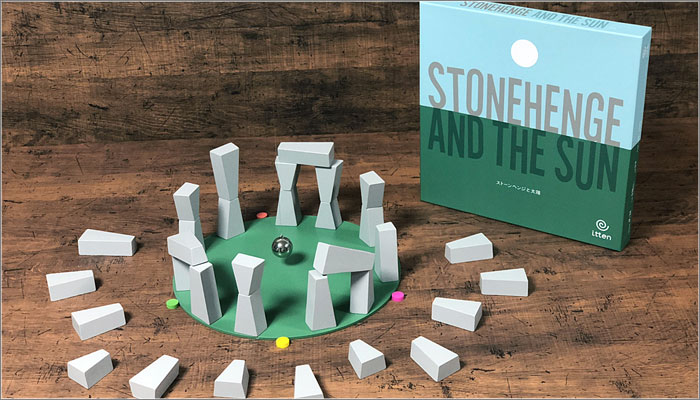 It really is. Now, before we talk about your most recent game, I wanted to quickly explore the origins of Stonehenge and the Sun. This is a game that utilises a pendulum attached from the ceiling… Where did the idea come from?
When we exhibited at Is This a Game Exhibition in Tokyo in 2018, we took part with a concept of re-interpreting and re-constructing ancient sites and mysterious relics with gameplay, displaying four pieces. One of them was the piece from which the idea of Stonehenge and the Sun originated.
We created this piece under the assumption that Stonehenge and the Sun is a gigantic building block balance game, and focused on the gravity of this planet which creates the dilemma between the Sun and Stonehenge. We then extracted the elements – building blocks, gravity, a sphere as the planet – and reconstructed them on the table with the medium of rules.
During the exhibition, the gameplay was still undeveloped, but the audience seemed to enjoy playing it, so we thought of making it into a product by brushing up the rules.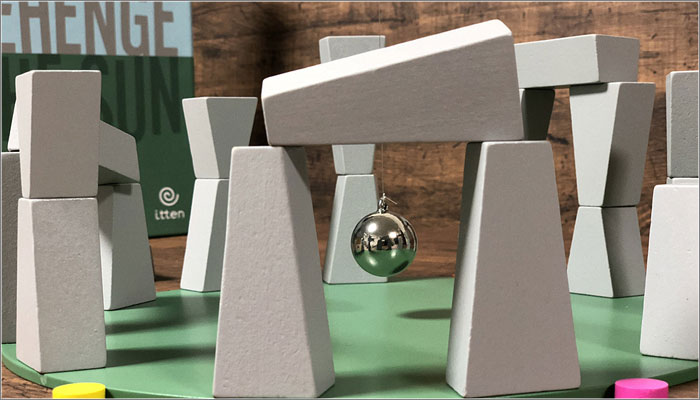 Now, onto your most recent game, Crash Octopus… For anyone that hasn't seen it yet, how would you describe it?
Crash Octopus is an action game with the elements of a flicking game and balance game coming together. The various components, including the giant wooden Octopus piece, are also one major feature of the game. The rules are pretty simple, but the tools and the actions may be quite unique to this game.

If football inspired parts of Tokyo Highway, I'm curious as to what helped this idea bubble to the surface?
We'd been exhibiting at SPIEL for the past three years, and I was surprised at how many games there are at this exhibition. In particular, there were many flicking games – both traditional and new – and some even extended to being an action RPG. The breadth of design seemed quite extensive.
There are some traditional flicking games using marbles in Japan, but they aren't being incorporated much in the modern games. So, we wanted to create a flicking game for both the West, which already has an existing context to the genre of flicking games, and for Japan, which is in a contrary situation.
I also felt allured to flicking games because they make use of space with mobility. In terms of the aforementioned inspiration of my designs, it is a game which started from my interest in the physical phenomena.
Also, the flicking games that are out in the market seemed to have a lot of preparation involved, or required a wide playing board, so we sought to create something that was easy to prepare and very exciting at the same time, with the action of a giant octopus raiding the ships as if it were alive.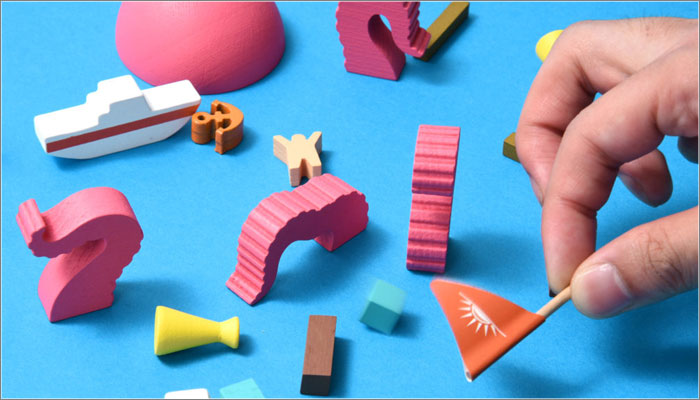 And theme-wise, was the giant octopus there from the start?
No! Right around the time that I was considering flicking games, Daryl Chow, a Singaporean game designer, proposed an action game idea to us which involved loading cargo on trucks. So the game developed quite a lot from there!
First the trucks have been changed into ships, and then we added another aspect which is flicking of cargo onto a ship, and then an idea of a giant Octopus… that is how the game idea expanded. And Masayuki Ikegami, a Japanese game designer, also took part in the development of this game.
Crash Octopus was funded via Kickstarter; why opt to launch through crowdfunding?
In 2020, we have faced cancellations of all major foreign physical conventions. When we thought about how we let people know about our new title, and how to make them available for purchase, we thought Kickstarter might be a good solution to it.
Makes total sense. Now before we let you go, itten has another new game out this year that also looks great called Nice Egg, a tiny game about landing a yolk perfectly on an egg white. This is the latest in your CUBE series. What connects all the games in this range?
We made them all with the concept of 'party games you can enjoy in five minutes'. There are two titles in the CUBE series: Nice Egg and Kappa Bros. Both are remakes of past games released by the Tanakas — Hideki Tanaka and Itsuka Tanaka — from ASOBI.dept, a Japanese game design group.
Nice Egg is a game using simple falling of objects, and Kappa Bros is a unique physical game that uses surface tension. Both are unique physical games that can be enjoyed by children and adults. We intended for these games to appeal to even those who don't play games much and we want to make this line into a series.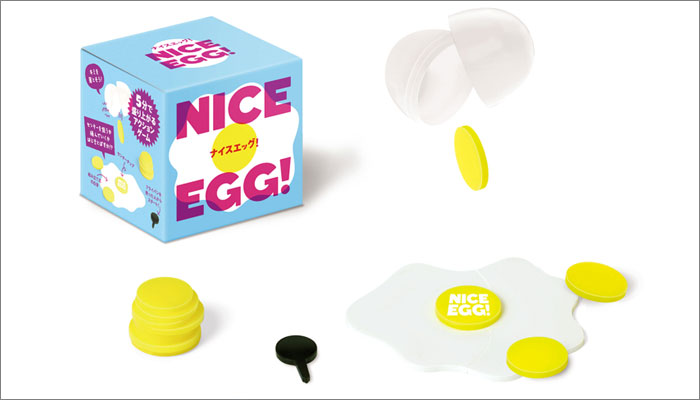 Earlier you mentioned about wanting Crash Octopus appeal to both Japanese consumers and those in the West. On the game design front, do you think there are any design traits that are unique to Japanese designers?
If you translate 'play' into Japanese, it translates as あそび, or 'asobi' – the aforementioned game design group, ASOBI.dept, is named after this word. Aside from the actual playing of games, it also denotes activities that people engage to enjoy the interaction and perception of things.
Well-known Japanese culture – for example, Origami and Haiku – may well be called 'asobi' before they are crafts and poems. In either case, it is an activity in which people bring out the best of their ingenuity and show each other what they have come up with within a shared set of rules and limitations – without ultimately settling winners and losers.
I don't mean to say this 'asobi' mind is something unique to Japanese culture, but it seems that my sense of play and 'asobi' come seamlessly together in my game design and this may be an influence from Japanese culture.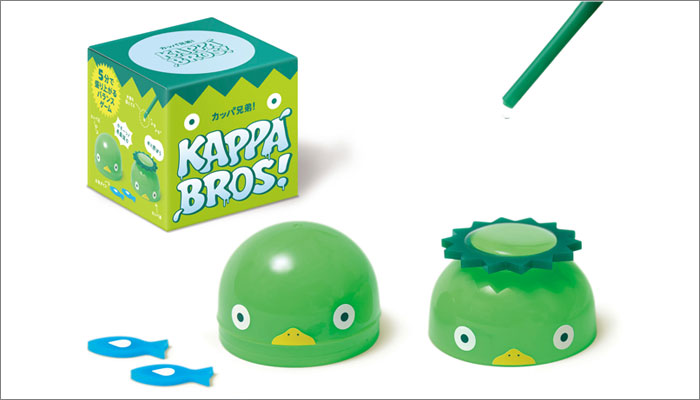 We're chatting in the midst of a global pandemic. Has this changed how you and your team are designing games?
A pandemic is one of the largest unknown situations in human society, and it seems that a huge amount of creativity is driven by this situation. For example, we are currently developing games that can be played outdoors, due to it being safe with fresh air, but this creativity is fuelled by this pandemic.
If we look at the reality, we now face many difficult tasks, but hopefully we find various possibilities and move forward.
In terms of how it has impacted itten as a company, as mentioned we ran our second Kickstarter campaign due to the cancellation of foreign events. It not only worked as a fundraiser, but also as a medium to reach out to the wider global audience.
We have also started to work more on distribution in the domestic market. One of the team members has left Tokyo to start living in the countryside, so we are exploring new ways of working, as well as more collaboration with external designers and supporters.
Lastly, how do you fuel your creativity?
Encounters with the unknown and encounters with the wonders of life are the fuel to my creativity, and I make sure not to drop any small encounters in my daily life.
Thank you so much again Shima for taking time out for this; and a big congrats on all you guys are doing – I'm a fan.
—-
To stay in the loop with the latest news, interviews and features from the world of toy and game design, sign up to our weekly newsletter here