Jacqui Gahan on bringing fake news into the games space with Read All About It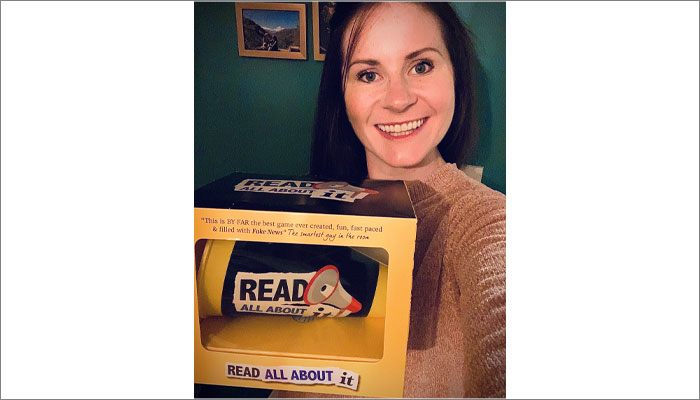 Jacqui Gahan runs VAP Games, a indie games hub that has launched Escape the Casino and Hashtag Trumps.
Her latest game, Read All About It, has been played in her family for years, but through a partnership with Cartamundi, is now available to buy in Argos.
We caught up with Jacqui to learn more about the origins of the game, and how it moved from family favourite to a product on shelves.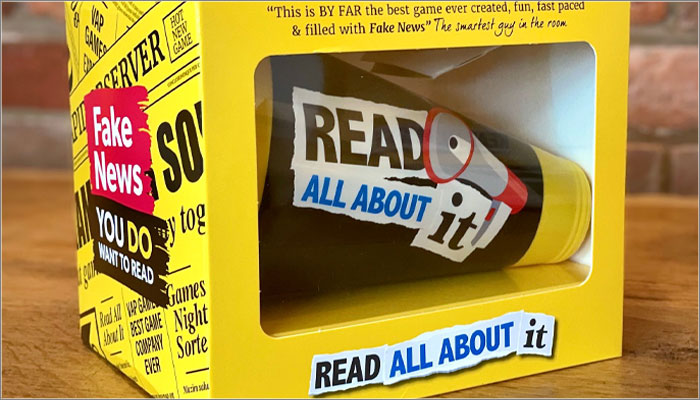 Hi Jacqui; first up, what's your history in the world of games and when did ideas of game design first enter the picture?
I am from a family of tabletop gamers and homegrown game creators. Most of my memories of childhood involve playing games and doing sports. I started VAP Games just over three years ago as I felt it was time for me to put my game creation skills to good use.
Great stuff; and what was your first game?
My first game was an escape room in a box called Escape the Casino which had an interactive app incorporated into it, so you played half the game in the physical world and half the game on the app. It was so much fun to make and it really solidified my love for game design an innovation.
You have a interesting new game out with Cartamundi called Read All About that revolves around the use of a newspaper. For anyone who hasn't seen it yet, how does it play?
Read All About It is a frantic battle between two teams to see which have the quickest reactions, memory skills and eye for detail.
Each team is given an identical copy of the Rapid Observer newspaper and each player has a designated four page sheet. They are given five minutes to peruse over their pages and soak up as much info as they can. Then the games master or a player reads out questions and all the answers are hidden within the pages of the Rapid Observer.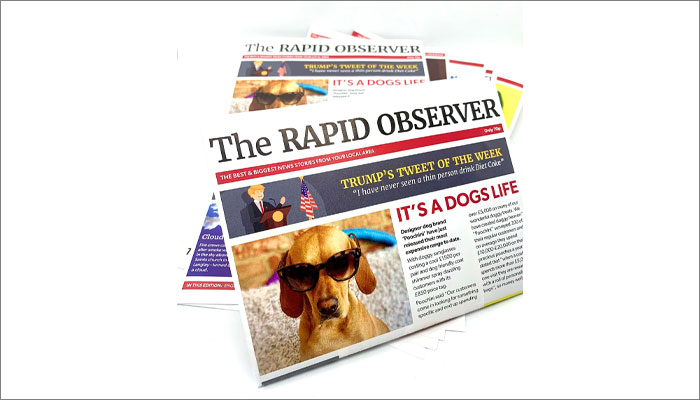 The player with the answer on their sheet has to find the answer and then grab the Read All About It cone before the other team and shout out the correct answer.
There are five exciting rounds that require different observational skills and the team with the most points at the end wins. There are also some easier pages for children and grandparents if needed!
Where did the idea for the game come from? Were you flicking through a paper when inspiration struck?
It's actually a family game that my mum invented when I was a child. Back then she would use copies of the local paper for the game, but as the years passed the game developed naturally and a couple of years ago I started to playtest new rounds and introduced the Read All About It cone.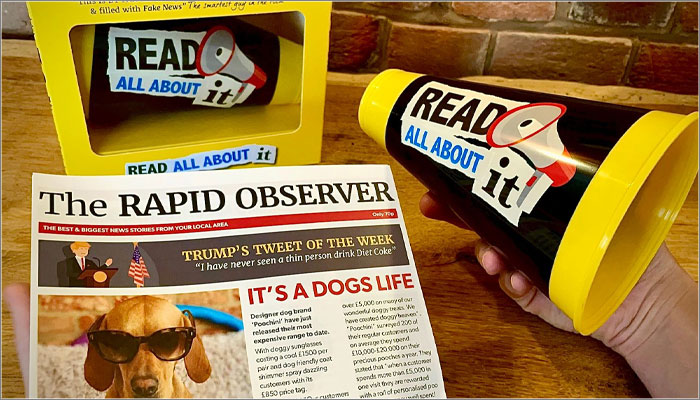 What a lovely story! This game has come out via Cartamundi; what made them a great partner for the game?
Cartamundi was looking to branch into party games and when they came across my second game – Hashtag The Card Game – they thought it was a great fit. I now feel like part of the team; the whole process is very collaborative and I have a huge respect for the team's knowledge of the games industry. I very much enjoy working with them.
 
Great stuff. One last question before let you go! How do you fuel your creativity, and has lockdown changed how you have ideas?
I am inspired by just about anything and everything! I had to close up my business of sports massage therapy during lockdown and it gave me the time to indulge in my love of creation and I have many more game ideas ready to pitch.
Great; well I'm sure we'll reconnect soon to discuss those too! Big thanks again Jacqui and good luck with Read All About It.
—-
To stay in the loop with the latest news, interviews and features from the world of toy and game design, sign up to our weekly newsletter here