James O'Brien's Mystery Hour gets the board game treatment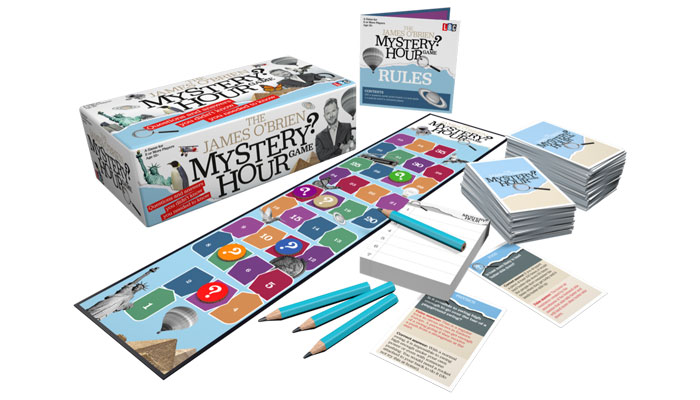 James O'Brien's Mystery Hour – a game played on O'Brien's LBC radio show – is getting its own board game courtesy of Big Sky Games.
Each week, the Mystery Hour sees James O'Brien enlist the help of LBC listeners to solve questions they've always wondered the answer to.
The James O'Brien Mystery Hour Game features 250 questions – like 'Why don't Cadbury Flakes melt in the microwave?' – along with correct and false answers. The objective of the game is to convince other players with a plausible false answer, while answering other players' questions correctly.
—
To stay in the loop with the latest news, interviews and features from the world of toy and game design, sign up to our weekly newsletter here