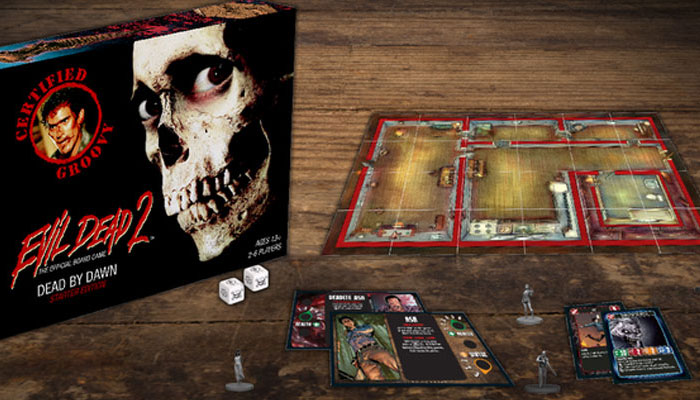 Vegas-based board game publisher Jasco Games has outlined its intention to "revive" Space Goat's troubled Evil Dead 2 board game.
Back in 2016, Space Goat launched Evil Dead 2: The Official Board Game on Kicksarter, where it raised $722,622 from an initial goal of $70,000. Since then, the publisher has been unable to bring backers the game, stating back in May that the firm has "taken a step back to regroup and consider a number of options."
After extensive discussion and planning, Jasco Games CEO and founder, Jason Hawronsky, and Lynnvander Studios CEO, Thomas Gofton, have come up with a plan to "revive" the game.
"We will be bringing this game back to life, as fitting as that statement is to this property," said Jasco Games CEO and founder, Jason Hawronsky.
"Jasco's plan is to raise funds for a new Evil Dead 2 game, and provide a copy of that game to existing backers of the previous campaign"
Jasco Games has recently entered into an agreement with the owner of Evil Dead 2 to create the new game. While the firm does not have access to the original game created by Space Goat, they do have access to several of the components, meaning the new game will be created using many of the original elements.
For every game sold on the new Kickstarter campaign, an additional game will be donated to an existing backer of the previous campaign, but Jasco will only be able to provide games to new buyers and to previous backers if this new campaign is successful.
Space Goat's other Kickstarter-funded game, The Terminator: The Offical Board Game, remains in limbo.