Jaws gets board game treatment from Villainous design team Prospero Hall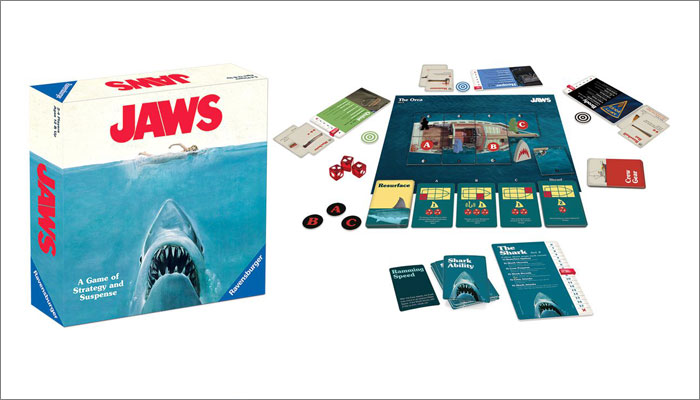 Prospero Hall, the design collective responsible for the likes of Harry Potter: Hogwarts Battle, Choose Your Own Adventure: House of Danger and the TOTY award-winning Villainous, has given Steven Spielberg's iconic Jaws the board game treatment.
In Jaws: The Board Game, one player takes on the role of the killer shark, while the other players step into the sopping wet boots of Brody, Hooper and Quint.
The game is split into two halves. The first half takes place on Amity Island, where the shark menaces swimmers and avoids capture while the other players try to save swimmers by identifying the shark's location.
The second half sees players flip the board over to The Orca side, where Brody, Hooper and Quint must use action and strategy cards to stop the shark sinking the ship.
If humans kill the shark, they win; if the shark attack on the Orca succeeds, the great white shark wins.
Jaws is launching in June from Ravensburger.