Jayne Bromfield reveals how her new construction toy, Bildy, aims to spark a child's imagination, not control it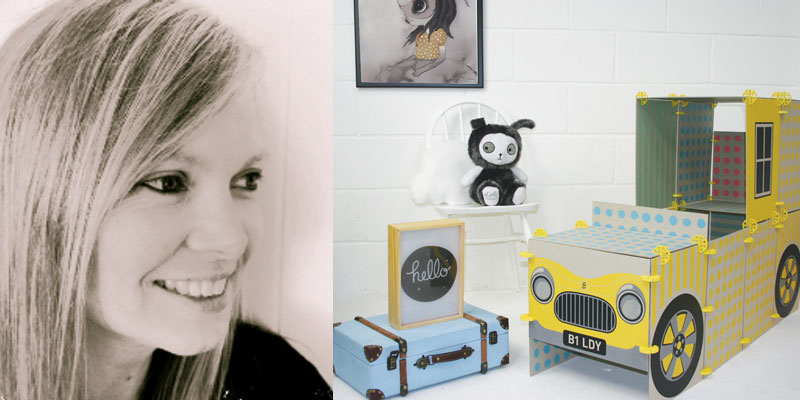 It's Boxing Day. The wrapping's off the presents. The toys have been prized out of their packaging. But rather than getting to grips with their bundle of new gifts, the kids are instead soaring across the living room in a make-shift cardboard plane built from the boxes.
Usually, when kids are having more fun with the box a toy came in than with the toy itself, it's usually a bit of a blow to parents. But for Jayne Bromfield, it provided a spark of inspiration that has lead the Swansea-based designer to launch Bildy, a brand new construction toy being launched to the toy world at next year's UK Toy Fair.
Bildy's Megaboards are a set of colourful building boards and connectors that enables children to build simple, modular structures, large enough to play in. Anything from a house to a car, or even a castle can be easily built from the imaginative system.
With awards racking up and interest growing in the start-up, we caught up with Bromfield to find out more about the development process behind Bildy and how she assesses the state of creativity in the construction toy market at present.
What's your history in the design space?
I originally trained as a technical illustrator. I later moved into graphic design where I headed up a team of creatives for a national advertising agency. The job's taken me to some amazing places – art directing shoots in Barcelona, South Africa and Chile. With a young family, I now have my feet firmly on the ground working as a freelance designer which enables me to dedicate time to developing Bildy.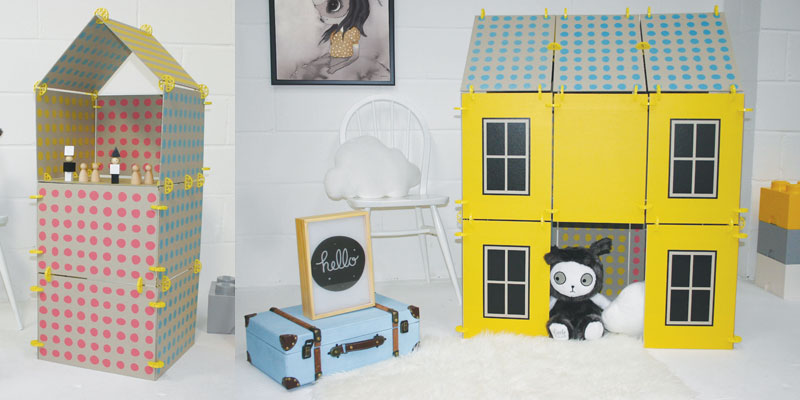 Where did the idea for Bildy come from?
When my kids were little they loved playing with cardboard boxes. They'd play for hours making cars or dens. However, getting them to part with the boxes after always proved a challenge.
I remembered a toy my brother and I once had which we'd build massive tunnels with from room to room, and all our friends would come around to play with it. It's funny how it's the simplest things that stick in your mind. I've never seen anything like it since so I decided to create my own version for my kids to enjoy.
I wanted it to be a toy that sparked their imagination and not control it. To one child, four walls and a roof may be a house, to another it may be a shop, den or even a space station. In order to encourage imaginative thinking, children need to be allowed to imagine their own stories with the aid of open ended play. Bildy encourages children to build and play-in their own structures. Consisting of a set of boards and connectors, children can make anything from a car to a house, tunnel or fort and when they tire of one particular thing they can simply rebuild it into something else or put it away until they want it again.
How do you rate the state of creativity in the constructions sector at present?
There are some really exciting new construction toys coming out at the moment, especially with a tech focus which is great for older kids – although more work needs to be done to encourage girls into the sector. For younger kids, keeping toys open ended and simple is the best way to keep them engaged.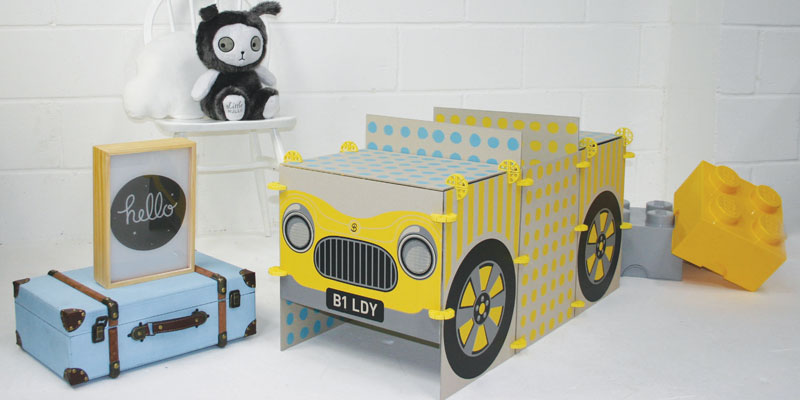 How do you stay creative?
I'm always designing, it's in my blood. I often look at things and think how I could improve on it and what I would have done differently. I cringe when I see something badly designed – there's no getting away from it.
As a freelance designer, every creative job is different – I never know from one day to the next what I will be working on. In my spare time, I'm usually found doing 'crafty' things with my kids. It's lovely watching them grow up in a creative environment – they love making things just as much as me. There's always bits of cardboard, paint and scraps of material out.
What the next step for you and Bildy?
After a slow start trying to get Bildy off the ground whilst juggling family and work commitments, things are finally moving in the right direction.
I've won several awards, most recently being a "Platinum" award in the Junior Magazine Toy Sector as well as receiving a "Recommended By' status from the Good Toy Guide. Both of which really help instil confidence in parents when purchasing from independent designers such as myself.
I'm also really excited to be exhibiting at the Toy Fair in January. It's my first opportunity to showcase the product range to the retail industry. Not only am I looking to get Bildy stocked locally, I'm also looking to expand overseas so it's going to be a busy year ahead. There are also additional products in the pipeline which I can't wait to release.
Save