Jazwares to enter the pet toy space with range inspired by Wham-O brands like Slip 'N Slide and Frisbee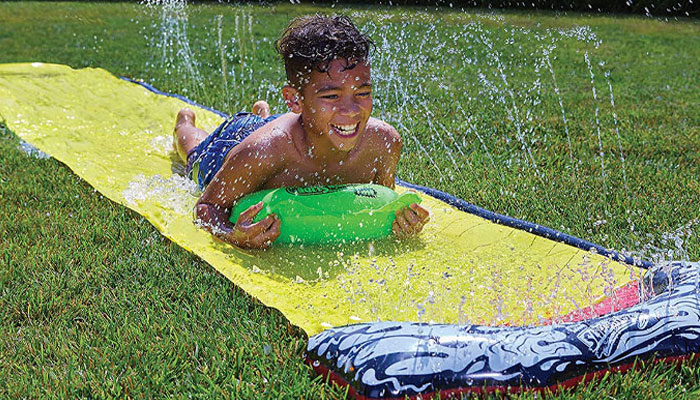 Jazwares has signed a long-term deal with Anjar & Becker Associates and Wham-O to produce an all-new line of pet toys.
Scheduled to be online and at brick-and-mortar retailers in North America in fall 2022, this new line marks Jazwares first entry into the Pet Toy category. The Wham-O products join upcoming pet costumes in building out Jazwares' pet offering.
"Wham-O toys have been at the centre of active play for families across America for decades and we are thrilled to have the opportunity to help extend their iconic brands to new products for our four-legged friends," said Michael Rinzler, Executive VP/Partner, Jazwares.
"As we continue to grow Jazwares offerings beyond our core toy and collectibles business, we look forward to bringing our innovative, quality approach to consumer products into the pet category."
Jonathan Becker, President of Anjar Co, added: "We're excited to partner with Jazwares to extend the iconic Wham-O brands into the Pet Toy category.
"Jazwares has a reputation of bringing creativity, innovation and quality toys to all their brands, and I'm confident that's what they'll do for the Wham-O brands for pet toys. This opportunity will benefit pets and their owners everywhere and encourage active play all day!"
Wham-O has produced classic toys like Frisbee, Slip 'N Slide and Hacky Sack for nearly 75 years, and the range from Jazwares will span balls, discs, tug toys and plush, as well as new innovations in the pet space.
"Wham-O has long been associated with active play and carrying our brand over to the pet world seems like a natural extension of our brands' image," said Todd Richards, President of Wham-O.
"Thanks to Anjar & Becker Associates, we at Wham-O are thrilled about this exciting partnership with Jazwares."
—
To stay in the loop with the latest news, interviews and features from the world of toy and game design, sign up to our weekly newsletter here