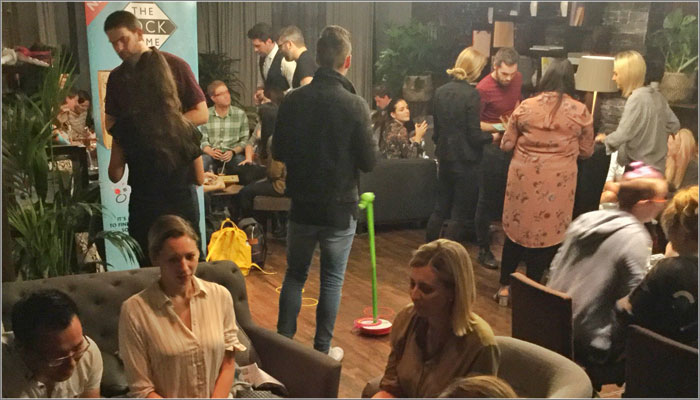 Board Game Club's 5th birthday event is confirmed to take place on Thursday April 4th 2019 at London's Century Club in Soho.
The grown-up games night will celebrate with a menu of Board Game Club favourites from the past five years as well as some newer titles.
In addition, guests can take part in a Ztringz challenge – tackling the colourful cat's cradle craze from Jazwares.
Board Game Club was founded by Playtime PR's Lesley Singleton and Toyologist Peter Jenkinson back in 2014, with the aim of bringing together industry bods, influencers and enthusiasts through a love of tabletop gaming. The nights regularly feature an eclectic mix of fun-to-play, sociable card, party and dice games and have been used as testing grounds and launch pads for an array of titles.
Join the free guest list for the event on April 4th from 6.30pm, by emailing boardgameclub@playtimepr.com
For further information visit www.boardgameclub.net