Jean Théberge on why licensed lines are at the heart of WREBBIT's iconic 3D puzzles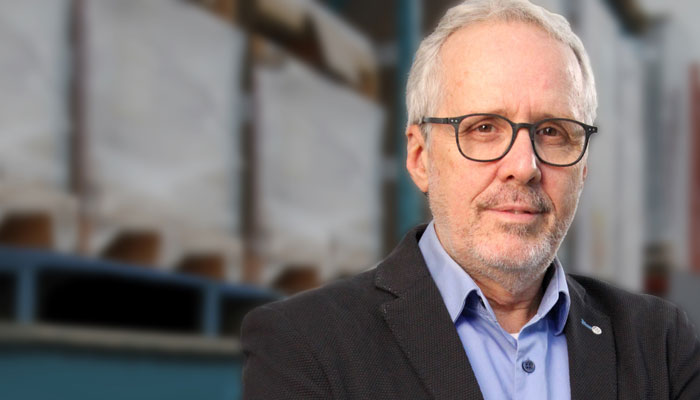 Jean, what a great pleasure to meet you. Thanks for making time. Let's start with the company's name… Where does Wrebbit come from?
Our former president, the late Paul Gallant, invented the original 3D-puzzle concept back in the early 90s. Paul wanted the 3D-puzzle brand to be known and recognised by a short and unusual animal name.
An animal name?
Well… WREBBIT is an onomatopoeia; it emulates the croak of a frog. We wanted the name to be synonymous with the logo. The iconic WREBBIT 3D puzzles were then known as "The one with the frog on the box."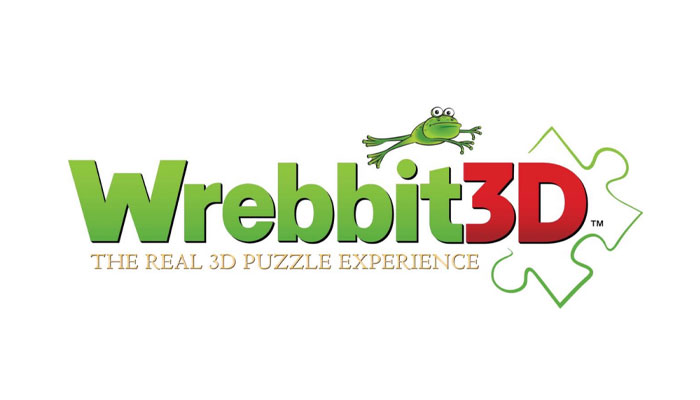 Got it!
In connection with the 30th anniversary of the very first 3D puzzle on the market, WREBBIT is re-branding its logo. We decided to reintroduce the frog for retailers and consumers to create the same association, which often brings a large smile to everyone's face.
Great! I was also fascinated to learn about the rise and fall and rise of Wrebbit 3D Puzzles. Can you tell us about it?
The former WREBBIT company brought this original 3D puzzle to market in the fall of 1991. It was a Canadian invention and revolutionised the world of jigsaw puzzles…
In what way?
By creating this totally new category of puzzles to capture the imagination and hearts of millions of people everywhere. Between 1991 to 2005, over 30 million 3D puzzle units designed and developed by Wrebbit® Original team were sold around the world.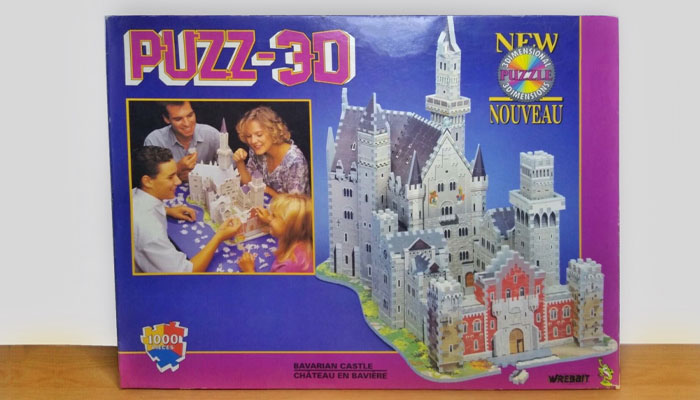 Wow! So the original was very pioneering, and sold terrific numbers…
Yes. We saw an important and rapid surge in demand for this novelty – not only for specialty but also for mass market… The first seven to eight years brought with it various production and distribution challenges. While important investments in equipment, production and distribution facilities were made in the late 1990s, the popularity of 3D puzzles had dwindled – they were no longer considered a novelty.
Interesting. They went out of fashion for a short time, then?
They did. Then, in 2011, former employees launched a new WREBBIT, WREBBIT PUZZLES INC. This new team is dedicated to preserving and perpetuating the dream of the original 3D puzzle inventor Paul E. Gallant. We aim to bring the highest possible challenge to puzzle fans and collectors – with a different twist.
You say a twist… Let's talk about that. How did the brand evolve?
Wrebbit3D™ evolved considerably as a brand, with a wider offering of classics and popular-themed licensed 3D puzzles. Wrebbit3D™ puzzles are still at the forefront, with unparalleled 3D elements, highly detailed illustrations and a genuinely immersive 3D jigsaw-puzzle experience, setting Wrebbit apart in a class on its own.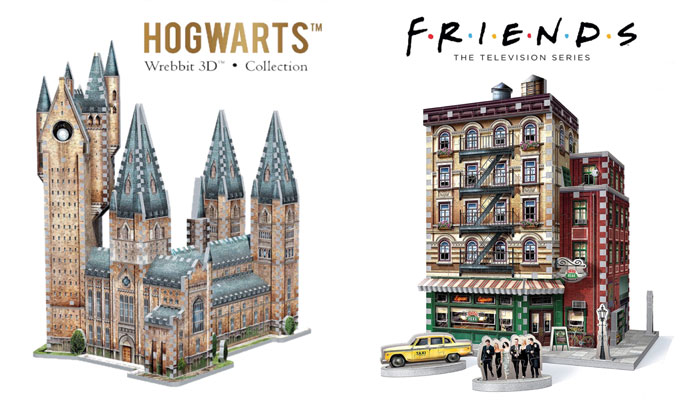 So, looking at the old Wrebbit and the new, what are the similarities? And what are the critical differences?
From a product perspective, the similarities are mainly in the ongoing use of tenon-mortise technology, combined with polyethylene foam… This provides great sturdiness to 3D-puzzle assembly.
That's what that's called, is it; a tenon-mortise? That's what's locking it together?
Yes. Then, on the product-development side, the critical differences for the new Wrebbit puzzles include better 3D designs and tooling… Also, the illustrations are now pristine, with more detail, and we have higher efficiency in sourcing and inventory management. Then, from a production and distribution perspective, the former management – as I say – made some investment decisions that were not really fine tuned with market reality. Too many puzzles had been introduced and produced, which led to some overstock and closeouts. On top of that, the distribution chain had been broken… As you can imagine, that affected the whole brand negatively.
Yes. Interesting. But in 2011? With the new WREBBIT PUZZLES INC.?
In 2011, after approximately six years in the 'penalty box', renewed interest in 3D puzzles led to a new chapter. Motivated by its customary desire for innovation, the WREBBIT fable came back with a bold rebrand! To make a successful relaunch, we had to reinvent our production and distribution processes. Presciently, this included making the company's supply chain available locally to better serve its global community of distributors and retailers.
And that, presumably, was a big change?
Yes, huge. Rather than using a similar business model to the former WREBBIT CO, this masterstroke enabled WREBBIT PUZZLES INC. to scale up production when demand warranted it. We could dependably ensure we had enough inventory to fill orders while limiting overstock via just-in-time manufacturing. Furthermore, the Canada-European Union Comprehensive Economic and Trade Agreement, or CETA, brought us interesting distribution possibilities with the old continent.

But now you focus on producing exactly what you need, exactly when you need it…
Right. And for this new WREBBIT PUZZLES INC., maintaining proper focus is very important to us; it's one of the main reasons for our current success. We're more diversified in our business, not by reason of a broader range and variety of toys and games products being offered, but mainly by our numerous activities: designer, manufacturer, worldwide distributor, wholesaler to retail in North America and in Europe, and we're now operating our own business-to-consumer website.
And what made you go in that direction?
Consumer habits have been evolving throughout the last few years, and the pandemic accelerated this transition even more. We felt that with e-commerce we could offer a seamless experience for puzzlers frequently visiting our website by adding the option to buy on top of useful resources and human customer service.
 
Excellent. You mentioned your manufacturing… I understand your puzzles are made in Montreal, with foam produced in the US… And printed puzzle sheets, assembly instructions and cardboard from Quebec! How helpful has that been given the troubled nature of supplies over the past couple of years?
Contrary to other companies sourcing their components or products from the Far East, the fact that WREBBIT PUZZLES INC. is operating a Just in Time facility – with access to local suppliers mainly from the Province of Quebec – has, indeed, helped greatly over the past couple of years.
How so?
It shortens production turnaround and it reduces potential break up in the supply chain. It also enables us to meet urgent needs from local and North American markets while shortening production and shipping-container orders to Europe within a 14 to 21 day timeframe.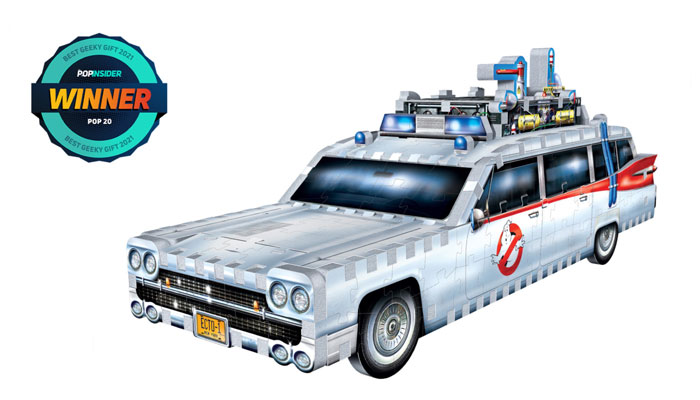 And in terms of the product, some of your lines involve very interesting licensing… Here I'm thinking about everything from Lord of the Rings to Central Perk building from FRIENDS and Ecto 1 from Ghostbusters. What was it that took you down that road?
Initially focused on a classics theme by designing iconic buildings and landmarks in 3D, we felt it important to meet the demand and keep up with the trends by having a broader range and offering popular licensed puzzles.
From the start, WREBBIT always associated itself with the top licensed properties, such as Star Wars, Disney, and Lord of the Rings. Recently, we renewed some old partnerships – and forged new ones – with TOP licensed properties that including Harry Potter via Wizarding World, Game of Thrones, Downton Abbey and, as you said, FRIENDS, and Ghostbusters. Timing new Wrebbit3D™ puzzle designs with theatrical releases, selecting popular evergreen licenses or popular TV series are key elements to our recent success.
So when you're looking to produce a licensed line, what are your considerations? What makes any particular IP a great candidate for Wrebbit?
First and foremost, the popularity of a particular licence. It also has to be an attractive licence that resonates strongly with our fans. Within each licensed theme, we need to select a building or a structure that can transpose itself well into a 3D jigsaw puzzle format. In the end, our goal is to offer the real 3D puzzle experience to our fans: challenging, entertaining, and sturdily assembled 3D puzzle.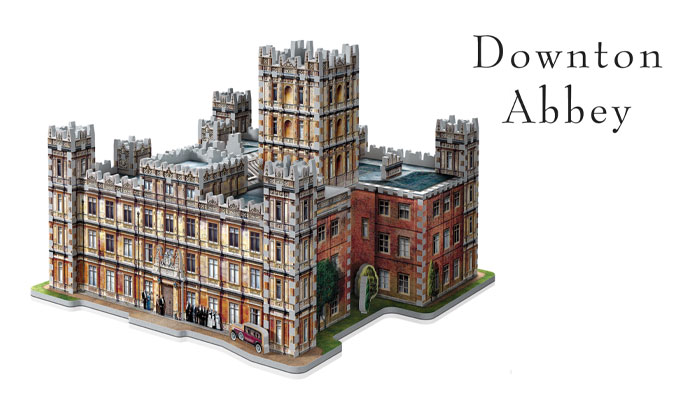 I guess I'd had no real reason to think about it like that but it feels like a balancing act! So once you have an idea for a product, what's the process? How do you get it from the back of your mind to the front of the shelf?!
WREBBIT PUZZLES INC. is a privately owned company working closely as a team. We meet every week to discuss various new 3D puzzle ideas… They range from classic-themed to major license. Our design and marketing teams then brainstorm together to identify the right thematic – iconic building or a popular license – to add to our Wrebbit3D™ brand, before initiating the next steps…
And what are the next steps?!
After the initial selection of a potential new puzzle, the creation and design team starts to produce an initial unillustrated mock-up, which we develop internally. We look to ensure that this new 3D puzzle sits well with our design and production processes.
Right…
Once we're confident about the 3D rendering, the mock-up, and when applicable, after getting the licensor's approval of this rough concept, we give an Official GO to this new project. We complete the 3D design, develop tooling (specific die for each 3D puzzle), illustrate the 3D puzzle, design packaging and prepare assembly instructions. Once those design steps are completed, marketing supporting elements are then developed for the benefit of our distributors and retailers as well as eventually for our fans (consumers).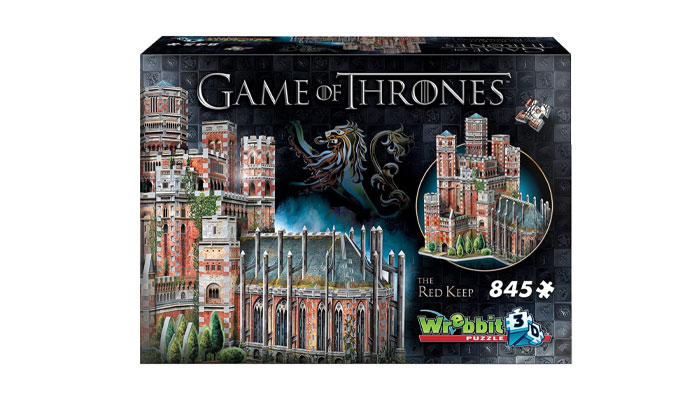 The overall process takes usually from five to six months for each new Wrebbit3D™ puzzle. As mentioned above, since the timing of each new puzzle release is often crucial in our industry, our creative team can roll up their sleeves and reduce the development process lead time to three to four months.
This might seem like an odd question but if you weren't running WREBBIT PUZZLES INC., what do you think you'd be doing?
I have a legal background – as a lawyer with a master's degree in taxation – and had worked as a commercial legal counsel for over 10 years. I'd always been attracted by business in general, though, and it had always been part of my DNA… I dreamed of owning or joining some kind of business.
And when you were offered the chance to leave law for puzzles, was that a hard decision?
No, not really. When Paul E. Gallant invited me to join the former WREBBIT, I had the opportunity to combine my legal background with business development and licensing. I " jumped on the bandwagon" without any form of hesitation. Now, after nearly 30 years of being actively engaged in the toy-and-game industry, and even after having faced some rougher times, I don't regret any day of my involvement to bring challenging and entertaining 3D puzzles to families and our fans around the world. I look back with great pride at WREBBIT's teams – old and new – and at all the accomplishments and realisations of these 30 years.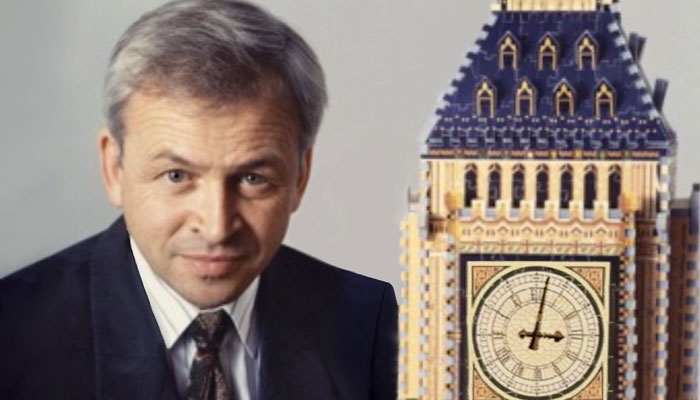 Fantastic! You seem genuinely passionate about it…
Absolutely. When Paul Gallant invented the 3D puzzle in 1991, he sparked a whole new industry that didn't exist before then. Today, WREBBIT PUZZLES INC. expands on this unique Canadian invention and is now the 3D-puzzle authority offering the real 3D jigsaw-puzzle experience on the market and continues to be the gold standard when it comes to genuine 3D puzzling. I personally feel like an orchestra conductor leading a dedicated and experienced team of musicians to ensure all the parts are fine tuned and heading in the right direction with the same goal. Music to my ears!
Jean, it's been wonderful listening to you speak so passionately about this. I'm so glad we made time to time; thank you. My penultimate question, then… What's the one question I haven't asked you that perhaps I should have?
You could ask me, "What's the best part of your day?"
And what is the best part of your day?
Getting to the office every morning to join the great group of colleagues that I'm privileged to work with. Doesn't really feel like work. Like the late Paul E. Gallant use to say, "We are not always doing that for fun, but we must have fun doing it."
Oh, that's brilliant. Wise words! Jean Théberge, thank you so much for joining us. What a pleasure.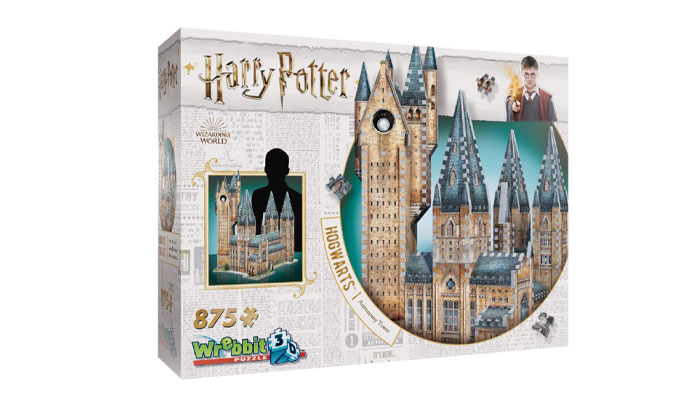 —
To stay in the loop with the latest news, interviews and features from the world of toy and game design, sign up to our weekly newsletter here