Product Development Manager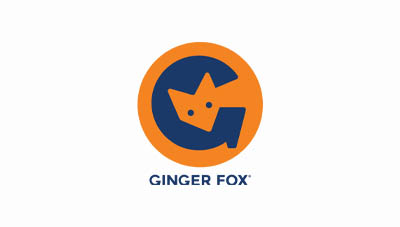 | | |
| --- | --- |
| Job Title: | Product Development Manager |
| Company: | Ginger Fox |
| Location: | Hybrid - Home / Office (Office: Elkstone nr. Cheltenham, UK) |
| Salary: | £attractive |
| Apply Via: | Click here |
Job Description
Who we are:
Ginger Fox is an independent UK based publisher who specialise in creating party games for adults and families, all with a clever little twist of ingenuity. We endeavour to create games that first and foremost generate excitement and fun, but that are also inclusive and accessible to all.
We are quickly becoming one of the leading publishers of TV licensed games working with some of the most exciting and creative rights owners in the business. Our licensed games offer currently features Taskmaster, Richard Osman's House of Games, Who Wants to Be A Millionaire, The Chase, Catch Phrase, Popmaster, MTV and Top Gear.
Our sense of adventure, curiosity and determination has taken our products from the heart of the Cotswolds throughout the UK into the USA, Australia and beyond!
Through our Sustainability Promise we want to ensure our products are not only fantastically enjoyable to play, but that they leave as little negative impact on people and the planet as possible.
We are based in a beautiful 18th Century Cotswold barn which forms part of a growing rural development of likeminded creative businesses. On site we have an artisan bakery, butchers, bar, and, soon to open, Gym, not to mention amazing views of the surrounding countryside. A truly inspirational location!
You can find out more about Ginger Fox Games on our website: gingerfox.co.uk
The Role:
We are looking for a talented product developer to join our existing product development team. You'll work on a mix of brand licensed, inventor licensed, and in-house developed party games targeted predominantly at the UK, ANZ and US markets. You will collaborate with internal and external teams to realise each product.
Daily Tasks Include:
• Reviewing new game concepts
• Developing and testing new gameplay
• Setting out a commercial vision for each concept's development
• Pitching NPD to internal sales and marketing teams
• Working with our internal graphic design and digital design teams, external editors, content creators and rights owners to realise each product vision.
Relevant Experience:
• A passion for board and card games
• Consumer product development experience, preferably within toys and games
• Capable of partnering creative thinking with commercial nous
• Excellent communication and collaboration skills
• Show a consistently pro-active and enthusiastic approach to all tasks
• A good grasp of the Microsoft Office Suite
How to Apply:
Submit your CV and a cover letter to recruitment@gingerfox.co.uk