Jon and Sarah Vanderbeek on why 2017 was a "pivot point" for Sweet Spot Studio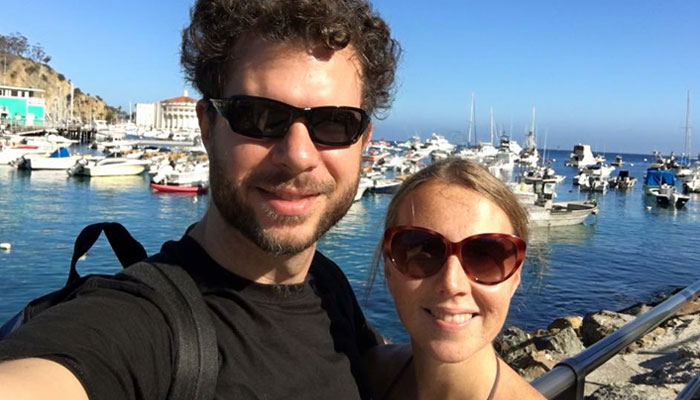 Jon and Sarah Vanderbeek are the founders of Sweet Spot Studio, a Michigan-based invention house responsible for creating a raft of popular lines for the likes of Mattel, Hasbro and Fisher-Price since launching back in 2006.
Having both been mentored under toy legends at Bang Zoom Design and The Obb, the Vanderbeek's have gone on to develop major brand launches for IP spanning Jurassic Park, Nerf, Thomas the Train and Hot Wheels, and also spread the love for invention by putting on STEAM workshops with kids from local schools in their town of Saugatuck.
Off the back of a stellar 2017, we spoke with the duo to find out more on their history in toy design, as well as look at the some of the firm's highlights over the last 12 months.
How did Sweet Spot Studio come to be?
Sarah and I met back in 1995 and got into the University of Cincinnati's Design, Arts, Architecture and Planning's Industrial design program.  Through this program, we both took internships with some of the leading toy inventors of the time, brainstorming toys and using design skills to create presentations or models of new ideas.
Sarah worked with the sons of the founder of ColorForms at Kiscom (Kislevitz Brothers), later to be renamed, The Obb.  I got my internship at a place called Bang Zoom in Cincinnati and was mentored by founder, Mike Hoeting.  I discovered a love for making mechanical, working toy prototypes at Bang Zoom and other internships around the country. After I graduated in 2000, I took a job at Sarah's old internship called The Obb. Sarah did another year of University and was taught by Mike Hoeting, so our "toy paths" once again would cross-pollinate.
After she graduated in 2001, Sarah got a design manager position at a giftware company called Russ Berrie. After six years of traditional employment in the NYC metro area, we decided to quit our jobs and start our own design company. Much of our reasoning and drive stemmed from our personal desires to have a family with relative freedom, but also our converged childhood dreams of being artists, designers, musicians, etc that pursue a dream and work hard at it.
We called it Sweet Spot Studio, Inc because we always hear the term "sweet spot" in meetings. Everyone is always trying to hit the "sweet spot" with marketing, sales, development, etc.  We immediately started working as design and engineering consultants with Mattel, Hasbro, Spin Master, Great Planes and other toy companies, while doing art direction, development and graphics for the likes of Russ Berrie, Amscam and Rubie's in more seasonal markets.
For 12 years, we have been placing our own inventions with the same clients, but only recently have gained traction with more mass market high volume items.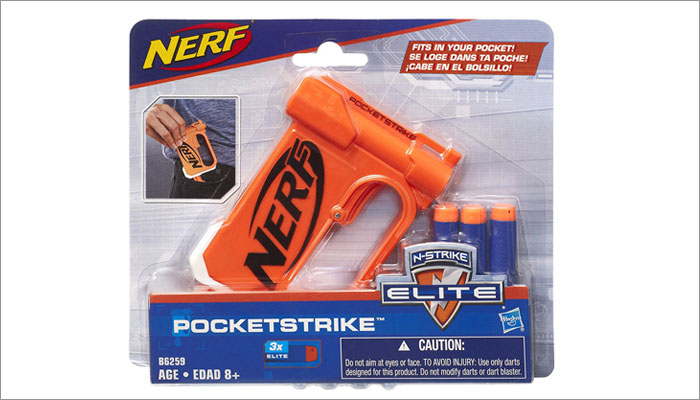 How do you stay creative?
It's like discipline. It's completely necessary to execute a job so we find it and work at it and keep it alive. It's important to realise when to be creative because it can get in the way during certain tasks of which were already figured out during a creative process.  I have learned more about when not to be creative to be perfectly candid. Creativity is a necessity, but you have to know when to turn it off or steer it in an appropriate direction.
Is there one element that unites everything that Sweet Spot Studio has created?
There's a lot of personal interests driving our daily business and right now most of what we do is in toys and I'm most excited about toys that do something cool. We work on actions, performances, dynamics, stunts and features that help bring a toy to life through electronics, mechanisms, effects and whatever we can discover along these creative paths. We want to do something that hasn't been done before, to innovate and be productive.
In terms of industry evolution, what's been the biggest thing to impact the firm since you launched?
Lower cost rapid prototyping has both enhanced what we can deliver but also has antiquated some beautifully sophisticated skill-sets that we used to be able to capitalise on. In other words, why make it by hand when you can print it?
It still important to know the 'old school' model making methods and techniques, but I am very glad we keep up with technology because it surpasses us every year and will make us irrelevant if we become complacent.
How has the last 12 months been for Sweet Spot Studio?
This last 12 months feels like a pivot point for us.  We have placed some of the leading items for 2018 and have several items doing well on the shelf for 2017 so we feel stronger than ever. On a personal and professional basis, our last 12 months has been fantastic. We have done more on our own invention in the last 24 months than the previous eight years, so we feel like we're on a proverbial launching pad of our dreams.
It's such a tough business to license to the largest toy companies in the world but the last 12 years is telling me that we are a part of this business and belong here.
Do you think the toy space is in a good place creatively at present?
The technologies you see out there are giving us opportunities in the $60 to $100 space that I could only dream of before. I see some really cool stuff coming out for 2018 in this space. The near $50 price points continue to deliver great creative developments. We are challenged more than ever on $20 and under to come up with something compelling but feasible.
The higher price points seem to be development heavy and the lower price points need some serious creativity to deliver great toys.  Higher costs of production make it harder and harder every year but we battle all obstacles with cunning creativity in this business.