Julia Keys on building confidence, resilience and empathy in children with Hug-a-Bug World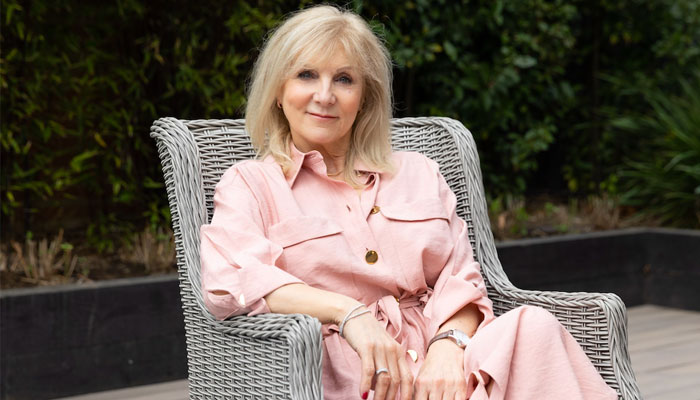 Hi Julia. To kick us off, talk us through the Hug-a-Bug World concept.
Hug-a-Bug World is designed to help parents build their child's self-esteem, empathy, confidence and resilience with engaging storytelling, soft toys, and professional parental guidance.
The ethos of Hug-a-Bug World is to enhance the natural development of a child's emotional understanding. Every day, a child's emotional well-being is being stimulated and grown. How that is influenced can make the difference between a child growing with a strong belief in themselves with the resilience to face life's challenges and the confidence to be who they are.
We recognise parental influence can make all the difference to the positive development of a child's self-worth and resilience – which is why we have created a members area on our website for parents to access information from our professional counsellors.
And there is a toy component to all this?
Yes. The reason we have a toy as part of this learning process is because the bug, the book and the heart help with repetition, attachment, and association. The three main components to developing new neural pathways in the brain.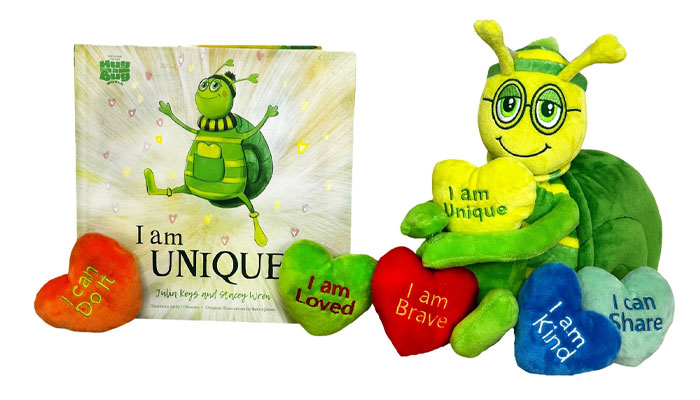 You mentioned the aim is to help build a child's self-esteem, empathy, and resilience. How does the brand go about doing this?
Everything about Hug-a-Bug World, our hearts, bugs, and books, all relate to early years emotional development creating the ability to empathise, care for others, develop social skills and create self-belief.
From the age of three, the young developing brain has the capacity to help a child understand what those feelings mean and to have empathy for others. Hug-A-Bug World encourages children to enjoy storybooks with their parents, develop an attachment to the tactical themed toys and naturally grow their social and emotional skills through the repetitive play of Hug-A-Bug World's affirming hearts.
By using the psychology of association, attachment, and repetition in the development of neural pathways in the young brain, positive self-worth and confidence can be encouraged and reinforced.
What makes play such a powerful means of provoking this kind of boost?
Whenever there is a transition from a key connection figure, such as a parent, in a child's life having a comfort toy really helps with this process. It creates connection and can alleviate feelings of separation anxiety.
Talk us through the design of the characters and toys. What did they need to have to ensure they best conveyed what you want them to convey?
Every Hug-a-Bug World product is inspired by nature; we are keen to encourage children and their parents to enjoy nature and play together outdoors.
Nature is the perfect environment for calming brain waves, which allows information to be absorbed far more easily. It can reduce anxiety and make playtime in the natural world more enjoyable. Exploring together creates emotional connections and a shared interest in caring for our natural world.
Our products draw on the sights and textures of the outdoors providing countless opportunities for discovery, creativity and problem solving. On our website, we provide parents with Bug-tivities which are creative ideas using products found in nature. This teaches a child how important it is to care for our living world and in so doing, it connects with care for themselves and others.
Hug-a-Bug World toys are all designed with comfort and connection in mind; they are purposely soft, cuddly, and tactile. We have included a bag of beans inside each character to add to the sensory element; the fabric we use gives a warm feeling to the child which they want to hug. The face, eyes and expression were so important so that the child feels like the character has a real personality, and the colours are bright, vibrant attractive and fun.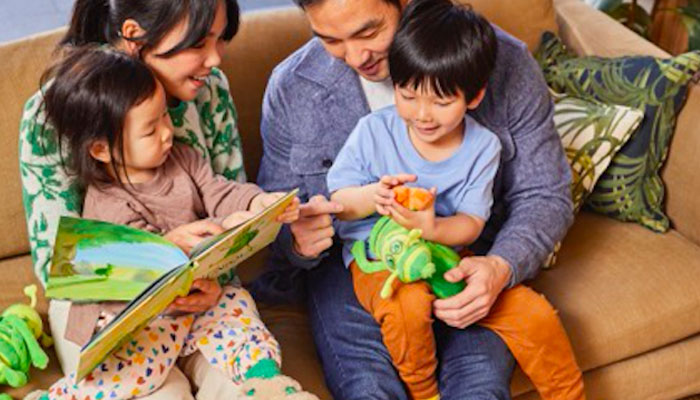 All of our characters have long arms with Velcro fastenings which allow them to hug each other or the child. The pocket – which houses the heart – has a little zip fastening which creates an element of fun and intrigue. Children can keep their little treasures inside creating a magical secure place for their special things.
We have six characters and storylines in the series so far, each with an individual positive affirmation which relates to the theme of the story and real-life challenges. We also have a pack of six hearts. All can be bought separately and put into a child's pocket, lunchbox, school bag and every time they hold it, they know they are loved.
Are there plans for further toy lines down the road?
We are building on our product range all the time with further affirmations, hearts, and storylines in development.
As our concept has a strong correlation with nature, it is part of our plan to develop nature themed accessories. For example, a cross body bag housing the food for little creatures in the natural world.
We recognise the importance of technology, as an accessory tool. Not as the primary, because we acknowledge just how important it is for early years exposure to both formats in today's digital world. We are exploring the potential of an app and gamification, such as simple platform games, photographic filters, and augmented reality. All featuring our Hug-a-Bug World characters designed to encourage interest and action that helps emotional wellbeing.
Finally, how do you fuel your creativity? What helps you have ideas?
A lot of our ideas are from personal experience of mothers, parents, grandparents, and caregivers, along with our two counsellors who have professional experience with the needs of early years and our two mums on the team who have early years children.
We have a brilliant artist who has an imagination like no other and together, we complement each other with our creativity, imagination, experience, passion, and desire to help every young child to know they are amazing!
Julia, I appreciate you taking time out to talk to us. Let's tie in again soon.
–
To stay in the loop with the latest news, interviews and features from the world of toy and game design, sign up to our weekly newsletter here