Just One, L.A.M.A. and Werewords in running for Spiel des Jahres 2019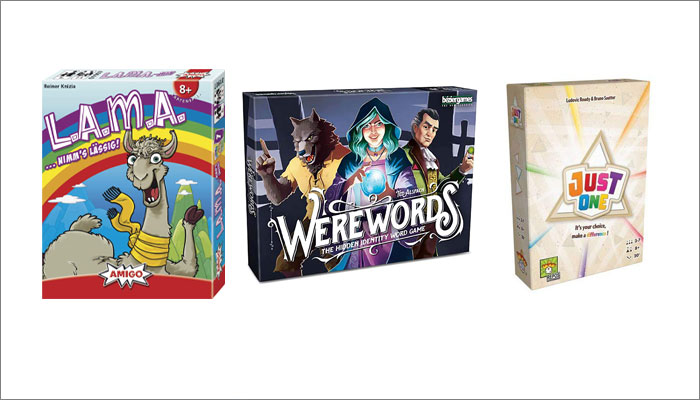 The games in the running for this year's Spiel des Jahres awards have been revealed.
Spiel des Jahres is known as the industry's most prestigious award for board and card games and is awarded annually by a jury of Germany game critics. Recent Spiel des Jahres winners include Codenames, Kingdomino and Azul.
The full list of nominees across all three categories can be found below:
Spiel de Jahres 2018
Just One (Ludovic Roudy & Bruno Sautter): Just One is a co-operative party game where players give clues to help discover as many mystery words as possible. But, each clue must be unique, as all identical clues will be cancelled.
L.A.M.A. (Reiner Knizia): In LAMA, you want to dump cards from your hand as quickly as you can, but you might not be able to play what you want, so do you quit and freeze your hand or draw and hope to keep playing?
Werewords (Ted Alspach): Werewords sees players guess a secret word by asking "yes" or "no" questions. Figure out the magic word before time is up, and you win! However, one of the players is secretly a werewolf who is not only working against you, but also knows the word. If you don't guess the word in time, you can still win by identifying the werewolf.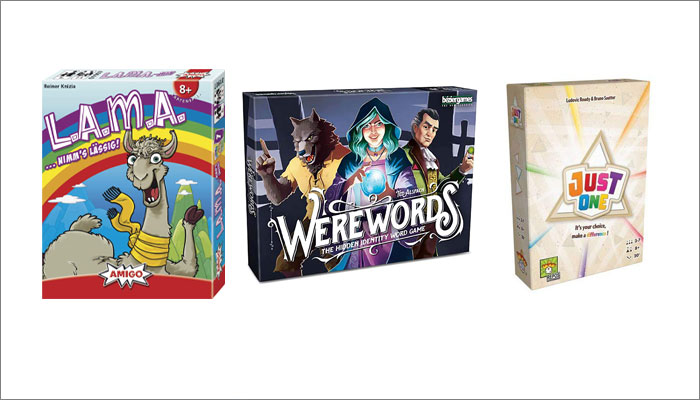 Kennerspiel des Jahres (recognising excellence for more complex games)
Carpe Diem (Stefan Feld): Set in Ancient Rome, Carpe Diem sees players attempt to build a lucrative district to score as many prestige points as possible.
Detective (Ignacy Trzewiczek, Przemysław Rymer, Jakub Łapot): A co-op, crime-solving experience, Detective tasks players with solving a case, but the twist with this board game is that you can (and are encouraged to) use real world tools like the Internet.
Wingspan (Elizabeth Hargraves): Diverting from the fantasy/sci-fi themes so prevalent in the tabletop space, Wingspan sees players step into the shoes of bird enthusiasts – researchers, bird watchers, ornithologists, collectors – each seeking to discover and attract the best birds to their network of wildlife preserves.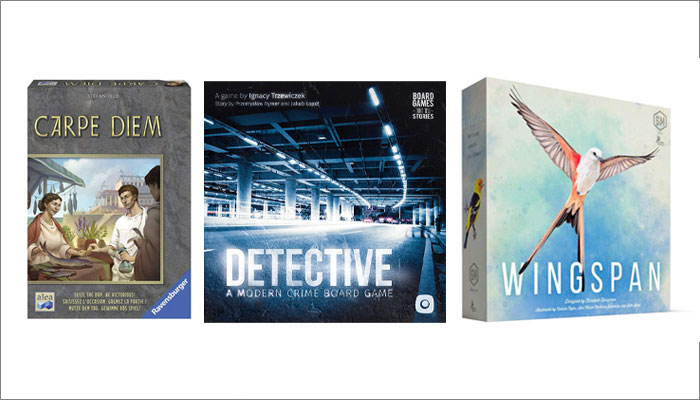 Kinderspiel des Jahres (Children's game of the Year)
Fabulantic (Marco Teubner): Fabulantica is a fairy-tale memory game where players have to plan exactly how they use their travel cards to get to the places where they suspect the sought-after fairy-tale characters will be.
Go Gecko Go! (Jurgen Adams): Go Gecko Go! is the roll and move game that's all about piling smaller animals on top of larger animals while keeping an eye on the height of the next bridge that needs to be cleared.
Valley of the Vikings (Marie and Wilfried Fort): Valley of the Vikings sees players use a ball to knock down the right barrels, and cleverly position their Vikings on the dock. But the player who ventures too far and is first to fall in the water goes away empty-handed.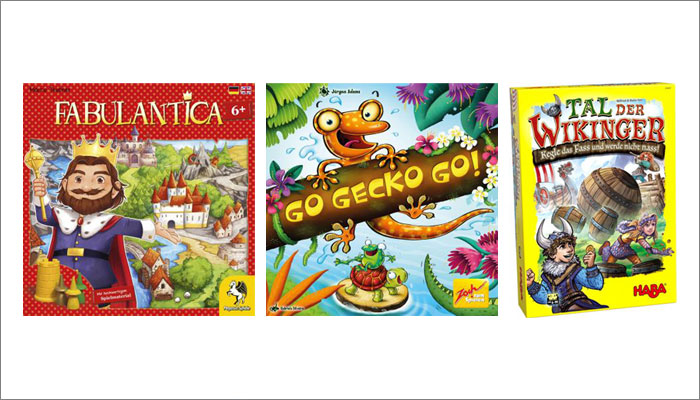 The Spiel des Jahres winners will be revealed on July 22nd.