UK toy market suffers 6% sales drop in 2019 but remains Europe's largest toy market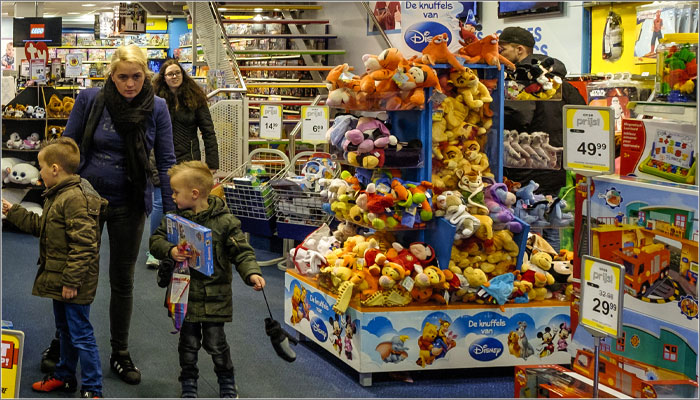 The UK toy market endured a 6% drop in year-on-year sales in 2019, according to The NPD Group.
Total sales for the year were £3.2 billion, which makes the UK toy market the largest in Europe, but with Germany now a very close second.
"2019 was an unusual year by any standards," said Natasha Crookes, director of public affairs and communications at the British Toy and Hobby Association.
"The on-going question that is Brexit undoubtedly had a dampening effect on consumer confidence whilst a general election in the middle of the busiest trading month of the year wasn't helpful."
Despite the poor trading conditions the toy industry continued to innovate, with over 32,000 new products launched in 2019.
Action figures achieved 9% growth whilst board games and puzzles enjoyed a 1% increase. Collectibles also continued to dominate the market, with sales equivalent to 21% of all toys sold.
Despite a slow start, films played a big part in driving the market forward with 11% of total sales, up from 10% the previous year.
"We are entering a new era with many structural and economic changes ahead," said Frederique Tutt, global toy analyst at The NPD Group.
"The toy market is no exception to other retail sectors and is in a transition period, adjusting and recovering from a challenging 2019 whilst finding its path for the future. Despite strong leading brands and licences, toy sales declined 6% in 2019. Looking ahead, the industry is resourceful and knows that creativity, innovation and agility will play a key part in getting back to growth."
—–
To stay in the loop with the latest news, interviews and features from the world of toy and game design, sign up to our weekly newsletter here