Kickstarter campaign for Elden Ring: The Board Game raises $1m in under two hours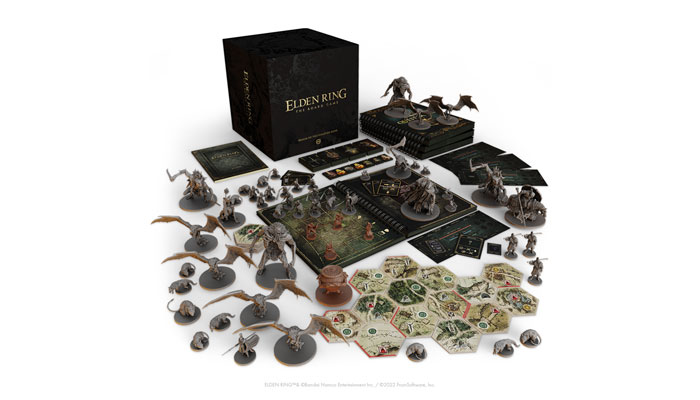 Steamforged Games' Kickstarter campaign for Elden Ring: The Board Game has raised $1m in less than two hours after launching yesterday evening.
Based on Bandai Namco's popular video game, the Elden Ring board game has raised more than $1.7m at the time of writing, and gained 6,000 backers in under 24 hours. There are still nine days left of the campaign before it ends on December 2nd.
"We are absolutely blown away by the support for Elden Ring: The Board Game," said Mat Hart, Co-Founder and Creative Director at Steamforged Games.
"A significant amount of work has gone on behind-the-scenes to create an experience that truly does justice to the video game, from the considered decision to focus on Limgrave for this release — so that we can give each deep and detailed region from the video game the attention it deserves — to the boundaries we've pushed with the gameplay and combat system design, to the incredibly detailed miniatures.
"It's a triumph for the Steamforged team and for all of our Tarnished supporters, and our journey into the Lands Between is only just beginning."
Rich Loxam, Co-Founder and CEO at Steamforged Games, added: "Kickstarter informed us that 48 hours before launch, Elden Ring: The Board Game broke the record for highest number of pre-campaign followers. There's now more than 44,000 people watching the campaign, so watch this space."
Check out the Elden Ring campaign over at https://www.kickstarter.com/projects/steamforged/elden-ring-the-board-game.
–
To stay in the loop with the latest news, interviews and features from the world of toy and game design, sign up to our weekly newsletter here