Kickstarter Gold initiative sees Candylab Toys, Cubetto and 3Doodler return to the platform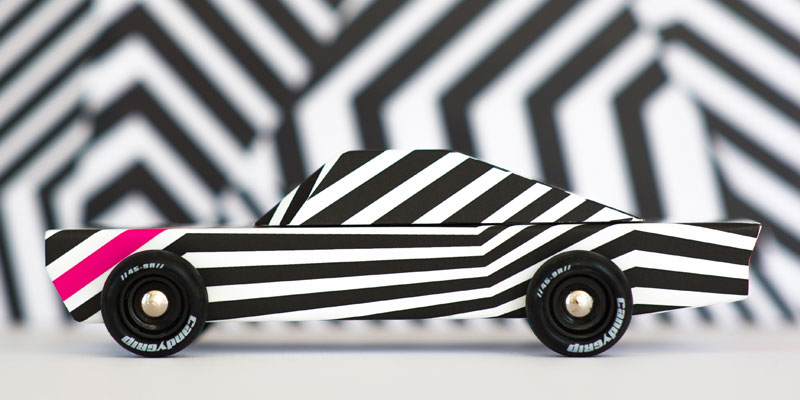 Some of the most popular projects to grace Kickstarter are returning to the platform as part of the firm's Kickstarter Gold initiative.
Now through to July 31st, a group of over 65 artists, designers, musicians, and makers will be back on Kickstarter, putting new spins on ideas from their past projects, with participating creators specially selected for their 'creativity, ingenuity, and past success on Kickstarter'
In the toy space, 3Doodler, Cubetto and CandyLab Toys are back on Kickstarter with new lines as part of the project.
3Doodler has returned with a line of Limited Edition Star Trek Pen Sets. The six Limited Edition pens are based on The Original Series and The Next Generation and come with detailed step-by-step instructions for Star Trek themed projects.
"With two successfully funded campaigns under our belt, we wanted to return our gratitude and celebrate Kickstarter Gold with these exclusive Star Trek Crew Edition pens that we've been excited to create with the permission of CBS Consumer Products," read a statement from the 3Doodler team.
The campaign was looking to hit $1,701 by July 11th, and has already raised over $13,000. Check out the project here.
Elsewhere, Primo Toys is back on the crowdfunding platform with Cubetto Adventure Packs. These maps and story books place the boxy protagonist in imaginative scenarios and present programming challenges for kids to figure out.
The campaign raised $166,000 is just 24 hours, smashing its goal of $100,000. Check out the project here.
Finally, CandyLab Toys is taking part in Kickstarter Gold with a limited run of its most popular wooden toy cars, now with 'groovier vibes and Kickstarter Gold goodies'.
A statement from the firm read: "On August 12th, we will be celebrating our fourth Kickstarter Birthday; which means by now we are able to feed ourselves, rarely need diapers and are old enough to play with wooden toy cars. And what better way to mark that anniversary than being a proud part of the exclusive launch of Kickstarter Gold.
"All the toys we're designing for this anniversary will come with a special gold pin underneath, and a special packaging sleeve, marking this a memorable event. As part of Kickstarter gold, we've released our inner Eighties child. And age be damned! Because when you're born is not relevant; if you dig this vibe, you'll know who Sonny Crockett or Buford T. Justice are."
The campaign has already passed its goal of $10,000. Check out the project here.
Further Kickstarter Gold projects are set to be unveiled over the coming weeks.
Save
Save