Kids Insights teams with Mojo Nation to provide readers with data, trend-analysis and exclusive reports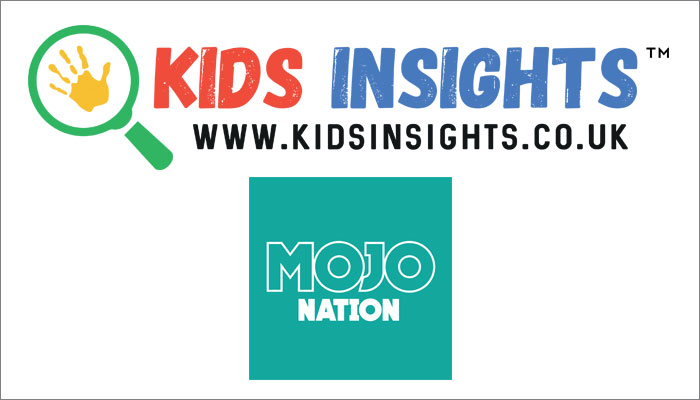 Market intelligence specialist Kids Insights has signed a deal to become a media partner of Mojo Nation.
The deal will see Kids Insights provide Mojo Nation with exclusive content every eight weeks as well as access to its quarterly reports, which feature data from more than 5,000 young people each.
The content will include insight and data collected in real-time by Kids Insights, using its groundbreaking 'AQuA' (All Questions Answered) technology and unique online platform.
"We are thrilled to be able to announce the link-up with Mojo Nation," said Kids Insights CEO Nick Richardson.
"Adam, Billy and James at Mojo Nation are real champions of the creativity that is evident in the toys, gaming and designer communities. We're going all out to provide the readers and subscribers of Mojo Nation with engaging and valuable insight that the businesses in those sectors will be able to use to inform their decision-making.
"Typically, market intelligence reports are produced annually, and while that data is useful, our data provides a real-time analysis of the latest trends. We have made it our mission to become the market intelligence company of the future, today!"
Adam Butler, co-founder of Mojo Nation, added: "We're delighted to partner with the fantastic team at Kids Insights to tap into the firm's latest findings and bring readers some exclusive reports into the world of innovation and product development, which won't be found anywhere else."
You can download a free, sample version of Kids Insights' Q1 report here: www.kidsinsights.co.uk/Q12018.