Kim Kardashian launches line of fidget spinners

Posted on

27th June 2017
By

Billy Langsworthy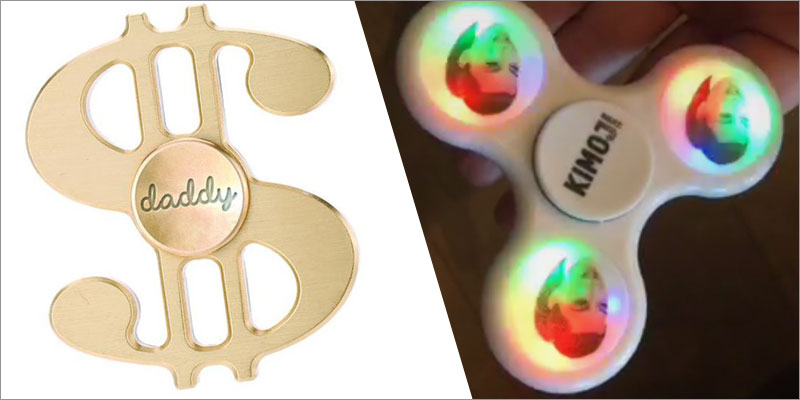 Fidget spinners have fast become 2017's first major playground craze, and now reality TV star Kim Kardashian has got in on the act.
Her fidget spinners come in two styles, one featuring a Kimoji face and a 'daddy' version in which the spinner is replaced by a whopping great spinning dollar sign.
Both were previewed on Kardashian's social media channels and will soon be available at her Kimoji store.
It marks the first foray into the toy space for Kardashian. Back in 2015, rumours circulated that Mattel was set to launch a Barbie line of Kardashian dolls, but the firm shot down speculation, telling E! Online: "As popular as the Kardashian sisters are, at this point in time we are not manufacturing Barbie-branded Kardashian dolls."