Lauren Shipman, Group Brand and Marketing Director at Posh Paws, on why they're open to anything…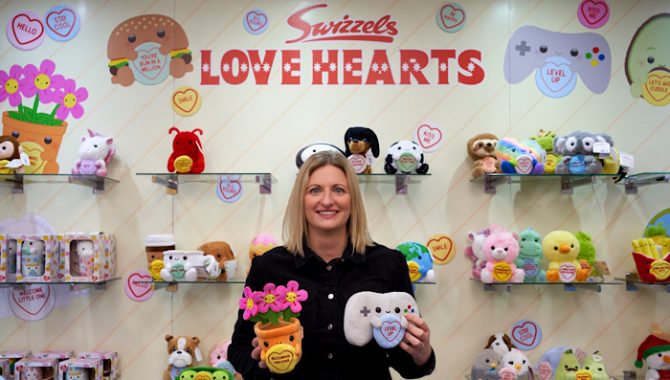 Lauren, hell! Lovely to see you at Toy Fair recently. Among the many interesting projects you have on the go currently, I was taken with your Love Hearts Swizzles range. How did that deal come about?
We were presented the brand by the lovely Natasha Dyson at Blonde Sheep Licensing. At first, it didn't seem like the most obvious license for plush and while a version of the sweets as plushies could be cute, we didn't know who would buy that – at least not in any volume.
Interesting. What changed?
After more than a couple of looks at the brand, we finally recognised that the iconic Love Hearts sweet could be a well-recognised platform for us to lead the way with message-based plush. We then sat down with our awesome in-house designer, who came up with a selection of unique and eye-catching stylisations for the launch range of six adorable and fun characters.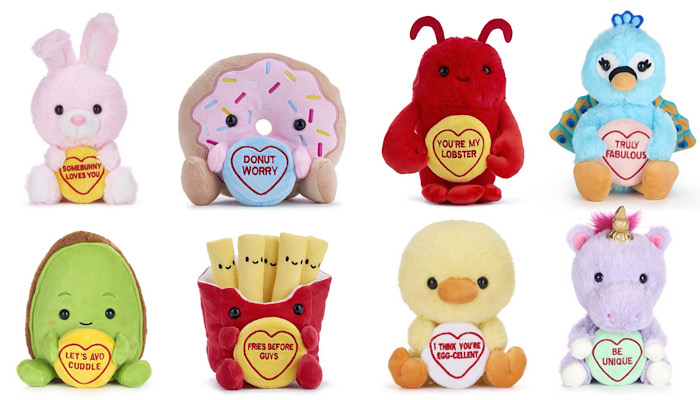 We'll pop in an image of some products there! How's it selling?
It continues to go from strength to strength. It's allowed Posh Paws as a company to grow existing business and has also opened new doors for us – but we know there are even more that we can open up with this range. We anticipate that the brand will be well over the £1million mark in 2023!
Wow. And that being the case, what do you think is the secret of their appeal?
I think our creativity on the brand has come on leaps and bounds, and we've developed our collection so the range has something for everyone – and every occasion. The demographic for purchasers of these plushies is vast: from kids and tweens to teens and adults.
Obvious question, then: do you have a favourite?
Ohhhh… That might be an obvious question, but it's actually a hard one! The brand as a whole I LOVE working on, but right now if I really had to pick one… I'd go for the gorgeous 'Blooming Amazing' flowerpot!
For a moment there I thought you were going to swerve the question. Thanks for committing! Beyond love hearts, Lauren, what other licenses does Posh Paws hold?
We hold the plush license across Universal Brand Development's portfolio which includes blockbuster movie and TV brands… From Gabby's Dollhouse and Jurassic World to E.T, Jaws and How to Train Your Dragon. We also recently signed Emoji and are currently launching a new range of fun message based plush with them.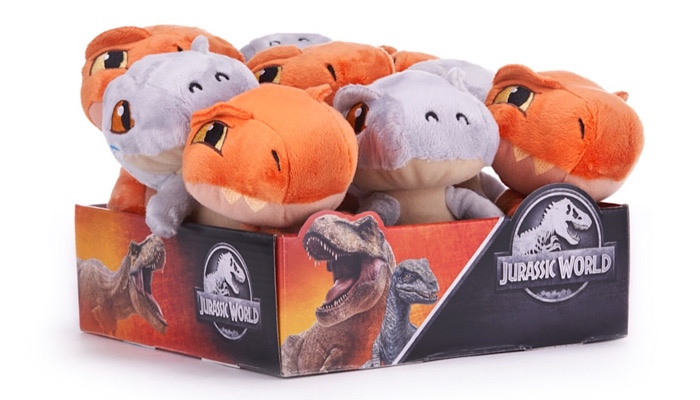 In addition, we have the license for Godzilla, Rocky and Sunny Bunnies – all popular licensed brands with something different to offer. 2023's going to be a big year for us, and we have plenty of new licensed product coming out this year.
"You have to be open to anything… The landscape has changed."
So what is it you search for when you're looking for new deals?
This used to be an easy question as we were very focused on TV and Movie properties, like everyone was. Now, though, I think you have to be open to anything, as the landscape has changed in how content is consumed and even – to an extent – how we interact with one another. I believe there's no 'go-to brands' for plush anymore… And just like Swizzels Love Hearts, it can take something small that sparks an idea.
Great answer! Is there an associated downside with that, though?
Not a downside as such, but you do have to be careful that you don't cannibalise your own sales with too many of the same brands. Take Emoji as an example… For the most part, an Emoji delivers the same sentiment-driven plush as our Love Hearts plush do… But our angle on Emoji is to be more risqué with our approach on this brand than with Love Hearts, thus creating a different offering for consumers and something completely different to Love Hearts.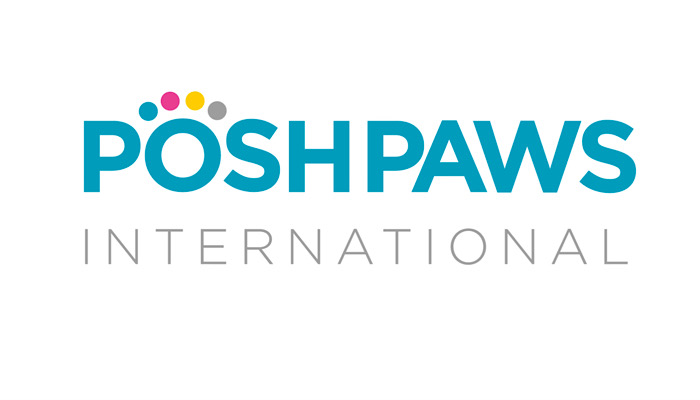 I diverted you somewhat earlier! I was going to ask, though, what unites all the brands you deal with?
Right! So as I touched on before, we really do have a strong portfolio that offers something for everyone… What unites them all is the fact that Posh Paws are determined to constantly deliver high-quality plush toys and gifts that make you feel good. Whether that be a pre-schooler getting a soft toy from their favourite TV show like Gabby's Dollhouse – that can used for imaginative play and to cuddle with at night – to an adult receiving a plush gift with a special message that makes you feel loved, like Love Hearts.
And out of interest, what's the best way to pitch an idea to you?
Things move at a fast pace, so a quick video call normally is the best way to pitch to me. We get lots of emails and we are relatively small team, so a video call gives me a quick introduction into the idea and I can quickly tell if it something we would want to explore further.
"We have lots of new products on the horizon, including an NFT brand…"
How did you get into licensing, Lauren? And how did you come to be at Posh Paws?
It's who you know, right?! I actually had a friend who worked at Posh Paws… They told me there was a marketing role available, and they thought I'd be the perfect fit. After applying for the role – and several interviews later – I was offered the job. Now I'm in my 10th year with the company!
You've been there 10 years? Gosh, I didn't realise that… You have a great energy for the brand! Where were you before?
I'd previously been in Marketing and PR roles, but never in licensing or toys. I'm a keen learner, though, with a determination to succeed. And I learnt a LOT from the Posh Paws MD at the time, Barry Groves. He introduced me to everything there was to know about licensing and toys. Barry's well liked in the industry, and his knowledge has put me in good stead. Now I can't imagine not working in the toy space.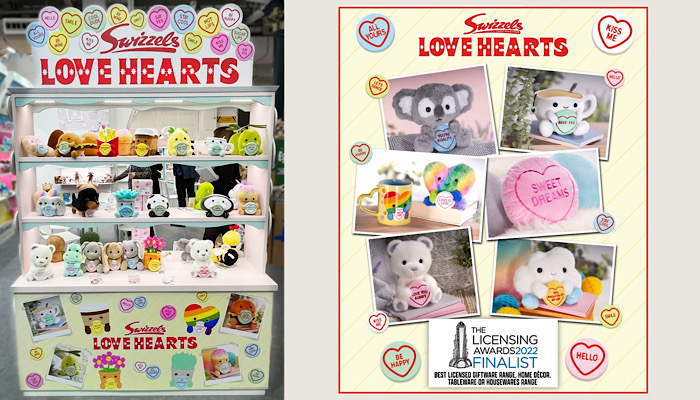 What's on the horizon for you?
It's an exciting time to be at – and working with – Posh Paws because we have lots of new products on the horizon, including an NFT brand… More will be revealed very soon!
Perfect! We need to wrap this up, Lauren. Just before we do, what's the one question I could've asked you today but didn't?
Do you only do licensed plush?
Oh yes! Good question! What's the answer?
No, we don't only do licensed plush! We have a team of very talented in-house designers whom I manage. We create our own IP collections. When looking at our own IP, we look at market and fashion trends and try to feed that into our designs and ranges. Just a few years ago, we only really had licensed plush toys in our portfolio, but we've now successfully launched our own-brand plushies across mass market retailers and we look to deepen that further in 2023.
Terrific stuff. Lauren Shipman… Thank you so much!

–
To stay in the loop with the latest news, interviews and features from the world of toy and game design, sign up to our weekly newsletter here