Laurie Peterson and Alvaro Gonzalez launch new invention studio, Rebel Play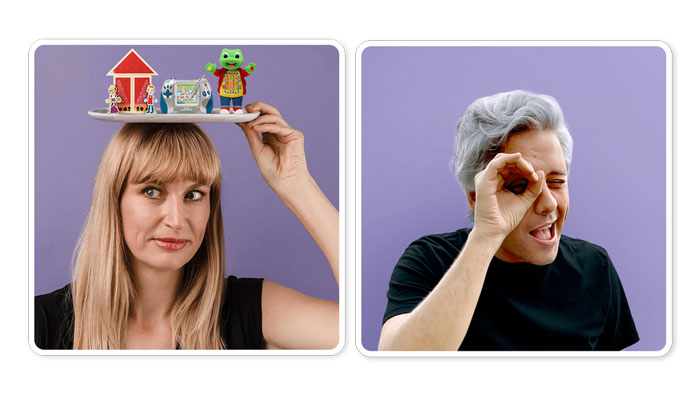 Laurie Peterson and Alvaro Gonzalez have teamed up to launch a new toy invention studio called Rebel Play.
Rebel Play Studio aims to 'challenge industry norms, defy the predictable and deliver toys and games that spark imagination.'
Following experience at Leapfrog and Sifteo, Laurie Peterson established herself in the industry by creating an award-winning line of magnetic dollhouses called Build & Imagine. The line was picked up by major retailers before being acquired by a top tier toy company.
Alvaro Gonzalez boasts a history in video games and technology design, and during his time at FS Studio worked on projects for the likes of Spin Master and Hasbro. He also directed the augmented reality mobile game Ghostbusters Afterlife: ScARe.
"We aim to embody rebellious imagination with our new studio Rebel Play," said Peterson, adding: "The trick is finding a balance between delivering the unexpected and being on brand for our toy industry partners."
Gonzalez continued: "With my technology design background, people are quick to assume that Rebel Play's focus will be tech toys. There is some of that – particularly as we embrace AI both as a development tool and as a product feature – but we're also geeking out in more traditional toy categories… Don't be surprised when we pitch you a doll, family game, or collectible!"
For more information on Rebel Play Studio, or to contact the team, head to: https://www.rebelplaystudio.com.
–
To stay in the loop with the latest news, interviews and features from the world of toy and game design, sign up to our weekly newsletter here