LEGO and SEGA debut Sonic the Hedgehog range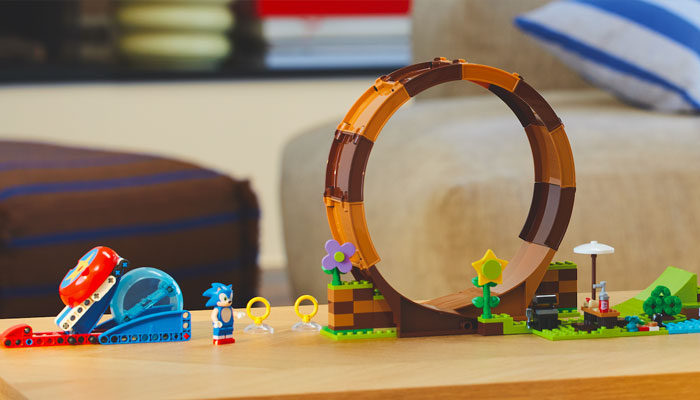 LEGO and SEGA have debuted a fresh wave of Sonic the Hedgehog sets.
Following on from 2021's LEGO Ideas Sonic the Hedgehog Green Hill Zone set, this latest collaboration spans four new sets including Sonic's Speed Sphere, Tails's Workshop and Amy's Animal Rescue Island.
"At SEGA, we strive to create memorable experiences with our licensing partners that fans will cherish for years to come," said Ivo Gerscovich, Chief Business & Brand Officer at SEGA of America.
"The LEGO Group is the leader in play, and the perfect partner to bring exciting stories, iconic characters and environments from the Sonic universe to life in fans' living rooms globally. Through our creative collaboration with the LEGO Group, Sonic fans of all generations can use their imaginations to play out their favourite Sonic moments, and we can't wait to see their awesome creations."
Frédéric Roland Andre, Designer at the LEGO Group, added: "It really isn't like anything else! The sets offer an entirely new, action-packed play experience.
"I'm especially proud of the Speed Sphere, as it was quite a challenge to figure out how we would get Sonic to speed up and interact with each course. Sonic is known for his speed and how he runs and jumps through courses, so for LEGO sets inspired by him there was no way we could create a static set, we simply had to be creative and make them as action-packed as possible!"
The LEGO Sonic range will be available from August.
–
To stay in the loop with the latest news, interviews and features from the world of toy and game design, sign up to our weekly newsletter here