LEGO artist, designer and author Warren Elsmore talks creativity and how parents make him cringe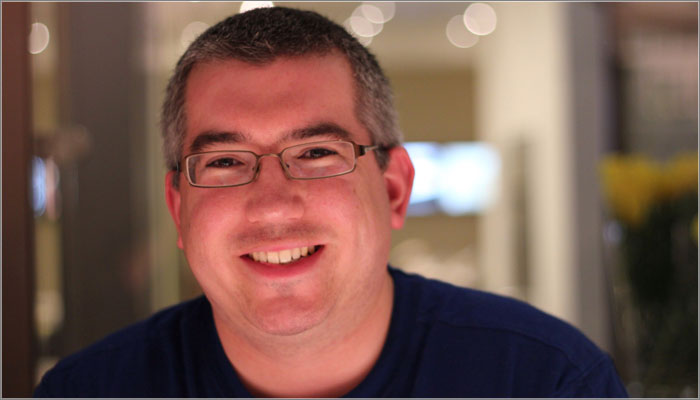 From iconic movie scenes and a life-size walrus to wonders of the world and an underwater seascape… Warren Elsmore has built it all – out of LEGO.
As his Brick Wonders exhibit ends a long-and-popular run in South London, we speak with the designer, artist and author.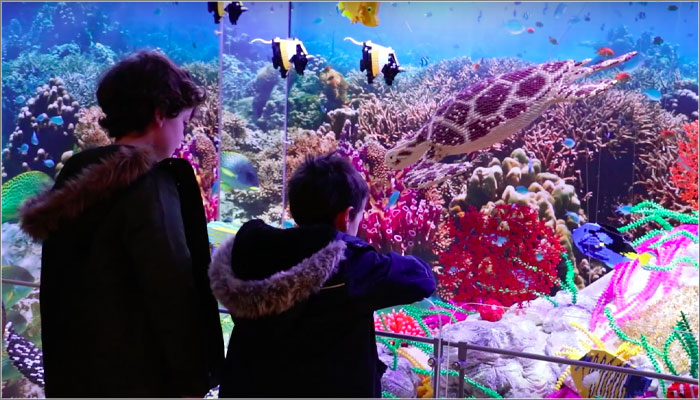 This is a bit of a fanboy moment… You're Warren Elsmore! Love your stuff… Of which, visitors have been flocking to your exhibit at the amusingly-named Horniman Museum. What inspired you to take on "wonders of the world" in LEGO?
The original Seven Wonders of the World seemed like an obvious choice, in many ways. At the time, I'd just completed my first book – Brick City – about architecture. This seemed to be the logical next step. It wasn't until I really researched the original wonders that I realised just how little we know about some of them! That led on to the idea of expanding the list into 'ancient' wonders that were unknown at the time; then modern and natural wonders. Once we'd settled on those 28, it seemed to be a natural fit.
So how do you come up with ideas, specifically?
Sometimes the answers are obvious, but other times it can take longer to think about how to create something than to actually build it… 'The Internet' for instance. It's an obvious choice as a modern wonder, but how do you build that in LEGO? It wasn't until I started thinking laterally about how the internet is delivered – and what it delivers for us, that the build ideas become more obvious.
The Internet is represented by a huge, colour-coded world map showing fibre-optic cables! It's vast. Given the popularity of LEGO as a toy though – and its limitations as a medium – what's your creative process?
Whenever I'm trying to build something real out of LEGO, I always start by researching as many images of it as I can find. Or if it's a real place, visit it if possible.
LEGO is a limited medium, but there are still tens of thousands of parts available and somehow my brain stores most of the designs! I'll look at the real item, then find the element that's most recognisable. Once I've decided what I think that is, I'll start thinking about which LEGO pieces will work to recreate that. Most of the design then springs from there.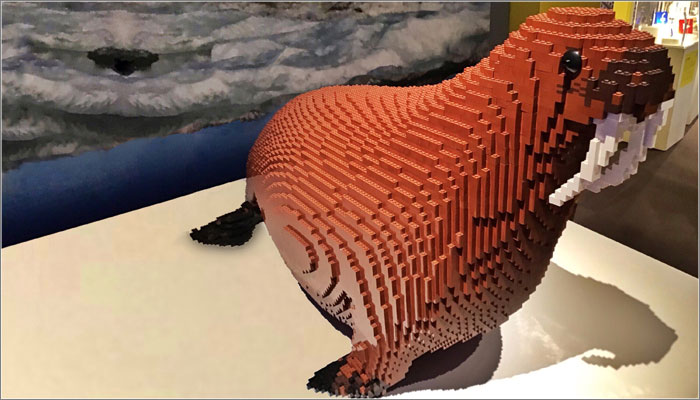 That's surprisingly organic. So how much of your work is planning and working in CAD, then, versus actual brickwork?
The short answer is: "It depends"! It not only depends on what I'm building – but also on what sort of shape and how. Glued models always tend to have a CAD design first – we have a special LEGO CAD system – as there's no margin for error. Unglued models give us much more freedom as we can take pieces off as well as put them on!
If it's a sculptural model of a real thing – the stingray, for example – then we'll use 3D modelling and CAD software to help get the basic shape. Once we have that on the computer, it'll be manually finessed and coloured before we have a final design.
Other models, like the Old London Bridge – are 100% done in brickwork by hand. To be honest, these are more fun as it's easier to work in small details knowing that you can re-position them later on.
And at what point in the process do you get feedback from others? Do clients sign off your designs on paper, for example?
There are five of us in our company and we all ask for feedback from the rest of the team. Often a challenge that I'm really stuck on has a very obvious answer when looking at it from the other side of the table. When we're creating a commission from a customer – yes, they get the chance to sign off the design. Usually not a 100% finished design, but we'll present all of the techniques we intend on using for the final model before we start assembling it. We want to make sure that our clients are happy with the results!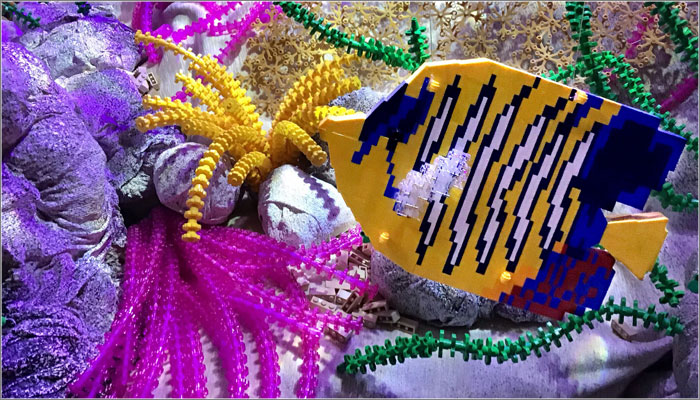 People often suggest that LEGO no longer promotes creativity. How do you see it?
As with everything, it depends on how you use it. If you buy a LEGO kit, build the model that the instructions are for, then never touch it again – maybe. But that's not what LEGO is about. LEGO is all about being able to follow instructions, but also then tear it apart and rebuild it into whatever YOU want.
I cringe every time a parent complains to me that their child has broken up all their sets and they can't build the fire station anymore. That's the entire point! Build the fire station you want – even if it has a troll driving a blue fire engine with wings.
A troll driving a blue fire engine with wings! We're on it. Obviously, you're an artist… You're also an author! But are you a toy designer? Have you designed a LEGO set, for example? If not, why not?
I'm not a toy designer, no. In fact my background was in I.T. I've designed a few limited-edition sets for local landmarks – but never something for The LEGO Group. I know lots of their designers well, as friends, and they have a completely different process to the ones I use. They need to design toys for a wide range of people, that are easy(ish) to assemble and will stay together as they zoom around a room. I don't think I could say that for most of my designs! I guess the closest that I get are designing the models with instructions for my books. They are a fun challenge but also can be very time consuming indeed.
Is there anything that you'd consider a dream build? Or wanted to do but couldn't crack?
Always! I always have a list of things I'd really like to build. Sometimes I do get the chance to work on them, or I give myself time to dedicate to them – but it's a never-ending list. There are also projects that I think we should do – tackling climate change for instance – but are hard to find a sponsor for. I guess the dream build would be one that didn't have a deadline – so I can spend as much time on it as I like!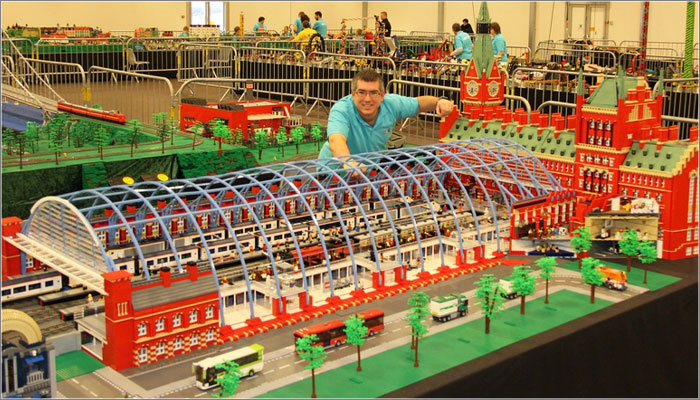 Professionally speaking, with what would you most like to be identified?
We've done some fantastic projects over the last few years, including two Guinness World Record builds. LEGO builds always have a lifetime though. There're very few models I've built that'll be around in 50 years.
I guess I'd hope I might have inspired a few people along the way. Over the last seven years I've been lucky enough to work with some really-smart young adults who are now embarking on their own careers – in or around LEGO. I'd like to think I provided a bit of a role model for them, and a realisation that it really is possible.
What would we ask if we wanted to hear about the aspect of your work you most value?
I think you probably did it – asking what I'd like to be identified with! Maybe it would be asking me about those World Record builds and what happened around them…
We're hanging on your every word… Go for it!
We completed a build for the shipping company, DFDS… It was, according to Guinness World Records, the 'Largest LEGO Ship (supported)'. We worked with their team to design, build and display a thirteen meter, one-million brick, LEGO ship…
Oh! Yes… We saw it! You had it at BRICK LIVE. Massive!
Yes, it was a monumental project, taking over six months to complete. What was most exciting though, was the way in which DFDS built the ship. They transported their one million bricks to 67 offices around Europe… Built the small bricks into BIG bricks, then transported them back to us. That meant that every single employee had a hand in the build – and felt ownership of it. It was hugely successful for DFDS and won them all sorts of awards. More to the point, they all got to see the finished product: it was transported all over Europe, clocking up over 50,000 miles. Not bad for an un-glued LEGO model.
It wasn't glued? Jeez! That's incredible… Just processing that; inconceivable. Okay! Finally, then, what's the most interesting thing in your office?
We have a few unique things in the office. There's a house brick signed by Kjeld Kirk Kristiansen, the grandson of LEGO's founder… And a drilled-out shipping-container padlock. But that's a whole different story…
Nicely trailed… Let's pick up on that next time we speak! Thanks Warren.
—–
To stay in the loop with the latest news, interviews and features from the world of toy and game design, sign up to our weekly newsletter here