LEGO celebrates 40 years of Return of the Jedi with Chewbacca set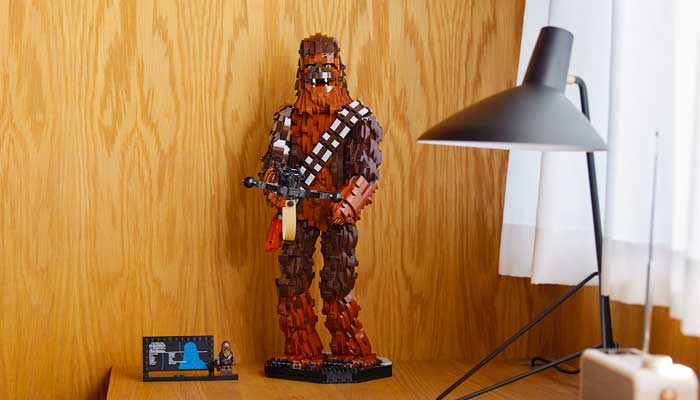 LEGO is bolstering its Star Wars line with a display model build of Chewbacca, as well two sets tied to the upcoming Ahsoka TV series.
The new brick-building set version of Chewbacca marks the 40th anniversary of Return of the Jedi. Consisting of over 2,000 pieces, it stands 18 inches tall. A Chewbacca minifigure is also included, alongside an information plaque.
"Designing the Chewbacca building set was one of my favourite projects so far – it was a great challenge to capture the character's full body of hair in brick-form," said César Carvalhosa Soares, Senior Designer at the LEGO Group.
Elsewhere, LEGO also revealed Ahsoka Tano's T-6 Jedi Shuttle and New Republic E-Wing vs. Shin Hati's Starfighter sets inspired by the soon-to-air Ahsoka series.
Jens Kronvold Frederiksen, Design Lead for LEGO Star Wars, added: "We're so excited to bring these three notable products to the LEGO® Star Wars range.
"The new Star Wars: Ahsoka series is a major development within the Star Wars franchise, and we absolutely loved bringing these exciting vessels to life in LEGO brick form. We can't wait for fans to begin on their latest adventure by building these fantastic sets, immersing themselves in the latest epic story from the galaxy far, far away."
All three sets will be available to purchase from September.