LEGO Designer Mike Psiaki on the challenges of recreating the legendary ship, RMS Titanic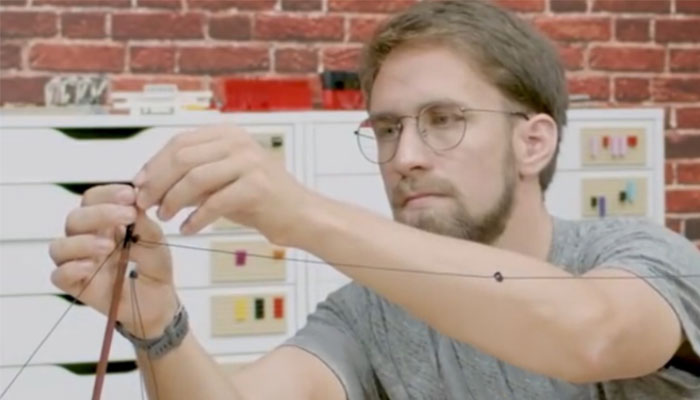 Mike, you're a set designer at LEGO. How did you come to work there? What did you do before?
I've been a model designer at the LEGO Group for nine years now. I started in August of 2012 after working for three years as a systems and mechanical engineer at a large engineering firm in New Hampshire. I was at a point where I was looking for something new to do and saw the listing for an open-design position through some of my friends in our local LEGO Users Group.
Oh, terrific – so you were a LEGO fan anyway?
Oh, yes! Yes, I've been a LEGO builder since I got my first LEGO® DUPLO® product at three years old, and with two older brothers there were always more exciting models to look at all over our house. The more LEGO bricks I acquired, and the more of the world I saw, the more things I realised I could build… And the more things I wanted to build. I spent my spare time in university and beyond building with bricks, and exploring all the intricacies of the LEGO System in play, and even today I still can't seem to get enough of it.
Without giving too much away, what does it take to become a designer at LEGO, specifically?
LEGO Designers have a massive range of skillsets… Not everyone is necessarily an expert builder, as we have element designers, graphic designers, concept designers, and so much more. What's most important is the desire and ability to create. We also need to be skilled in collaborating across not only the design team, but a number of other teams as well.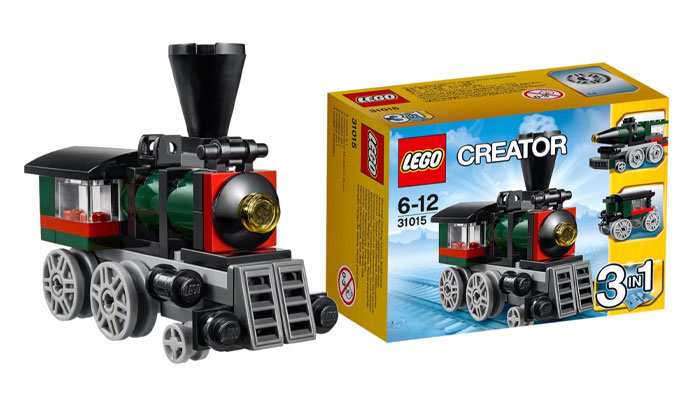 Lovely. And in terms of your time there, on which models have you previously worked?
I've been responsible for 30 different products over the years.
Wow! That's not to be sniffed at!
My very first was a 56-piece steam engine for the LEGO Creator-3 in-1 line. One of my favourite models, though, is the 31058 LEGO Creator 3-in-1 Mighty Dinosaurs, which is a 174-piece T. Rex… It can be rebuilt as a triceratops and a pterodactyl.
Fantastic! I'm not familiar with that set but three in one dinosaurs must've been terrific! You've also done adult models?
Yes – I made my first adult-focused product in 2015, a replica of the iconic Ferrari F40.  Since then, I've made one or two adult-focused products each year, the most recent being, of course, the LEGO Titanic, which at 9,090 pieces is 162 times larger than my first train.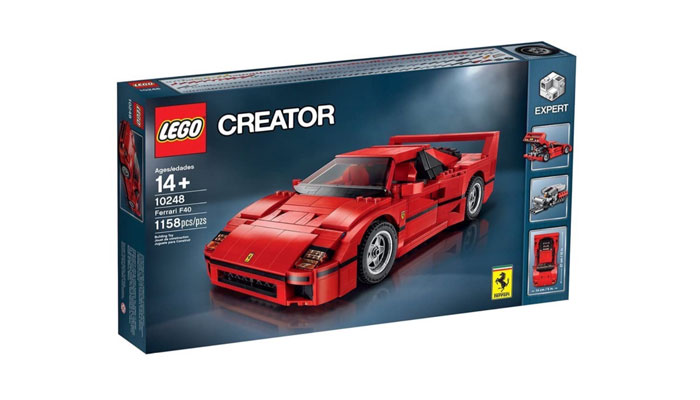 Well, Titanic is the set that had me tripping over myself to speak with you. And first of all, kudos: it's astonishing! It's an enormous set… Actually, if people haven't seen it "enormous" scarcely does it justice. I mean… In terms of scale, it can't be far off 1:1! In terms of other products, where does it fit in? how many pieces did you say it was? Is it one of the biggest sets ever?
The LEGO Titanic is certainly one of the largest sets we've made. It has with 9,090 elements and is also the largest set in terms of weight and – at 135cm – is the longest vehicle.
And is that size necessary for this project? Or merely desirable?
We didn't set out to make a model of a certain size, but in the early planning stages we played around with scale to work out what sort of detail we could capture at different sizes. We settled on a 1:200 scale to ensure we showed the intricate detail and engineering features of the model.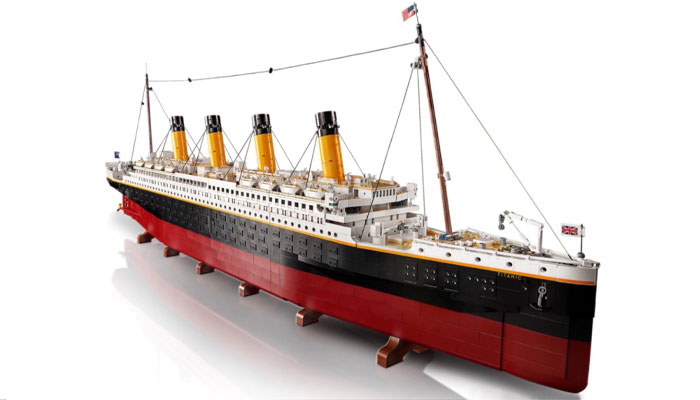 This might be a crappy question, but I know some people want to know… Was there ever any talk of making this minifigure scale?
We'd need a new design studio in order to just start sketching out that idea!
Ha! Well, crass though it would be, somebody somewhere will make the time! So… The shape of Titanic looks like it would offer up countless challenges for a LEGO designer! What was the hardest part?
One of the most challenging sections to get right was the ship's hull – everything below the flame-yellow line. It was hard to keep the shape streamlined while adding details like portholes. The shaping of the stern of the vessel was also difficult to taper down to the rudder, while incorporating the stern deck shapes and propellor shafts.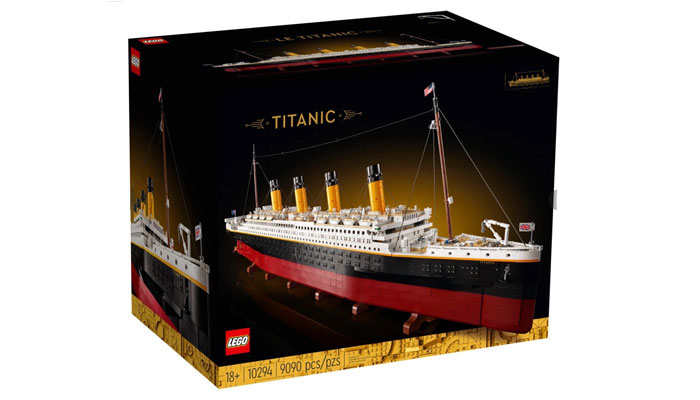 In terms of detail, you have a moving anchor and rudder; propellers too… The interior detail is amazing! About which things are you particularly excited, though?
The very first pieces I put together when developing this model were the moving parts of the Titanic's twin steam-piston engines. The design for this section matured through the design process, but the end result is very similar. I love how this section of the model works. We use the same piston elements to 'power' the Titanic model that we usually use in our LEGO Technic vehicles.
One aspect of LEGO design that I don't think gets much time in the light is actual physics. It seems to me that, with a model this massive, you face difficult questions in terms of weight, building complexity and structural integrity. How much of what you do is the hard slog of an engineer?
With such a large set everything becomes a challenge! Even just finding the space to build the model in our design studio was difficult, especially as we started to amass copies as we made better versions of the ship. The biggest challenge – design-wise – was making the model so it could be built in sections, but then joining those sections so that the model was solid once joined.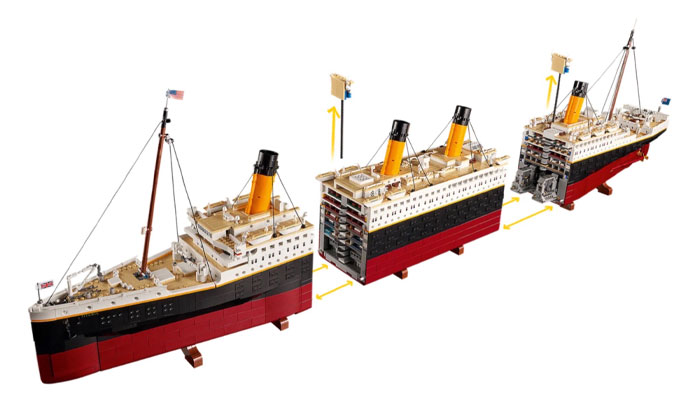 And why was that especially hard?
It was especially hard because of how large LEGO RMS Titanic is! it weighs more than seven kilograms… With the help of one of my colleagues, Carl, we created a key locking system that runs from the top of the ship down to the keel in two places, the keys link together dozens of coupling plates, kind of like a zipper, to hold the ship together very solidly. It's part of the model that I'm most proud of!
I'm pleased we got to talk about that; it's incredible. For how long were you working on this? And who else is involved? Please tell me you didn't have to work all this out with just you and Carl!
It's been an incredible journey to recreate this iconic vessel from LEGO bricks, using blueprints created over a century ago. Designing the LEGO Titanic with such a focus on immense detail and scale, but also accuracy, allowed us to create one of the most challenging building experiences to date. While I worked on this model for about six months, I did receive input from various colleagues on the design team.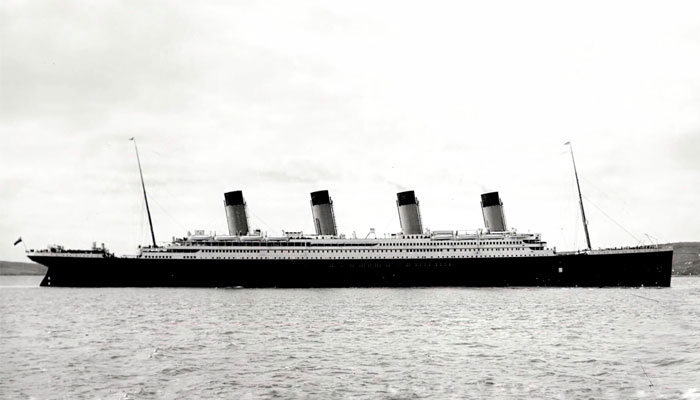 And given that – as I'm sure you know – Titanic sank 110 years ago, why did you want to tackle this model in the first place?
We created the LEGO RMS Titanic to allow fans to gain a detailed understanding of the intricate design and engineering of one of the most famous ships of all time.
Now that Titanic has launched – pun not only intended but also wildly celebrated – what's next for you?
I'm sorry to say that's top secret!
It always is! I always ask LEGO designers that question but I don't really expect an answer…
Well… In my role as a model designer, I've been part of the development of a number of models coming later in 2022, but that's all I can say about them.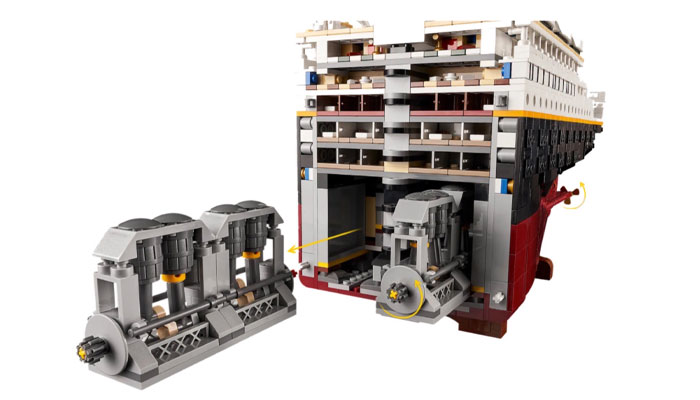 You've been very good to discuss as much as you have. Let's wrap it up with this question, then, Mike… What's the most interesting thing in your office on your desk?
I have a small container where I keep prototype3D prints of new elements we design for certain sets. Some of them are elements that have now been released, but some of them are just fun ideas I've had over the years that haven't yet made it into the LEGO System in Play.
So – like prototype bricks?!
Right! I also have a copy of the 5550 LEGO Custom Rally Van that I received as a gift from some friends a couple of years ago. It's a set I dreamed about owning as a kid but never seemed to be able to scrape together the funds to buy. I also have a drawing compass made from LEGO elements that I made a few years ago when I lost mine which I use regularly.
Brilliant. Thank you so much for making the time to talk to us Mike, and congratulations again on such a fantastic set. It's a real beauty, and I say that at least as much out of admiration for the engineering as I do for the LEGO design. It's brilliant.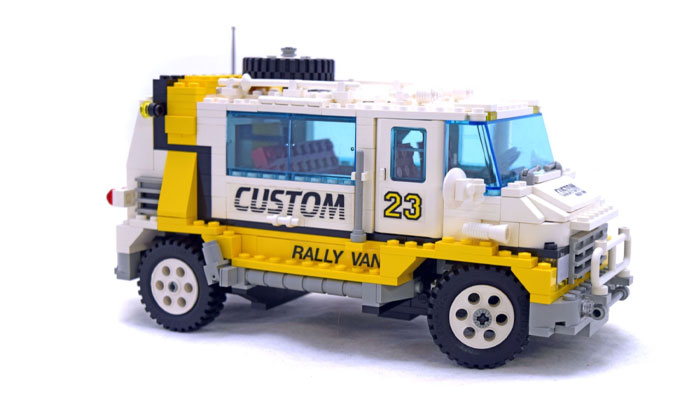 –
To stay in the loop with the latest news, interviews and features from the world of toy and game design, sign up to our weekly newsletter here