LEGO Education debuts SPIKE Essential kit to help primary school students tackle STEAM concepts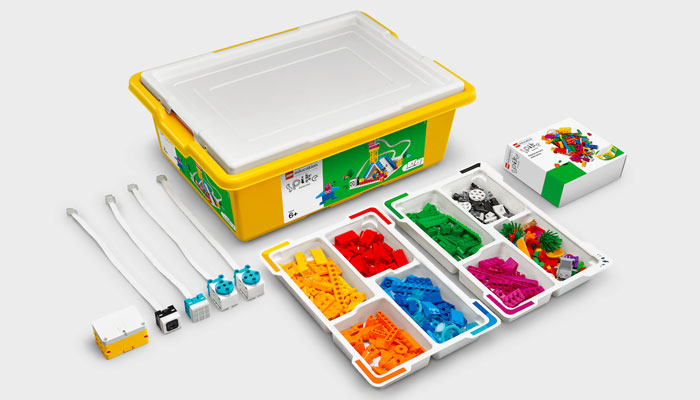 LEGO Education has debuted SPIKE Essential, a new learning system for primary school students designed to ignite enthusiasm for STEAM learning.
SPIKE Essential combines icon and word-based block coding with simple hardware – including an intelligent Hub, motors, a Light Matrix, and a Colour Sensor – to bring STEAM concepts to life with the LEGO Education SPIKE App.
The characters and stories are designed to engage students in STEAM learning and foster social-emotional skills.
"With the launch of SPIKE Essential we are delighted to introduce a complete learning system that enriches the teaching and learning experience," said Esben Stærk, president of LEGO Education.
"At a time when everyone is rethinking learning, we believe the LEGO Learning System will spark joy and a love of learning in students that never stops."
Natalie Frady, Computer Science Teacher at Gwinnett County Public Schools in Georgia, added: "When students can progress step-by-step, it builds a strong foundation and knowledge base that can be expanded and deepened year after year. LEGO Education developed the LEGO Learning System to do exactly that and so much more.
"It is truly exciting to see a systematic approach to STEAM learning that is playful, scalable and engaging. Any teacher and student can benefit from the wide variety of solutions – from kindergarten to graduation."
SPIKE Essential will be available for purchase in all markets later this year.
—
To stay in the loop with the latest news, interviews and features from the world of toy and game design, sign up to our weekly newsletter here